March 14, 2016
5 ways marketers can appeal to modern medical practitioners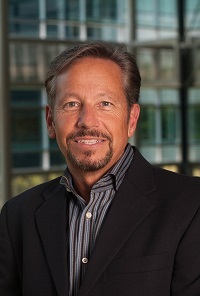 Medicine is an ever-changing field, so the people in charge of making buying decisions for any health institution may radically alter their preferences based on new needs and challenges. Besides constantly evolving marketing guidelines, regulations and laws, marketers must recognize the current generation of physicians and hospital staff have new priorities and preferences.
HealthLink Dimensions' Annual Healthcare Professional Communication Report 2016: Insights on the Information Professionals Crave gathered the opinions of physicians and nurse practitioners to see what today's health professionals want from communication channels and marketing content. Here are five lessons you can take from the report and how to apply them to daily practices:
1. Recognize millennial physicians
One of the first factors medical marketers must take into account is the rising number of millennial physicians. Industry findings cited by the study showed a quarter of the American Academy of Family Physicians' members are age 39 or younger.

A primary difference between this generation and the last is they grew up with the Internet and quickly adapted to mobile technology. MediaPost suggested most doctors read communications while on the go, as opposed to in their office. They prefer mobile devices for this reason, so a marketer's content must display properly on smaller touch screens.
2. Start with email
The report also found email is still the preferred communication channel for most physicians and nurse practitioners. Of the hundreds of medical professionals surveyed, 68 percent favored email communication. Direct mail and in-store visits shared second place, with each scoring 11 percent.

What's interesting is that while many industries fear email will fall out of popularity, it's only seen increased interest in the medical field. The number for email preference has grown by 3 percent since HealthLink Dimensions' 2013 survey. Marketers would be wise to keep an eye on new communication channels, but still reserve plenty of time and resources for inbox campaigns and interesting, relevant email content.

3. Go social
While social media is not a preferred channel for regular medical communications yet, there is interest in it. HealthLink found 58 percent of respondents said they plan on using social platforms in future interactions with medical device and pharmaceutical manufacturers.

BioPharmaDive said suppliers posting research and educational materials on social sites may be a way to address the distrust among physicians. About 52 percent of healthcare professionals believe direct to consumer advertisements made by pharmaceutical companies are dishonest. If, however, the vendor shares information on third-party social media pages, it may appear more educational than manipulative.

4. Provide consistent, valuable information
Physicians want educational content from partners. Three quarters of respondents to the HealthLink survey desired information about ongoing education opportunities provided by medical manufacturers, and almost 80 percent will use healthcare company and patient advocacy education and support materials.

5. Make a good impression with accuracy
Relevant and accurate information is not just important for the content of email campaigns and other messages, but for email lists as well. Sending data to the wrong person or health institution makes an organization appear disinterested and careless.

Common sources of addresses and names, such as online directories and government agencies often contain bad data. For example, it is estimated that 63 percent of contact information in the Centers for Medicare & Medicaid Services' NPI registry may be out of date. It's important that marketers have an accurate information source and a solution in place to inspect, audit and cleanse details during medical email marketing or other campaigns.
To read more insights and view the entire report, click here to download the Annual Healthcare Professional Communication Report 2016.