May 16, 2016
Adapting the Client-Agency Relationship to a New World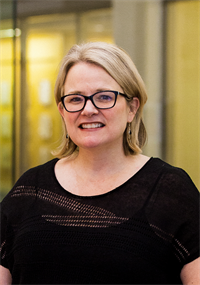 There's a transformation taking place in our industry. The changes have opened new doors of opportunities for agencies, but they've also affected how we go about our work and impacted our relationships with clients.
What's happened?
Technology advancements allow patients and healthcare providers to connect directly with brands on their own terms and their own time, which has led to enhanced interactive and digital channels with linking dependencies. The inclusion of these new channels in marketing has led to more complex project plans with many moving parts. These transformative forms of communication have also led to a growth in "specialty" agencies that focus more on technology than on branding, messaging, and market insights.
At the same time there are greater pressure and focus on budgets, and clients are ranking their relationships with agencies at an all-time low and candidly saying their agencies have little knowledge of their world, their customers, or their brands. And when it comes to creative innovation, they say agencies are behind the times.
What are we doing to ensure we deliver on client expectations and adapt to market changes?
Facing the Problem
These changes didn't happen overnight, but solutions are necessary if we're to preserve the client–agency bond. One common issue we have identified is the use of an operating model that doesn't correlate with the changing environment. In a traditional model, account managers have two roles:
Perform as brand marketers — help develop marketing strategies, assess the market, analyze competitors, and bring clients solutions that keep up with technology and market advancements.

Supervise as the brand's project manager — manage all projects and ensure that execution is flawless, timely, and cost-effective.
For a time, this dual role that account managers took on worked. The market was simpler, the projects were less complex, and there was time (and a budget) to execute them.
But the world has changed, thanks to the influx of mobile devices and growth of social sharing. Communicating has become complex. Many of our interactive and social programs require new thinking, new skills sets, and new approaches. With these channels, there is also a need to collect and interpret data.
Thus, agencies and specifically account managers are now being tasked with doing more and ensuring that thinking is in line with the ever-changing technological advancements and market dynamics. It's difficult to focus solely on market advances when you are keeping track of all the moving parts and ensuring the agency is delivering quality work where deadlines aren't missed and projects stay on budget.
The operating model that traditional shops used needed a change. Managing projects and marketing brands are two very different skill sets. Rarely is there an individual who can be 100% successful in both.
Adapting to Change
To adapt today means separating the dual roles of account managers. The account manager focuses on the strategies, analyzing the competitive landscape and guiding clients, while the project manager handles the details, planning for contingencies and keeping a close eye on the budget and the hours. Consider it a yin-and-yang type of operating model — two halves that together form a whole. Both collaborate and communicate closely.
This type of operating model gives agencies the ability to be more strategically focused while proactively planning versus simply reacting. This model also elevates the role of project management as critical partners in brand marketing.
Project management is a unique skill set and not everyone can do it well. Project managers are collaborators and negotiators who have mastered the art of communication. They demonstrate nuanced leadership when faced with challenging environments. Their decisions are purposeful. And while they may not be as visible as account managers, they're often the individuals who can step in to identify and solve problems.
For agencies to adapt to this operating model would mean revisiting their hiring practices and seeking individuals with specific traits. We've identified at least five traits of effective project managers and we've outlined these in another article. (To view "Five Traits to Success," click here.) Having two individuals focused on doing what they do best leads to greater efficiency, cost savings, and happier clients.
Building on the Relationship
From our perspective, trust is the foundation that all relationships are based on. Unfortunately, clients have lost their trust of agencies. In fact, a 2014 survey showed that 62% no longer considered their agencies as partners but saw them instead as vendors.
Having an account–project management model in place can help restore trust.
We also need to stop being so inward-focused and insular. We're executing operating models that suit us, not those that help clients. The client relationship problem can be solved if we learn to take the risk of saying our approach to managing and executing brands has changed. Once we take that leap, we can experiment with different models, like the one outlined here, and measure success through the eyes of our clients.
The opportunity to repair our relationship lies in our ability to adopt new operating models that link price, performance, and value. Helping marketers simplify their lives and drive business growth against a complex marketplace is one of the reasons why we exist. Shouldn't we do that?
# # #
Jeanine Koch is vice president of project management at AbelsonTaylor. In 2015 the agency implemented a project management structure in parallel with strategy and client engagement group. The result is increased efficiency and happy clients.