May 18, 2017
Game Changers 2017: NextWorks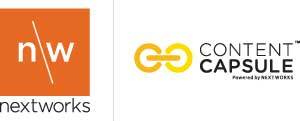 Looking back at formerly game-changing ideas, name one that you had high hopes for, but did not work?
Storytelling. It may have been ahead of its time five years ago, but its time has now certainly arrived. Metrics continue to demonstrate that traditional ads do not drive online engagement. People are searching for something online, and it's not traditional advertising. If you tell a story with informative and relevant content, and place it where your audience is seeking information, engagement improves significantly.
Tim Bahr, CEO
---
FAST FACTS
Addresses: Princeton, NJ; NY, NY; and Austin, TX
Phone: 347-766-4070
Email: info@nextworks.com
Website: www.nextworks.com
Year Founded: 2012
Employees: 20
Sample Clients: Eighteen of the top 20 pharmaceutical companies, biotech and medical device companies and their agencies
New Business Contact: Tim Bahr, CEO, tbahr@nextworks.com
COMPANY PROFILE
NextWorks drives extended consumer and HCP engagement with digital content.
Our Content Capsule marketing technology is changing the way healthcare marketers package and distribute content across all digital channels. The technology turns display and mobile banner ads into microsite experiences that allow for deep storytelling at the point of user contact without taking users away from the location they are visiting. The result is significantly extended engagement times — as high as six minutes.
The Content Capsule substantially cuts development time and cost while reducing regulatory processes, because one Content Capsule unit can be used across multiple channels. A Content Capsule, utilized as an enhanced banner, can also function as a portable microsite that can be embedded, monitored, and updated across client websites, channel partner websites, influencer blogs, HCP and consumer networks, and virtually anywhere a target audience seeks information online.
Marketers can syndicate full content experiences across multiple channels with the unique ability to simultaneously update all distributed content.
The Content Capsule was named 2016 Marketing Technology of the Year by In2 Sabre Awards and has a 100% approval record with pharma medical/legal review teams. The technology is based on static HTML5 and JavaScript and is fully responsive across all devices and browsers.
SERVICES AND OFFERINGS
Enhanced banners. An innovative alternative to traditional banners that delivers extended engagement without drop-off.
Unique native ad solutions. Interactive stories that match editorial formats.
Innovative embeddable website solution. A fast and cost-effective alternative to traditional websites that's fully portable and can be updated in direct response to audience interactions.
Targeted content delivered to HCPs at medical conferences. Content Capsules become a hub for conference content that is served to physicians' mobile devices in geo-fenced areas surrounding conference venues.
POC solution. Our technology delivers more engaging mobile experiences at point of care.
Influencer activation. Content Capsules are being embedded on hundreds of influencer blogs in editorial copy written by influencers.
CORE CAPABILITIES
Highly engaging content delivery. Content consultation, creative services, and Content Capsule development.
Multichannel marketing solutions. NextWorks provides turnkey delivery of content across all digital channels.
Content analytics/metrics. All interactions with content in a Content Capsule are captured and measured in an analytics dashboard.
Scroll down to see the next article