August 02, 2016
Patient-Centricity: There's Always Room for Improvement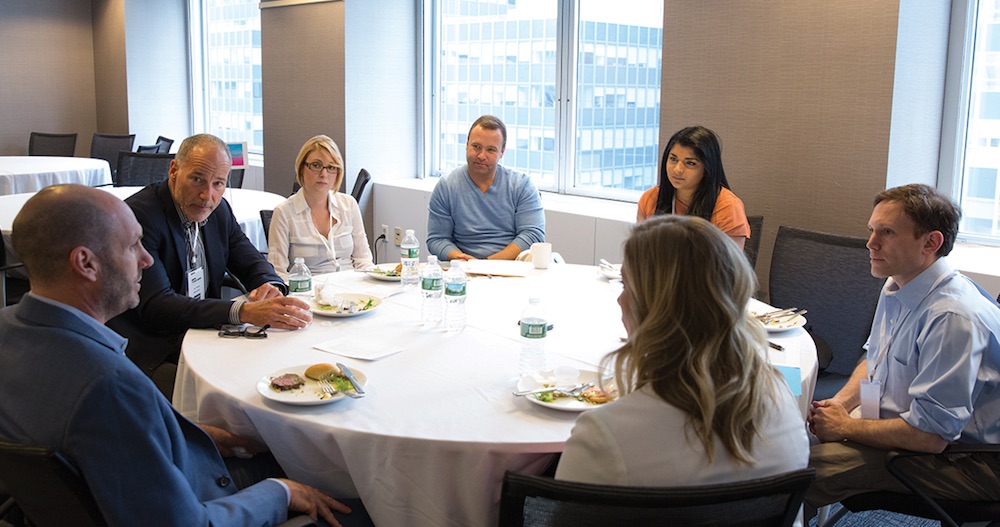 From left: Anthony Costello, CEO, Mytrus; Jack Barrett, CEO, WEGO Health; MarlaJan DeFusco, Lupus health activist; Dave Fuehrer, two-time cancer survivor and product innovator, Instapeer; Natasha Desai, VP, marketing, Fit4D; Larry Dobrow, senior editor, MM&M; Tana Loy, medical copywriter, associate director of content, Artcraft Health (Photo credit: Erica Berger)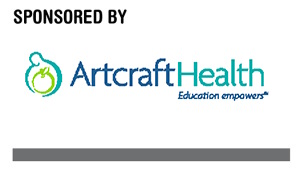 Panelists at an Artcraft Health–sponsored roundtable during MM&M's second annual Transforming Healthcare meeting of pharma and tech minds uniformly agreed on one thing. While the industry is spending more time than it once did thinking about and optimizing customer experience — centering efforts around everything from common feedback to clinical trials — it's still not spending enough.
But as they pointed to a host of constraints preventing the industry from doing so — cue the usual chorus of regulatory concerns and hyper-risk-averse MLR teams — they said that internal cultures have shifted considerably in the past few years.
So while it's unlikely that a pharma entity will ever achieve the degree of consumer love directed at Amazon and Apple, the ongoing shift toward a service-and-solution orientation will open the doors for pharma organizations willing to engage patients and caregivers in a manner that's attentive and even intimate.
— Larry Dobrow
---
MarlaJan DeFusco, Lupus health activist
"One of the big problems with marketing is that [companies] don't use real patients. There's one ad — for an RA drug — where you see patients running through fields of daisies. What person do you know who has RA runs through a freaking field of daisies?! It's so not realistic.
"If they use real patients, the patient voice will be heard. Doing so would be a lot more effective — and it would increase the trust between patients and pharma."
---
Anthony Costello, CEO, Mytrus
"There's a site my kids are crazy about called Rate My Professor. Imagine a similar sort of thing for clinical research organizations or clinical research centers or even pharma companies? Like, what was it like being on a trial that was run by, say, UCSF on behalf of Pfizer?
---
Dave Fuehrer, two-time cancer survivor and product innovator, Instapeer
"Digital is a two-way communication and I'm convinced that pharma doesn't want the feedback. Then the industry would have to worry about [adverse event] reporting and all those other things that clog up the process. Traditional media is great for the industry because it's one-way."
---
Natasha Desai, VP, marketing, Fit4D
"Amazon and Zappos have tons of data about you and your buying behavior. I don't see that working in healthcare. I can see how it might be useful, but it's a really fine line. When it's our own health information, we haven't really bridged that gap."
---
Jack Barrette, CEO, WEGO Health
"CEOs are saying, 'I mention "patient-centric" in my annual report every year, but I don't really know what I mean by it, so can someone make me patient-centric?' We said, 'You could have a patient-advisory board across your entire organization.'
"Some very large pharma companies are suddenly saying, 'Wow, this could turn around the fear we have that someone's going to catch us with our pants down, saying we're patient-centric even though we haven't seen a patient in the building for five years.'"
---
Tana Loy, medical copywriter, associate director of content, Artcraft Health
"If you're running a clinical trial and you know that one of the common adverse events happens after about 10 weeks, start hitting [patients] up at their trial visits before that. Help them anticipate more common events and help mitigate them before it gets to the point where they could potentially be kicked out of the trial.
"It's about expectations and knowing where those intervention points should be. That's patient-centric."
Scroll down to see the next article