June 13, 2014
How Apple Will Transform Pharma: Are We Ready?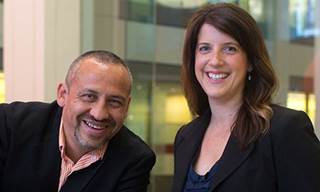 Despite great anticipation, Apple didn't introduce its HealthKit and Health apps with fanfare. There was no drumroll. No flash or hype. No promotions or ads. In fact, the announcement was considerably brief and buried in the middle of the iOS 8 Preview. But experience tells us that this is just the beginning. Before long pharma marketers will need to start addressing the elephant in the room: "What will these Apple introductions mean to us?"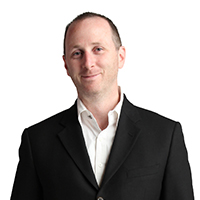 Noah Lowenthal
A Key Indicator of Change: Unifying Data
Woven into Apple's announcement were indicators that they're onto something big. And what that means is data.
Currently, "fit-crazed" consumers are using wearable devices to track their running pace, exercise frequency, and calories. The "health-conscious" are scanning sites, reading about signs and symptoms; sharing therapies in forums and blogs; and printing information for their next doctor visits. Tomorrow, they're all the same consumer groups on the same platform.
The challenge for marketers has always been our inability to track these behaviors and aggregate the data. We can help physicians with marketing materials for their patients but they're limited. How can we come up with information that doctors will see as valuable and patients view as relevant if we don't know what happens when patients leave their offices? Apple's announcement of the Health and HealthKit platforms gives us a hint.
Software Advances Will Accelerate Rate of Change
Apple has released software advancements targeted to developers. One of them is the company's enhancement of the graphics API (application programming interface). Developers now have 4,000 new ways to add apps. By giving them access to Apple's API, the company basically invited developers to collaborate, create, and package more apps.
Another advancement is the introduction of Swift, a much simpler, easier to use and faster programming language than Objective-C, which Apple had been relying on for years. With Swift, developers will be able to:
• Design and produce apps quickly, cutting development time by at least 20%
• Simplify the app development process and create better user experiences
• Reduce redundancies and errors that will make coding more reliable and safer, according to promises Apple made to developers
These advances (and other new features) should significantly increase the number of new developers using Apple. For marketers that means more apps with better user experiences.
The Disappearing Healthcare Transaction
One of the most difficult obstacles to effective management of health conditions is everything that happens—and doesn't happen—once the patient leaves the doctor's office. At its simplest, Apple's Health app will be able to engage patients when the doctor does not. This engagement drives a more quantitative level of discussion between doctors and their patients, providing a much truer depiction of how patients are managing their conditions.
If the next doctor's appointment is a wellness checkup, someday patients will be able to enter the data that Apple's micro-sensors (via the iWatch) picked up and send them ahead of time. Time spent sitting in the exam room is cut short and the physician's efficiency is improved. And if all diagnostic and clinical data look good, chances are these patients may not need that next appointment.
Rather than waiting for the patient-physician transactional model to change, marketers will need to explore new ways to help doctors engage with their patients NOW. Information, user experience, and speed may dictate the type of tactics we execute tomorrow.
Connectivity Has a Price
Millennials who were raised during the Internet of Things may be more accepting of losing their privacy if they believe it will lead to a greater good—a better user experience and better health. But they also tend to be more cynical and less trusting. Boomers are less likely to part with their data and may be late adopters when it comes to sharing their age, aches and pains, and other personal information. They too are less trusting.
While it's still unclear how Apple plans to protect data within HealthKit, we can guess it has figured out the necessary requirements. Otherwise, why partner with Mayo Clinic and Epic? This semi-openness (limited to Apple users only) will drive data collection and analytics. It will also put med/reg and IT on alert. How will we best collect the data and protect them from ourselves?
Patient-specific data are, and always will be, sacred and protected. That's a given. But aggregated data or opt-in data can be collected. If a pharma company doesn't yet have a privacy policy in place, it's time to create one. If one does exist, reviewing the policy to incorporate the new technologies will be necessary. Marketers, med/reg, and IT will need to collaborate to ensure that the data they ask for—sliced and diced—can reside in a safe and secure environment.
Our Future on a Silver Platter
So while the recent HealthKit and Health app announcements were mild by typical Apple standards, the truth is these new products are much more than we anticipated. And perhaps a window into things to come.
If our predictions are true (which we think they are), Apple just handed us our future on a silver platter. Today we read about the new platforms. Tomorrow we'll be assessing (or creating) pharma's privacy policy in collaboration with med/reg, IT, and brand marketers. Today we execute our brand launches traditionally. Tomorrow we'll bring digital strategy and analytics to the front of the room to lead the tactical planning. Today, traditional agencies outsource development and programming (we don't need them constantly). Tomorrow they'll be integrated into the account team (actually, AbelsonTaylor's teams are already fully integrated) and function as key members of the agency.
Apple may not be early innovators of technologies (they weren't the first to come up with mobile music), but the company certainly is the transformer of society. And our industry? It just became the recipient one of the biggest transformations in history. The question is what are we going to do about it today?
---
Jose Andrade is VP, director of interactive technology; Noah Lowenthal is VP, creative director; and Emily Tower is VP, digital strategy & analytics, AbelsonTaylor.
Scroll down to see the next article