August 20, 2014
How Can Pharmaceutical Companies Build Closer Relationships With Social Patients?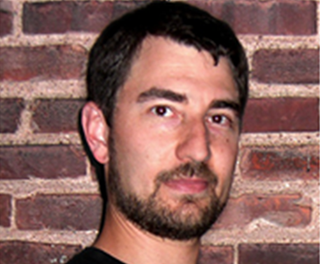 That's a question pharma brands and their agencies had been asking even before 2009, when FDA convened the industry in Washington for two days of hearings on digital media. No immediate guidance came, but the hearings gave pharma the gravitas to experiment. Several brands launched Facebook and YouTube profiles. Roche and Lilly held "blogger summits" for the online diabetes community.
Yet overall, caution prevailed. Many marketers stood on the sidelines waiting for direction from Washington.
This year, FDA finally began providing it. The agency's January guidance has generally been seen as easing the rules on social promotion. Brands frankly need to become a larger part of the online discussion thanks to Google, which now gives greater weight to social mentions in its ranking formula.

So, how do you connect with social patients? And what specifically are they looking for from pharma? We spent a good part of the winter speaking to and tweeting with patients managing a variety of chronic diseases, from hemophilia to multiple sclerosis. What jumped out in our study (you can request a copy here) is that most patients who tweet and blog about their condition said they would be willing to share information from pharma with their social followers.
In fact, a little more than half said they would be "very likely" to share manufacturer-provided information about new treatments. This group, which we called "Proactive Sharers," believes knowledge is power and sees it as their social duty to spread the word. One Proactive Sharer said:
"If I can help one of my readers by showing them something that might work for them, I have done my job as a blogger/writer."
Another group, the "Skeptical Sharers" (about a third of the sample), said they would be "somewhat likely" to share new treatment information provided by pharma. This group likes doing its own research, especially through highly credible sources such as nonprofits and medical journals. They also hold a distinct pride in being seen as objective. One Skeptical Sharer explained:
"I think my followers like that I am not part of the pharmaceutical industry. I am careful not to share information from just one manufacturer."
Oh yes, there was one more group: The "Dissenters" (17% of the sample). These social patients are "not likely" to share new treatment information from pharma. They are highly suspicious of pharma's motives, which they believe are primarily profit-driven. Some don't want to be seen as assisting the industry. Others have had bad experiences with medicines or doctors and now focus their social posts on alternative treatments. A Dissenter shared this comment:
"I don't believe in drugs. I promote only natural solutions for healing so unless it was that kind of treatment I wouldn't share it."
To be fair, our sample size was relatively small and covered a variety of chronic diseases. The segments we uncovered will probably vary in each category, so they should be considered directional. But as a starting point? It's clear that not all social patients are the same.
That means before you engage with them, you need to understand their unique beliefs and informational needs. For example, both Sharer groups primarily want to receive information from pharma about new treatments and clinical research. They also said they want a lot of non-medical information, such as:
How to talk with friends about a chronic disease
Grants or scholarships a manufacturer might offer
Details about cost-savings programs
Most marketers probably aren't sharing this type of content with social patients, thus missing out on an opportunity.
With a deeper understanding of—and an empathy for—social patients, you'll be in better position to create trusted connections with them. Think of it as you would any relationship marketing program: Know your target and meet their needs using channels they prefer. Do it right and your brand could reap the benefits of positive social postings from Proactive and Skeptical Sharers in your category.
Otherwise, be prepared to hear an earful from the Dissenters ... or worse, be prepared to read their unsavory comments about your product on Twitter.
---
Jeff Greene (@Jeff_Greene) is partner, digital strategy lead, for New Solutions Factory. He brings pharma clients deep experience in multichannel planning and a nerdy obsession with understanding the impact of digital culture on healthcare.
Scroll down to see the next article