July 11, 2014
P&G's Huddle Technique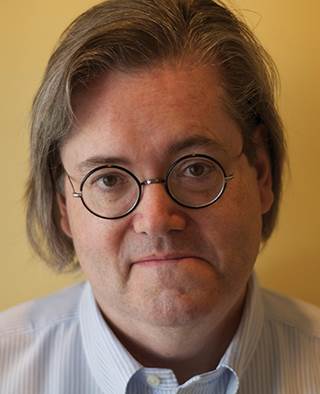 The concepts for your new campaign have just been presented. You have a large, multi-disciplinary team—marketing, medical, market research, and maybe even, gulp, legal—gathered around you. Everybody is eager to be heard.
Now, you could just cast fate to the wind – let each have his or her say and force the agency to figure it out. The problem is that unorganized feedback will have contradictions. Then, who makes the call? If the scientist on the brand hates blue but legal loves it, whom should the agency heed?
Given unfocused feedback, the agency will guess at the average of what they heard and spends hours producing work that is as confused as they are. The result is a tailspin of concept churn, lost time, and wasted money (see "Concept Churn," April 2014 MM&M).
So, what else could you do?
You might try the Huddle. I first was exposed to the Huddle when P&G was my client. The Procter & Gamble Company pretty much invented brand management along with many of the things successful clients and agencies do. The Huddle is their idea, and I can tell you, it works.
1. Send the agency out. First, the agency presents, and your team asks any clarifying questions. Then they leave, and you huddle. The advantage is that your team can discuss the work freely without inadvertently insulting its creators.
2. Designate a scribe. Someone has to take notes. Use a flip chart to quote people, and they'll take their feedback more seriously.
3. Lead. The Huddle requires a leader. Step up and manage the process. Call on each team member for feedback in an orderly progression. Control their impulses to pretend they are movie or restaurant critics or to act like they're buying a necktie. Keep things positive and professional.
4. Start low and work up. The first person you call on is the most junior person in the room. Why? Because if the boss talks first, nobody's going to risk contradicting him or her.
5. Answer specific questions. For each concept, ask the following: Is the idea on strategy? Is it credible? Is it talking to the customer mind-set identified in the strategy? Is it different? Or have you seen anything like this before? Don't start off by asking which concept(s) they like. Keep the focus more on your brand's communications objectives and less on the group's subjective impressions.
6. Consolidate the feedback. Look at the notes and iron out the inconsistencies. Come to a single point of view on each idea. If well-meaning colleagues disagree, you make the call. That's why you're the leader.
7. Call the agency back in. Start by thanking the agency for all the hard work (You have no idea how much agency people appreciate this small acknowledgment). Then present the consolidated feedback in a positive, respectful way. After all, these folks are part of your team, and you need them on your side if they're going to make the brand come to life.
The Huddle can't solve all your problems, but it can definitely save you time and avoid churning concepts. And when you speak with one voice, it's a lot easier to be understood.
---
Brendan Ward (brendan.57.ward@gmail.com) is a consultant specializing in healthcare strategy and creative. In 30 years, he has learned by bitter experience. Let that be sweet for you.
Scroll down to see the next article