March 21, 2014
Surging Enrollment—Has the Affordable Care Act Turned a Corner?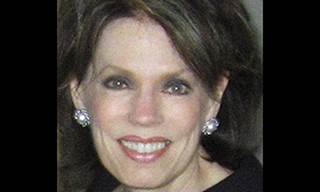 President Obama's State of the Union address was a full-throated defense of the Affordable Care Act (ACA) and the most recent enrollment numbers would back his contention that the law "is working" for millions of people. With enrollment having just reached five million in a push to the March 31 deadline, the ACA is poised to turn the corner of public opinion.
This law has had more lives than a cat. Passed in March of 2010, the ACA has withstood a Supreme Court challenge, a presidential election, over 40 attempts by Republicans to repeal the law, and a botched roll-out of the federal website.
Despite all of that, the Congressional Budget Office (CBO) estimates that six million people will have enrolled on exchanges by March 31, and millions more through Medicaid expansion. The CBO estimate is lower than the Administration's prediction of seven million enrollees, but quite robust considering the dysfunctional website in October.
While public support for ACA has not yet gelled, the trajectory for success looks promising. Public opinion has been pretty evenly divided over these past years between support and opposition to the law, with negative opinion spiking in the early weeks of the failed website launch. A Kaiser Family Foundation poll in January found that twice as many people heard negative "Obamacare" news stories as positive. A Media Matters study confirms this, citing broadcast news coverage in this time period as overwhelmingly negative.
Drew Altman, president of the Kaiser Family Foundation, says, "The more positive stories about enrollment building up steam could produce somewhat more positive poll numbers." News coverage of the latest enrollment numbers may push public opinion in that direction. In fact, recent Kaiser polls show an uptick in support for the law.
Adding to the ACA "good news" drumroll is a barrage of ads from insurance companies, not touting the law, but urging people to get coverage. Analysis of "Obamacare" ads, reveals that there are many more positive ads than the negative ones funded by ACA opposition groups.
Implementation of the law is a work in progress and public opinion will continue to shift as this plays out. The announcement about a delay in the employer mandate until 2015 was greeted with praise of the Administration's "flexibility" and criticism that "the law isn't working". As with so much about ACA, the prism of ideology colors perception of the law.
The President in his State of the Union speech drew a line in the sand that is a new political marker for ACA. He said he would work with Congress to reduce costs, but slammed repeal efforts, saying "..the American people aren't interested in re-fighting old values."
The public agrees with him. A recent Kaiser Family Foundation poll says that a majority of Americans want Congress to improve the law, not repeal it. And a Pew research poll shows that support for the law has increased to its pre-website launch levels. This is not yet a turn-around story, but opinion is moving in that direction.
So, what does this mean for ACA going forward and how will this affect the landscape for communications on the law?
Healthy enrollment numbers and a shift in tone from opponents of the law signal a new phase of public debate. There is less talk of repeal by Republicans and more of "replacement" with a new plan. The biggest concession by ACA opponents is that we can't go back to pre-reform healthcare. That is a sea change from even a year ago. Both parties acknowledge that reform of the old system is necessary. Here is what we can conclude:
• ACA is here to stay. There will be changes to the law, initiated by Democrats and Republicans, but the fundamental structure will endure.
• Major knowledge gaps persist among the public. In the Kaiser poll, 62% of respondents incorrectly believe that "only some of the law has gone into effect," and 53% did not know about the law's ban on denying coverage for pre-existing conditions.
• Most consequential for enrollment communications, almost half of the uninsured are not aware that they are eligible for financial subsidies.
• Public support for the law will grow over time as it did for the Medicare D prescription drug law that was highly unpopular when first passed.
• Health literacy will be an important part of communications as millions of people who lacked insurance will be accessing the healthcare system, many for the first time.
• Prevention is a cornerstone of ACA and there will be more communication initiatives from insurers and providers aimed at screenings and other preventive health measures.
• Insurers will be competing for consumers on the healthcare exchanges and will re-vamp marketing efforts based on results from this enrollment cycle.
• Providers will continue to consolidate, evolving into Accountable Care Organizations (ACO). This has been one of the most successful elements of health reform, with CMS announcing $380 million in cost savings from ACOs. For many health systems, this means a re-positioning in the marketplace.
The U.S. healthcare system is still in upheaval and will be for the next few years as ACA takes root at national and local levels. Communications will be key to helping the public understand the law and helping industry stakeholders thrive in this new environment.
---
Nancy Hicks is Associate Director, North America Healthcare Practice, Ketchum
Scroll down to see the next article