June 28, 2013
Which companies stand out post-ASCO?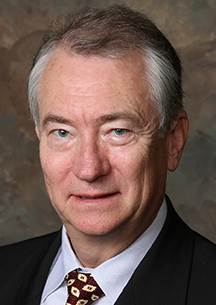 The American Society of Clinical Oncology (ASCO) 2013 Annual Meeting proved to be a fount of knowledge and wealth. With palpable excitement, positive news on several developmental therapeutics spurred investor enthusiasm, in some cases to new highs. For some companies, the effects of that enthusiasm lasted long after the lights went out at Chicago's McCormick Place.
Considered the premier oncology conference, ASCO has a major impact on the global oncology therapeutic market, attracting multinational attendees, and is a prime venue for major cancer information news releases. While the value of coverage of new technologies and cancer treatment practices cannot be overestimated from a clinical perspective, these announcements also have immense impact on companies working in oncology—large and small, investors, analysts, payers, governments…the list goes on. Consider then the business development and licensing activities within the biopharmaceutical arena. Is ASCO a good time to consider business development and licensing actions? Is there an optimal time?
While many companies achieved favorable coverage as a result of ASCO, Clovis Oncology, Bristol-Myers Squibb and Merck have stood out. One may wonder what attributes or perceptions of these companies made investors take notice. A typical investor's immediate reaction to reports of new clinical developments is to monitor favored portfolio participants and compute potential wealth. For governments and private payers the reported developments provide insight and an opportunity to look ahead to developing treatments likely to be commercialized, with subsequent impact not only on patients but also on healthcare budgets. Longer-term planning becomes significant. For companies seeking to divest, acquire, out-license or in-license an oncologic asset, ASCO provides an optimal time and place to consider and refine the decision process.This year, of all the possible examples of companies for which ASCO appears to have had a direct impact on stock price, Clovis comes to the forefront. The company presented positive news regarding its PARP inhibitor rucaparib in ovarian cancer patients, then subsequently early data for CO-1686 in second-line non-small cell lung cancer (NSCLC). When upgrading the stock shortly after ASCO, analysts at Piper Jaffray noted, "[CO-1686] solidifies its potential as the sole available candidate for T790M EGFR mutants, a significant lung cancer population."
The positive news on two of Clovis' assets created excitement, and the stock price more than doubled on June 3, with the company's market cap reaching $1.911 billion. This dramatic result shows that investors and physicians must pay attention not only to the therapeutic agent in development but also to the associated biological characterization tests as it is their combined impact that offers hope to patients whose current treatment options leave a significant unmet need.
Clovis Oncology—Stock Fluctuation Surrounding ASCO 2013
May 1 - June 13, 2013
For those who follow Clovis, the company had "primed the pumps" to its investors to be aware of ASCO and provided a preview in their May 16 press release that results from three Phase I studies of its two lead compounds would be presented at ASCO 2013. CEO Patrick Mahaffy is not known for letting the grass grow under his feet, and the company announced that it intended to try to raise $170 million in an underwritten public offering. On June 13 the company announced the fundraising had been successfully accomplished; it raised a total of $275 million.
This year's ASCO had a strong focus on PD-1 inhibitors, which play a significant role in suppression of antitumor immunity. Both BMS and Merck announced the development of potential blockbuster drugs in this space. With the surrounding news coverage leading up to the conference, attendees were likely focused on a BMS combination of Yervoy and nivolumab in advanced melanoma.
With less anticipation, Merck also emerged from ASCO as a key player in melanoma with its PD-1 inhibitor lambrolizumab, which delivered "an equally impressive overall response rate of 38% in advanced melanoma." Since this drug has been designated as a "breakthrough therapy" by the FDA, analysts anticipate that reactions from Merck investors will be dramatic. As The Motley Fool said, "Merck may be a gigantic, low-beta pharmaceutical company that you usually glance right over when scanning for income and value plays, but chances are you haven't kept up on two exciting developments that could help reignite its growth engine."
Merck & Co. – Stock Fluctuation Surrounding ASCO 2013
May 1 – June 13, 2013
Given that Merck plans clinical trials in NSCLC, as well, and hopes to submit an application for commercialization to the FDA in 2015, signs are positive for renewed vigor and growth at Merck. Merck's stock jumped 5% to $49.05 on June 3 following its announcement of the Phase I study results for lambrolizumab. This increase is impressive, considering that it takes far more to move the needle for a larger company than an emerging one. Clearly, Merck is in the limelight, and expectations are increasing. Might these events open the eyes of potential small and midsized company licensors to consider Merck as a possible business partner for commercialization of their assets? Or might prospective licensors be more willing to listen to Merck when they come knocking at the door? After all, opportunity is a two-way street.
It is clear that the initial announcements and weeks leading up to ASCO create anticipation and expectations among the multiple stakeholders in oncology. Diagnostics and related companies are able to demonstrate their scientific skills, while therapeutics companies demonstrate their scientific and clinical expertise. Business development folks are tracking progress of new and emerging technologies, noting lead opportunities, possibly sowing the seeds of collaboration. Oncologists embrace and applaud the ever-increasing opportunities to fight cancer more effectively, and practice managers and other fiscally responsible and related parties are concerned about practice profit or investment profit. ASCO should indeed be a vital consideration for business development and licensing efforts in the global oncology market.
Ian Hicks is SVP, Larry Rosenberg is VP, and Chris Gage is director, business development & licensing engagement leads, Kantar Health. None have financial positions in any of the companies discussed.
Scroll down to see the next article