May 02, 2017
Admetsys wins the 2017 MM&M Startup Showdown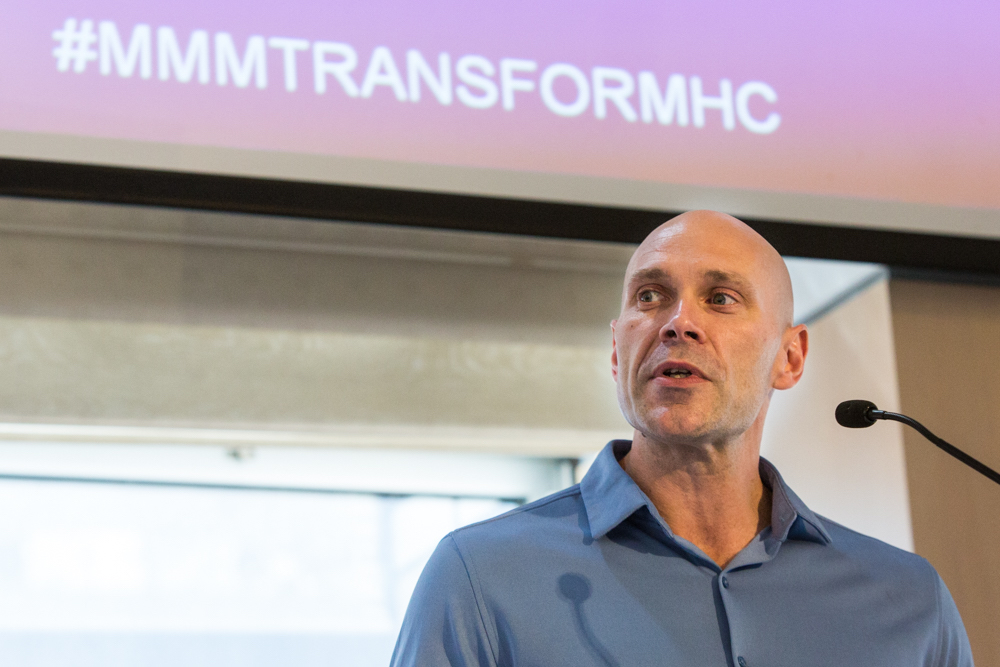 Jeff Valk, CEO at Admetsys, took the top prize at the MM&M Startup Showdown this year. Photo credit: Erica Berger
Admetsys, a startup that developed an artificial pancreas, took the top prize at the MM&M Startup Showdown, held Monday at the MM&M Transforming Healthcare conference in New York City.
During the event, Jeff Valk, CEO at Admetsys, and executives from two other startups — personalized health information provider Medivizor and population health management platform Fitango — presented their business models to three judges with experience in biopharma, medical device, hospital, health technology, and venture capital sectors.
"Judges were impressed by Admetsys' metabolic autopilot on the artificial pancreas, which seemed to have a full value proposition for diverse health systems," said Marc Iskowitz, editor in chief of MM&M. "It could be something that biopharma could get behind."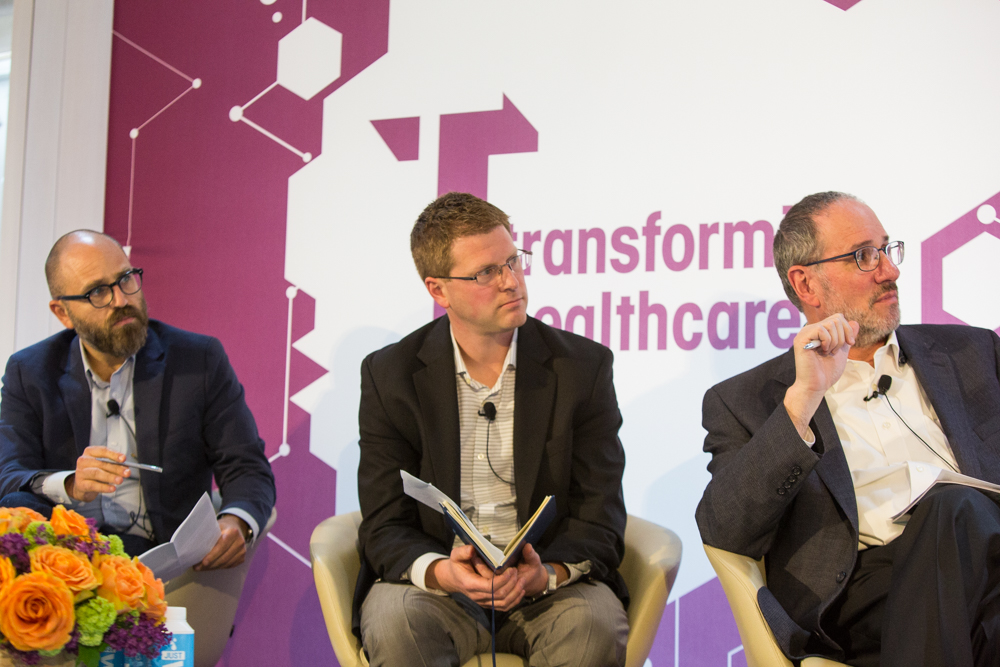 Judges, from left to right: Aaron Nelson, investor, dRx Capital; Larry Brooks, director, business innovation, digital health, Boehringer Ingelheim; Steve Berman, director, innovation, Montefiore Health System
Admetsys' artificial pancreas measures hypoglycemic blood in real-time, creating an adaptive computational model of each patient's metabolism. It can then infuse multiple medications directly into a patient's blood scream to stabilize their glucose level, according to Valk.
"We believe that high precision automation is the only path forward, if fundamentally we want to achieve better care outcomes for patients, but also for the predictable, repeatable, controlled economics of delivery," said Valk.
See also: Merck, Takeda execs: Is AI the new bad app?
Ogilvy CommonHealth Worldwide, part of WPP Health & Wellness, a sponsor of the Startup Showdown, will provide consulting services to executives at Admetsys.
This is the third year of the MM&M Startup Showdown. Care Angel, the "Siri for seniors" won in 2016, and Fit4D, a Web-based diabetes coaching program, won in 2015.
Correction: An earlier version of the article incorrectly described the name of the sponsor. It is Ogilvy CommonHealth Worldwide, part of WPP Health & Wellness.
Scroll down to see the next article