July 01, 2015
Agency Intro: Not Your Father's Agency
Download:

Agency Intro.pdf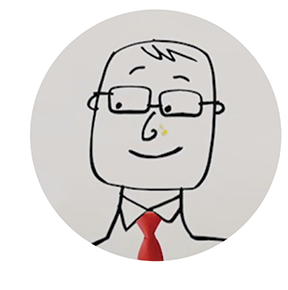 How is agency business so far in 2015?
Of the 146 agencies that filed responses for our annual survey Agency A to Z, 69 reported that business is up so far this year, with 20 saying it was about the same. None said their business was down. Of course, with 57 firms opting out of the question altogether, the picture is far from complete. Nevertheless, we can say that 47% of agencies appear to be experi-encing increased revenues this year. And of those
69 firms, 33 claimed to be up by 20% or more.
What types of work generated revenue in 2014?
We then asked our A to Z Agencies for a basic breakdown of revenues across channels/tactics and audiences for 2014; 63 firms responded.
The most popular categories were, once again, HCP Digital/Web/Mobile, for which 95% of respondents posted a revenue stream and Consumer Digital/Web/Mobile (79% of respondents). The mean average income represented by HCP Digital/Web/Mobile was 22%, with a median of 20%. Similarly the mean average slice of revenue devoted to Consumer Digital/Web/Mobile was 17%, with a median of 15%.
This year's survey also backs up agency execs' claim to be pushing further into digital media. Average and mean income derived from both HCP and consumer digital continued to outpace that of older channels. Interestingly, companies are doing less print, broadcast, peer-to-peer ed and direct marketing, but agencies are picking up more of these traditional media on a market share basis, either because fewer agencies are offering that work or because those that did have closed up shop.
What is keeping agencies up at night?
We once again asked agencies to name their current biggest challenges. A total of 305 challenges were reported by 92 firms. The biggest challenge was Talent Acquisition/Retention (cited by 66% of responding agencies, representing two-thirds of all challenges mentioned). A further 50% of agencies cited Managing Growth as a challenge, which certainly ties in with the reports of increased revenues for many firms this year. Other notable challenges can be seen as a result of clients taking a deeper dive into new technology as they look to agencies to help them add services to their offerings, including Innovate to Keep Ahead/Tech (37% of agencies), as well as the perennial hurdles of New Business/Clients (33%), Procurement (25%) and Shrinking Pharma Budgets (20%), as well as Payer/Pricing Pressure (16%).
What will happen in the next 12 months?
Finally, we asked agencies to tell us what they thought would be the biggest trends in the coming year, and 95 firms responded.
Of the 665 trends mentioned, 72% related to the continued evolution of digital, including mobile, social media, sales tools, wearable technology and electronic health records.
A further 58% of trends referred to the notion of patient centricity and the empowered consumer, while content marketing (55% of trends mentioned), analytics and ROI measurement (45%), and HCP access and decreased sales force impact (36%) were top of mind.
Breaking it down further, 41% of agencies expected to see a greater degree of personalized communications and brand experiences over the next 12 months, 38% foresaw more beyond-the-pill partnering, 36% predicted there will be an increase in social-media activity in the pharma space, and 28% said there will be an enhanced emphasis on managed markets and payers.
Scroll down to see the next article