July 01, 2015
Top 100 Agencies 2015: Evoke Health
Download:

Evoke Health.pdf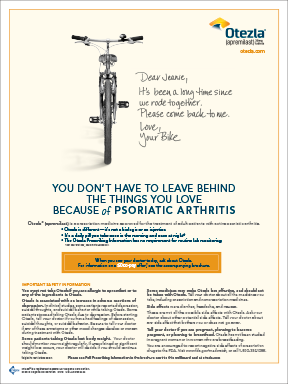 Digital shop Evoke Health continued its expansion into the consumer health business during 2014, with about 70% of its revenue stemming from ­integrated DTC accounts. That growth, CEO Reid Connolly says, prompted 40 new hires as well as the decision to open a Chicago office in April 2014. That office became the agency's third full-service location and has already contributed to one unnamed AOR win.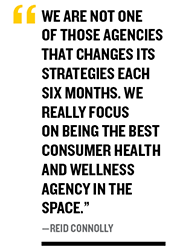 "That alone makes the whole thing a success," he quips. "It was a major win for us and for the office."
Of the 40 staffers to join Evoke over the past year, Connolly singles out Dave Mihalovic, who returned to the agency in March as EVP of experience and innovation, and Joanna Jacobs, who was named managing director of its New York office. Other key additions include Michelle Hankin and Laura Jordan, both as VPs and client partners.
Connolly describes them as crucial to the agen­cy's continued evolution. "As we expand into the DTC space in the broader channel experience and overall consumer space, we always want to be paying homage to the digital innovation that made us what we are today," he explains.

Birthed in 2006 as a digital-first shop, Evoke has increasingly focused on developing the expertise necessary to lead integrated DTC campaigns on behalf of its clients. The agency now employs 181 people, including individuals with expertise ranging from digital and DTC to brand planning and cross-channel creative. That diversity has aided the firm's ability to focus on consumer health and wellness clients. At the same time, Connolly is quick to note that digital business remains a core focus.
"We are not one of those agencies that changes its strategies each six months, which I think a lot of agencies tend to do," he says. "We really focus on being the best consumer health and wellness agency in the space. There are not a lot of people who are willing to commit to focusing their agency quite that singularly."
Connolly says that focus is ultimately a driver of revenue growth and year-over-year increases in employee head count. While he declines to say how much revenue the company generated in 2014 or disclose any current or new clients, a listing on the Philly Ad Club website identifies Biogen, Boehringer Ingelheim, Daiichi Sankyo, Eisai, Noven Therapeutics and Shire as clients. The agency has also worked on some of the most well-known pharmaceutical brands in the current healthcare landscape, including Gilead Sciences' Sovaldi, Amgen's Enbrel and Allergan's Botox, according to entries submitted for industry award competitions.
"Our integrated DTC accounts continue to be a larger and larger percentage of our business overall," Connolly says. "And our targeted areas of growth continue to take a larger role in our overall agency portfolio, which is right on plan."
In terms of challenges facing Evoke, Connolly sticks to the script, noting that finding and retaining top talent is tough for a company that's been in growth mode for close to a decade. "It's the biggest challenge and it's also the best opportunity."
Scroll down to see the next article