January 04, 2016
Dr. Diego Miralles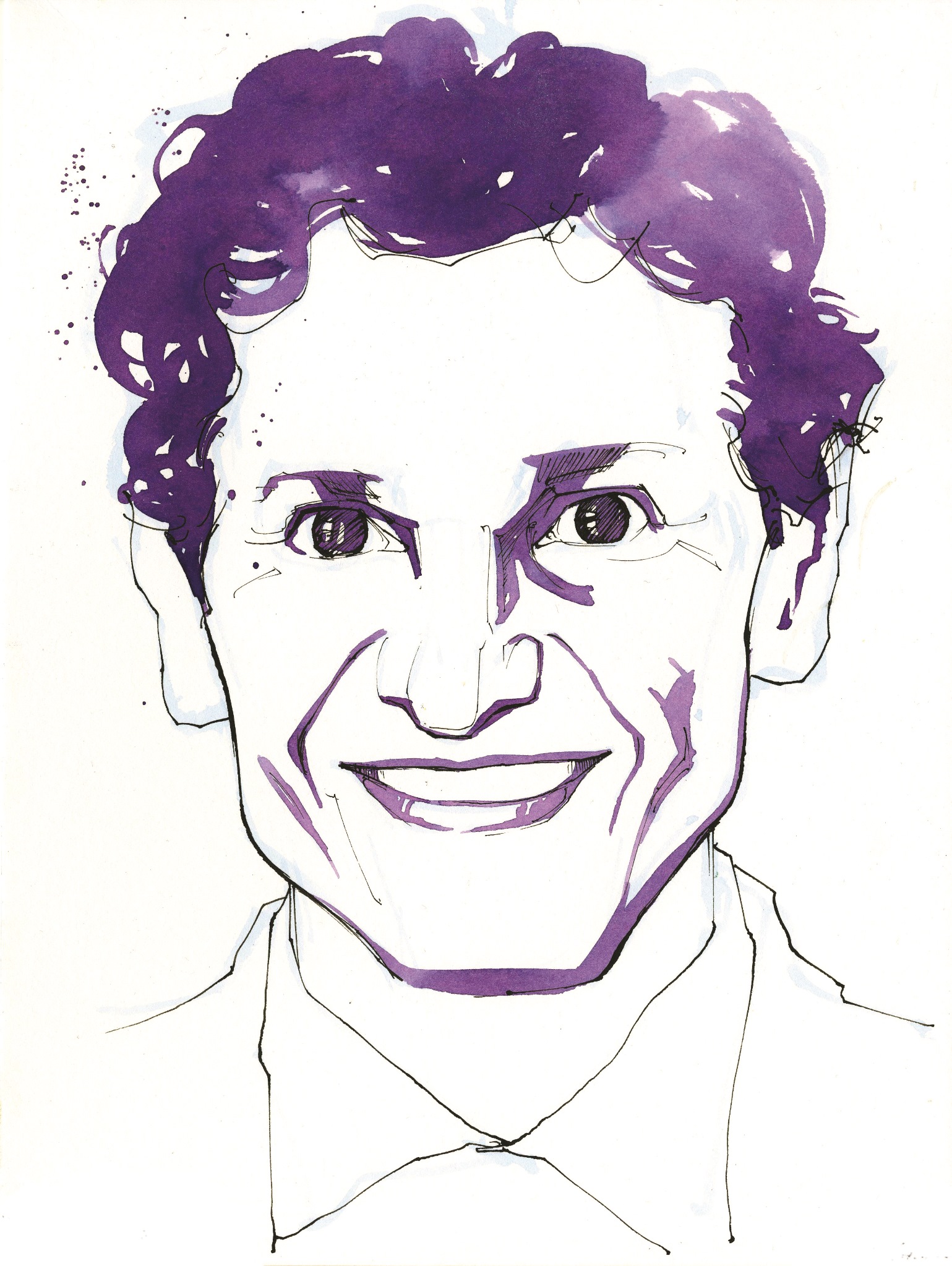 Illustration credit: A.E. Kieren
Dr. Diego Miralles, Global head of innovation, Janssen
Janssen's Care4Today initiative includes a mobile health manager platform that's helping drive proactive care and improved health outcomes by engaging patients and providing HCPs real-time feedback on patients' medication adherence and their overall well-being. "Real-time feedback is what's missing for clinicians," explains Miralles. "Care is typically very reactive. A doctor waits for someone to show up or call with a problem, so there's no way for the system to know what's happening with patients in the community at any given time. If three months go by and a patient isn't taking his or her medication and the doctor doesn't know, that patient might end up in the ER." Miralles believes that Care4Today, with its continual presence in users' lives, gives a boost both to patients and the healthcare system as a whole. "We feel medication adherence is a very good marker for the overall social/physical well-being of the patient," he says. "And a big part of quality measurement is medication adherence, which addresses payers' requirements."
A variety of stakeholders, including insurance programs, chronic-care clinics, pharmacies and the CDC, partner with Care4Today. Its mobile manager is continually evolving. Miralles says that increasing the richness of the information the platform can deliver is a priority. In the works are biometric tracking capabilities, mood trackers, pain scores, weight trackers and more.
"We're trying to get to population management," Miralles says. "Especially if providers are accountable financially for failures—they want to know if a patient is not adhering to their medication or treatment regime so they can intervene."
The challenge, of course, is getting patients to use it long term. "Making it part of the doctor/patient relationship has led to a significant improvement in uptake and use," Miralles notes. "We firmly believe things aren't done simply by having people download an app. It has to be part of a relationship—and that relationship starts with a conversation between doctor and patient." Mount Sinai Hospital is launching a program this year using Care4Today. At this time in 2017, Miralles hopes Mount Sinai and all Care4Today partners are reporting significant improvements in patient outcomes and management.
Scroll down to see the next article