January 04, 2016
Dr. Somair Riaz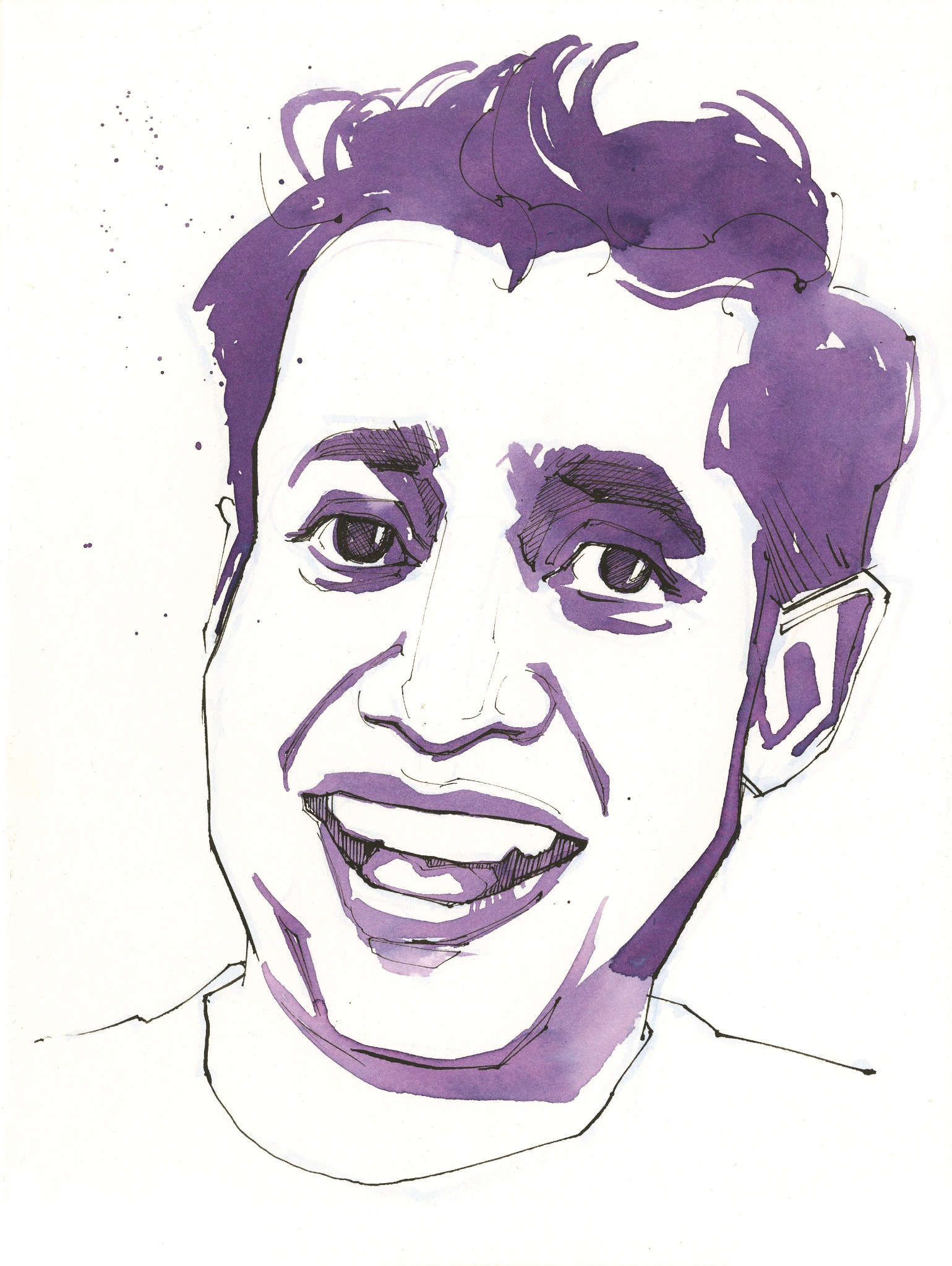 Illustration credit: A.E. Kieren
Dr. Somair Riaz, Founder, Skindroid
Riaz's pathway to becoming one of the great innovators in wearable technology included just a bit more than the seemingly standard experience as both an entrepreneur and a technologist. He's also a physician and a spinal neurosurgeon and picked up a Ph.D. along the way.
Riaz founded Skindroid, the maker of an advanced wearable biosensor that uses a new generation of modular sensors and algorithms to detect and measure various bio-molecules from the user's skin, in May 2014. As such, the sensor provides advance warning of electrolyte depletion or muscle breakdown; it gets data from sweat, so to speak. Aimed at serious athletes, the technology is designed to prevent injury and help users optimize their workouts. Measurements include metabolic, electrolyte, pH, hydration and cellular respiration levels.
One senses that Riaz bores easily. In addition to his medical training and his work at Skindroid, Riaz developed (and is currently running) a free cloud-based genomics server.
Scroll down to see the next article