November 10, 2016
The Transforming Healthcare Virtual Event Series: Patient-Focused Design

As the industry transforms, pharma-backed digital health tools are proliferating such as social media, apps, connected medical devices and new telemedicine services. Is anyone using them? If they don't incorporate human-centered design, it's not likely. Re-engineering all healthcare products, digital and non, with patient-focused design will be key to crafting better patient experiences and transforming how the industry effectively communicates with patients. This event will focus on the wide-ranging application of this thinking in healthcare, identify the latest trends in achieving patient engagement, and share standout examples and new insights.
---
Keynote Speakers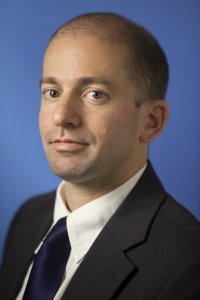 Avner Halperin, CEO, EarlySense
Mr. Halperin is a veteran high tech executive. He has served in several senior management positions including CEO of Emmunet, VP Marketing at Radcom (NASDAQ: RDCM), and VP of Business Development at Lenslet. He also worked as the R&D Manager at Eldat and was the Department Head of an R&D Unit in the IDF Intelligence Corps, where he participated in the Talpiot Project. Mr. Halperin earned a M.Sc. in Applied Physics from Tel Aviv University and an MBA from the MIT Sloan Fellows Executive MBA Program. In addition to his CEO duties, Mr. Halperin also serves as an Adjunct Professor at the Hebrew University in Jerusalem.



---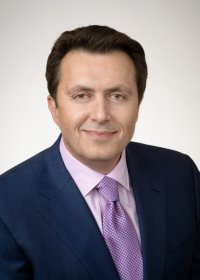 Mr. Jarjour, President and CEO, ODH, Inc.
Michael Jarjour is president and CEO at ODH, Inc., a provider of data analytics solutions for the behavioral health field. In this role, he oversees ODH's overall operations and drives strategy for its flagship product, Mentrics, the leading edge healthcare data analytics platform designed to transform behavioral healthcare systems. With more than 20 years of experience in pharmaceutical and healthcare technology, Mr. Jarjour has a proven track record of growing businesses, maximizing operations and building highly motivated and effective management teams on a global scale.

An entrepreneur, investor and advisor, Mr. Jarjour's extensive experience leading healthcare and technology companies to significant growth makes him the ideal executive to launch ODH. His leadership, strategic and operational strengths for steering companies and franchises toward greater growth and profitability have been recognized by his employers, peers and analysts.

Prior to leading ODH, Mr. Jarjour served as vice president, global commercialization and portfolio management at Otsuka Pharmaceutical and led the company's global digital strategy. Before that, he led Kinematik, a company focused on developing scientific R&D solutions, as president and CEO. Throughout his career, he has held key leadership positions at Bristol-Myers, Pharmacia/Pfizer, Warner-Lambert/Pfizer and Wyeth with particular focus on executive management, marketing, operations, strategy and business development.




Scroll down to see the next article