For the first time ever, MM&M is giving readers an inside look into some of the industry's top organizations when it comes to employee satisfaction. Read on to see what makes these nine companies stand out from the crowd.
Jump to Agency Size:
SMALL AGENCY WINNERS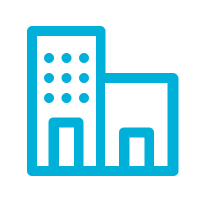 Axon Communications
Location: Rye Brook, NY

Axon's family-first philosophy, based on the belief that in order to be 100% focused and productive at work, employees' personal lives need to be in order as well, not only earned it the highest rating of any participant when it came to achieving work-life balance, but also earned the company tremendous accolades from its staff when it came to loyalty and accountability.
Judges were impressed with the array of extensive benefits and offerings Axon provides – more than most agencies double its size – which in their opinion further demonstrated the high value it places on culture and investment in its talent. Perks such as giving every employee $250 to utilize for anything related to health and wellness and the opportunity after five years of employment to take a 12-week sabbatical at 50% pay were just a few of the reasons they noted for the high marks they bestowed.
Employees shared they felt constantly supported and encouraged to be "a person with interests outside of the office," and leadership did an outstanding job of "building a culture that celebrates individual achievements in all aspects of life."
Through guidance to help employees grow into polished, well-rounded, and professional people, Axon has worked hard to ensure employees feel they are making a positive impact not only on the company, but also on the healthcare community as a whole, with several employees noting how excited they are to "see what the future holds" for Axon.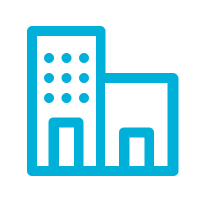 Create NYC
Location: New York, NY

"Teamwork makes the dream work," and so does support, encouragement, and respect for your colleagues, according to the Create NYC staff, who say they've never before felt more like "a team working toward a common goal."
The judges were particularly impressed with the company's virtual model, which eliminates the need for an office, and at the same time stresses the need for remote ways of collaborating. Employees were unanimous in their appreciation for the flexibility the model lends to help them grow in their career, while simultaneously being present for their family, with one staffer noting "working virtually at Create allows me to send my kids off to school and still make it back to my desk in time for the morning meeting."
Described by many employees as a "small agency with an entrepreneurial feel," the leadership team at Create NYC has a goal of "fostering a culture that values and recognizes people," which it is well on its way to achieving with perks such as a $1,000 annual wellness bonus employees can put toward anything they feel helps improve their physical or emotional well-being, and awards for outstanding client work.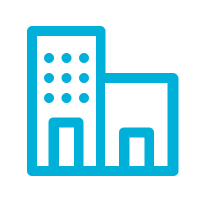 Verywell
Location: New York, NY

Successfully fostering an environment where "winning and fun aren't mutually exclusive" helped Verywell, an online health publisher, win a coveted spot on our first ever MM&M Best Places to Work list. Judges were impressed with how deftly the company addressed some classic pain points by offering a commuter subsidy, unlimited PTO, and near constant access to food in a fully stocked kitchen, with weekly perks such as Bagel Thursday and Pizza Tuesday, to name a few.
Employees were unanimous in their gratification for the agency's "extreme flexibility" with schedules, and its mindset that certain matters such as family and employee health should always take priority. They also felt leadership did a fantastic job of setting manageable daily goals that helped maximize productivity in the office, while allowing employees to "completely unplug" during time off.
By ensuring employees know each and every one of their contributions matter and all opinions shared will be respected, Verywell has managed to cultivate an environment where people love coming to work to collaborate and help drive the success of a brand in which the entire team is personally vested.
---
MIDSIZE AGENCY WINNERS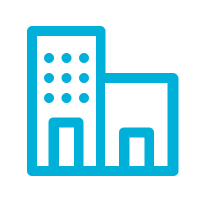 Health Union
Location: Philadelphia, PA

Heralded as a true "home away from home" by many of its employees, Health Union, a digital platform for health communities, has successfully established a "family atmosphere" in its offices by cultivating an authentic, close-knit, non-competitive culture, where employees are encouraged to "teach and listen to one another," as well as "lift each other up."
Judges lauded the "tremendous level of accountability" among employees, with one staffer sharing that whenever a mistake is made, instead of trying to "pass the buck," colleagues will almost always put the blame on themselves in an effort to do right by each other. This sentiment of putting others first shone through in other facets of the company as well including client relations, with several staffers noting how proud they are to work on campaigns that "always keep the human element front and center."
Others noted how "lucky" they felt to work for an organization that is "always focused on doing the right thing," citing how rare it is for a company to display such "strong and endearing leadership" while promoting a powerful message of "care, helpfulness and desire to help struggling people improve their quality of life."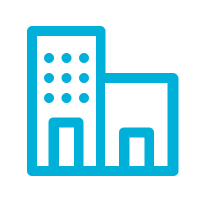 Heartbeat
Location: New York, NY

While a lot of organizations may say they appreciate their employees, it would seem Heartbeat has put its money where its mouth is. From fun in-office competitions with incredible prizes, to gifts for employee anniversaries, and even an annual employee appreciation week featuring massages, breakfasts, desserts, wine tastings, and cocktail making classes, it's not hard to see why "morale is incredibly high" and turnover rate incredibly low in this network-owned agency.
In fact, the company boasts a group of self-proclaimed "Boomerangs" who have come back to the company after a brief hiatus, once they realized how good they had it. With near-perfect scores in every category, from advancement opportunities and work-life balance, to in-office camaraderie, and culture, Heartbeat stood out to our judges as having more of an "indie and DIY" feeling than any other agency, and judges said they got the sense from employees that they did not feel constrained by the limitations that often come with being "just a cog in a bigger machine."
In an industry which can often entail long hours, Heartbeat employees felt the company did an excellent job of making the office feel like a "second home," through fun office perks like in-house yoga and meditation, and wellness vendor days. As one employee noted, the company makes it "hard to not feel valued and appreciated on a daily basis."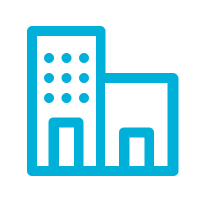 Lockwood
Location: Stamford, CT

It's rare to see a company that invests as much in its employees as it does its clients, but Lockwood has managed to do just that. Through its award-winning culture, entrepreneurial spirit, and empowering environment, the company has a reputation for pushing and challenging its employees while simultaneously nurturing and supporting them – a quality that has solidified its reputation among staffers as a place where "the people are the most precious commodity."
One employee shared a story of how incredibly supportive both the company and her colleagues were during a family health crisis, providing everything from workload coverage to hot meals to a GoFundMe page. Employees agreed they always feel "truly listened to" and noted senior leadership was consistent in encouraging employees of all levels to feel confident in sharing their ideas and opinions, which in turn has allowed Lockwood to "bring to life innovative and cutting-edge ideas that would never see the light of day in most organizations."
Judges agreed the company certainly takes personal development very seriously, with its external educational offerings and annual offsite meeting that has taken employees to locations all over the world, including the Bahamas.
---
LARGE AGENCY WINNERS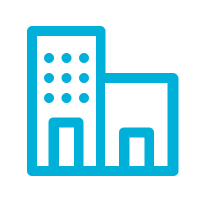 FCB Health
Location: New York, NY

It would be easy for a company with FCB's impressive legacy to become complacent, but instead, our judges felt the organization came across as "livelier and more vital than companies half its size." This "incredible energy" and "never finished mentality," along with a culture of collaboration and innovation as well as fantastic leadership, are just a few of the reasons employees gave for what motivates them to continue to work hard for both their clients and colleagues.
In an effort to help employees maintain a healthy balance between their work and personal lives, FCB has enacted a Flexible Time Off policy, with employees noting they are often "encouraged not to come in" if the weather is bad or they've worked longer hours that week due to finishing a client project.
"They are terrific in helping us manage our own time to sustain both our professional and personal responsibilities," said one employee. This "family-like" environment is also fostered with perks such as 20 free days of backup daycare per year for parents, and an onsite chiropractor and acupuncturist are always available to employees to keep stress levels in check.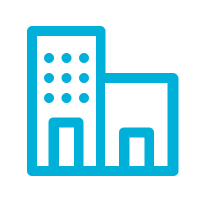 Klick Health
Location: Toronto, Canada

Between the creation of the role of VP; people and organizational effectiveness; a person charged with ensuring a happy, healthy workplace; easy access to childcare; a prominent focus on family; and flexible hours, it's easy to see Klick Health has embodied its key principle of "people first."
Opportunities for innovation and growth, as well as continued encouragement from leadership to experiment with new tools and methodologies, were just a few of the reasons employees gave for why they feel working at Klick, which also has offices in New York City, has allowed them to "truly make a difference in the world." Others said they loved the fact leadership training is available at every level, and employees are encouraged to celebrate each other's successes through a peer-to-peer recognition program called Kudos.
Dubbing it "one of the most inclusive and diverse workplaces around," one employee noted feeling appreciated, as well as getting the support and resources needed, makes it an environment conducive to creating "brilliant, innovative work" for clients, and judges liked the fact the company runs events around International Women's Week and Pride Month to further prove its mission statements are much more than just lip service. As one employee noted, "you are encouraged to bring your authentic self to work every day and celebrate it."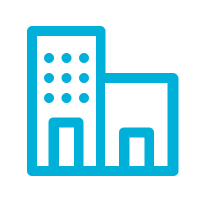 W2O
Location: San Francisco, CA

Described as "the perfect mix of innovation and roll up your sleeves mentality," W2O employees share it's the "endless runway to learn, grow, and evolve with clients and teams internally," and the "brilliance and camaraderie," of their teammates that keep them energized and personally invested in their work year after year.
To bolster this energy, the company's leadership is adamant about helping employees maintain a healthy work-life balance, with the agency's "Work From Home Fridays" policy earning it high praise from staffers and one employee noting, "I am consistently home with my children for both dinner and bedtime, which for a working parent is a huge plus." The company also offers informal mentorship, team off-sites, and one-on-one coaching, with a focus on helping employees achieve their highest potential and develop as leaders.
Judges were blown away by the level of enthusiasm that shone through in the written responses for the company's culture, with one employee sharing the second they sat down for the interview, they knew "it was the place I was supposed to be," and also for employees' sense of mission, which our judges said gave them the sense "employees here believe they're building something unique and special."
MM&M's inaugural Best Places to Work initiative, launched in July 2018, invited participating agencies to distribute a link to our survey questionnaire to their employees. We collated scores and narrowed down a shortlist, then convened a panel of MM&M staff and external judges — experts in talent recruitment within the healthcare marketing sector — to pick the winners. For data sets, non-anonymized and anonymized, and to see how your agency stacks up against the competition, see our Best Places to Work Premium Edition.
From the December 01, 2018 Issue of MM+M - Medical Marketing and Media