Interest-based advertising policies of Medical Marketing & Media
In order to understand how people use our site generally, and to serve ads based upon your interests, we collect data about your use of this site directly and through partners.
To find out more about how Haymarket Media Inc uses data to improve your experience, please visit our privacy policy.
Behaviorally Targeted Advertising Cookies
Medical Marketing & Media and our advertisers use cookies to serve you with advertisements that we believe are relevant to you and your interests. For example, if you read a number of articles on pharmaceutical marketing on mmm-online.com or on other sites, companies may infer that you are interested in this topic and serve you with their advertisements for related advertising agency services. You might see these advertisements on mmm-online.com and on other sites that you visit. However, we do not tell our advertisers who you are.
Does anyone else use cookies on Medical Marketing & Media?
Advertisers sometimes use their own cookies to provide you with targeted advertising. For example, advertisers may use a profile they have built on sites that you have previously visited to present you with more relevant advertisements during your visit to mmm-online.com. We believe that it is useful to our users to see advertisements that are more relevant to their interests. If you are based in the United States and would like to learn more, please visit http://www.aboutads.info/choices/. If you are based in the European Union and would like to learn more, please visit www.youronlinechoices.eu.
We also use or allow third parties to serve cookies that fall into the four categories above. For example, like many companies, we use Adobe Omniture and Google Analytics to help us monitor our website traffic. We may also use third party cookies to help us with market research, revenue tracking, improving site functionality and monitoring compliance with our terms and conditions and copyright policy.
Can a website user block cookies?
As we've explained above, cookies help you to get the most out of our websites.
However, if you do wish to disable our cookies then please follow the instructions on our "How to Manage Cookies" page.
Please remember that if you do choose to disable cookies, you may find that certain sections of our website do not work properly.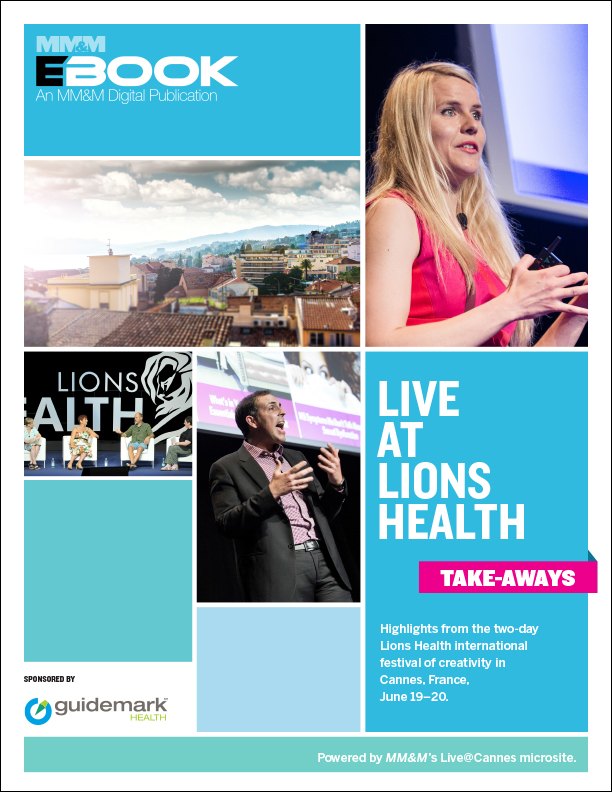 As US pharma continued its quest for a Grand Prix at the Lions Health international festival of creativity, MM&M went on location to Cannes, France. Missed our coverage from June? Now, we're giving you an opportunity to catch up on some of what you missed. Download our e-book on the two-day festival, recapping the event, rounding up the best of the speakers, offering perspective and listing all of the winners. Click here to download.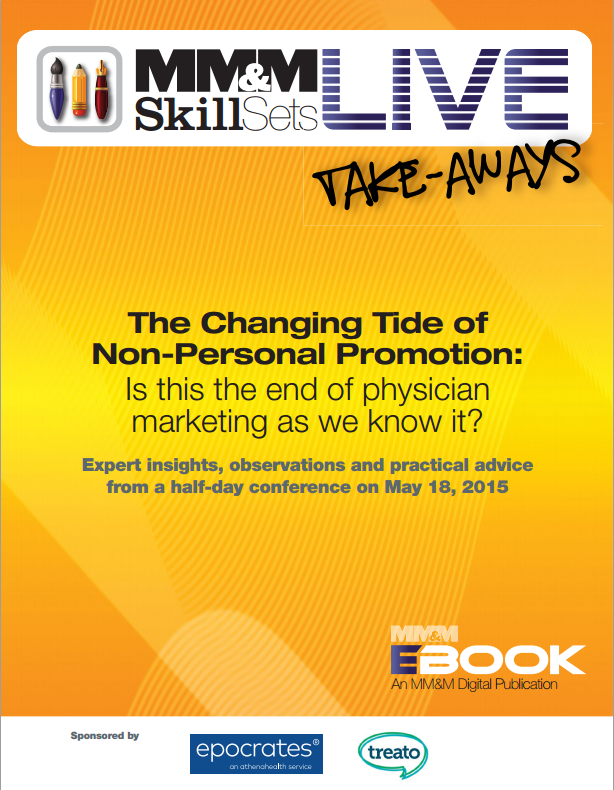 The most recent MM&M Skill Sets Live event surveyed a range of issues relating to one of the hottest promotional spaces in healthcare. Speakers and panelists at the morning-long session, including promotional- and multichannel-minded executives from GSK, Epocrates, Treato and Montefiore Medical Center, weighed in on topics designed to help marketers demystify the challenges associated with non-personal promotion. Click here.
Check out what's trending