With wearable technology, digital health has moved past content we can search, share and engage with to something far more personal—defining ourselves as the data that we track, analyze and share.
Jazz apples has launched a Crunch to Contribute campaign to raise money for one of two diabetes associations.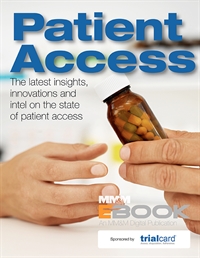 Patient access to pharmaceuticals is a tale of two worlds—affordability has improved for the majority, while the minority is hampered by cost, distribution and red tape. To provide marketers with a well-rounded perspective, MM&M presents this e-book chock full of key insights. Click here to access it.