MM&M eBooks
Welcome to our archive of editorial and custom eBooks. For eBooks related to events like MM&M SkillSets Live and Leadership Exchange, click on the respective link.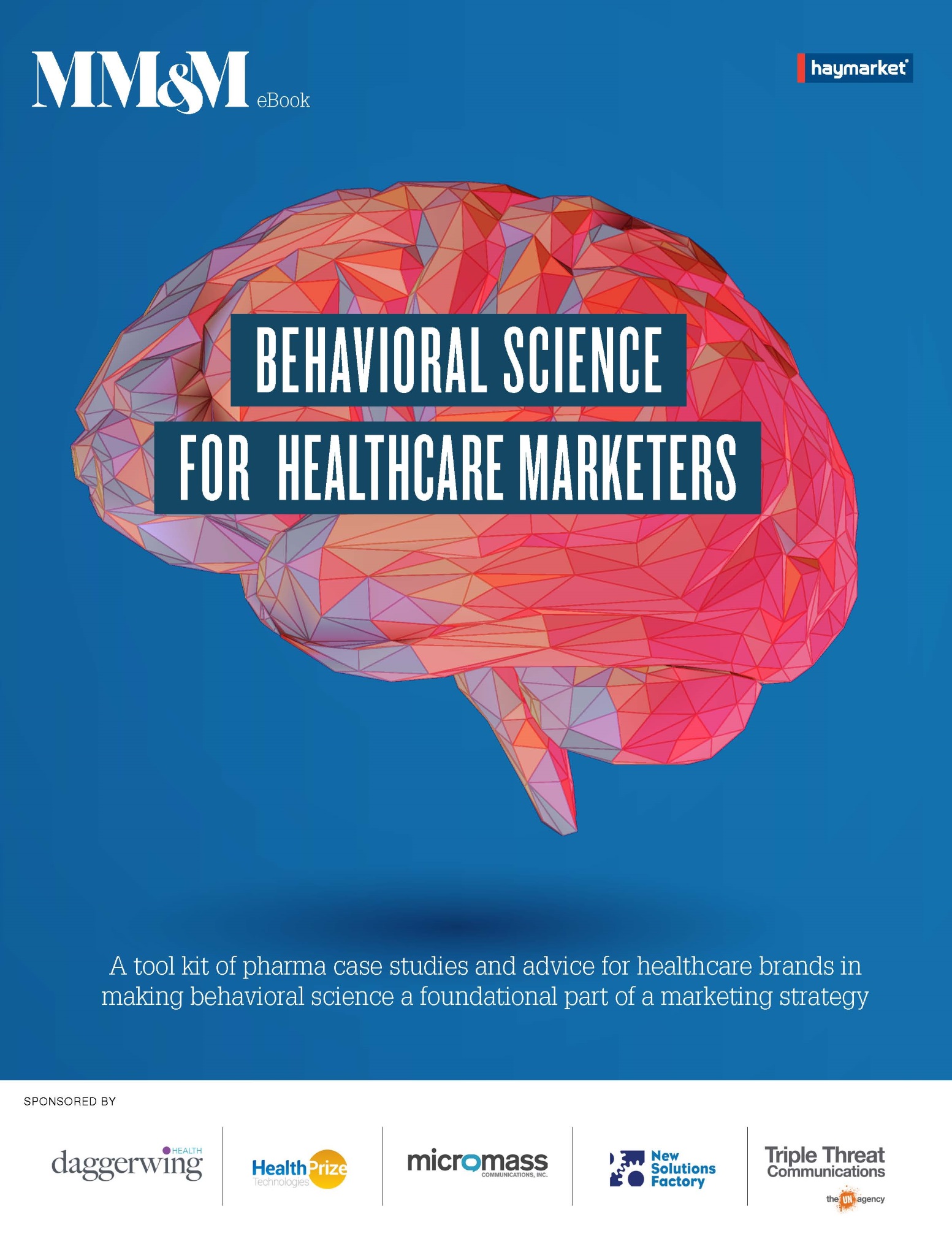 BEHAVIORAL SCIENCE FOR HEALTHCARE MARKETERS
This eBook a toolkit to assist healthcare marketers in making behavioral science a foundational aspect of their engagement. The result is this e-Book.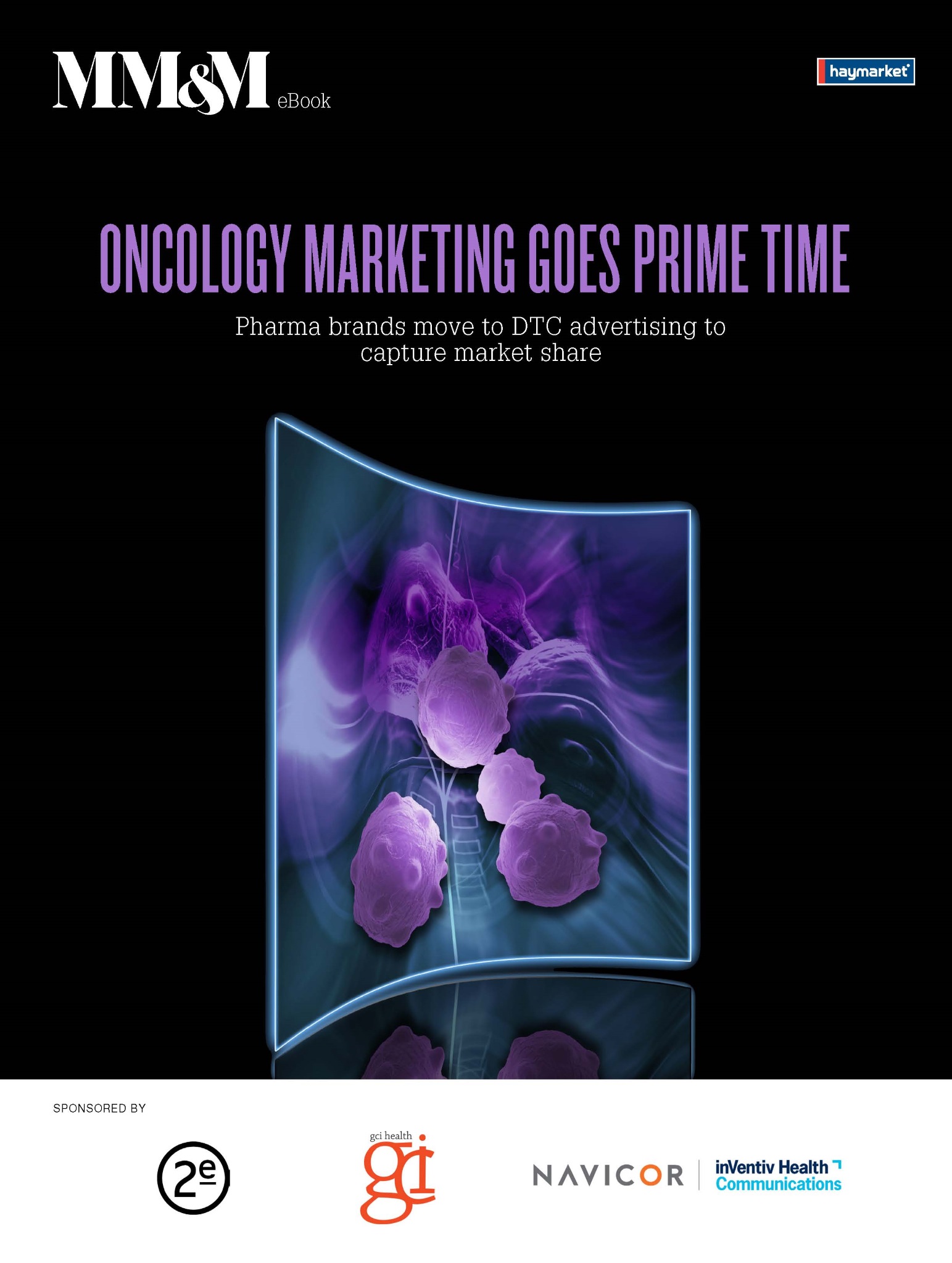 ONCOLOGY MARKETING GOES PRIME TIME
MM&M looks at the marketing efforts of several of the largest pharma oncology brands.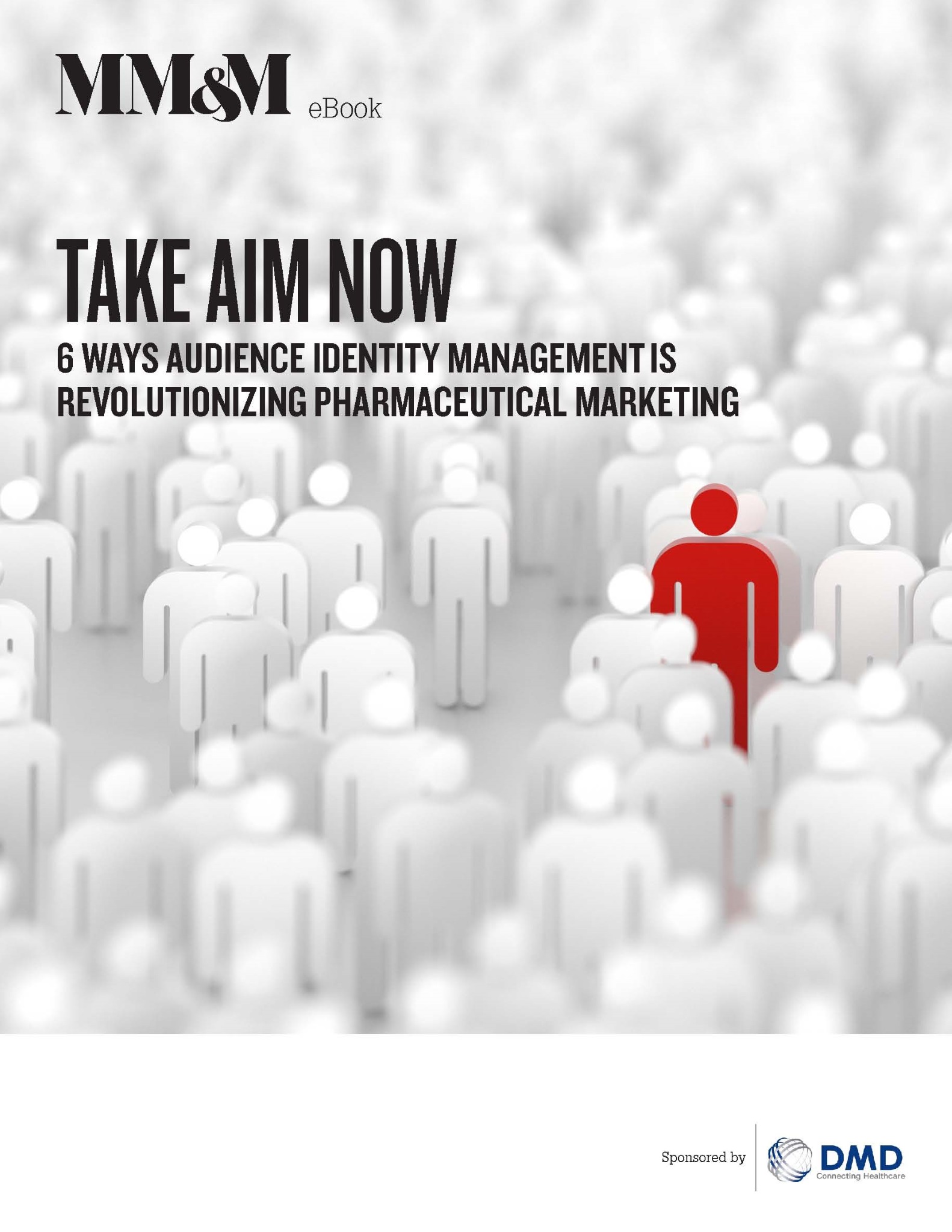 TAKE AIM NOW
Through Audience Identity Management, marketers can accurately calculate their marketing ROI and, thus, make a stronger business case for greater investment in marketing initiatives.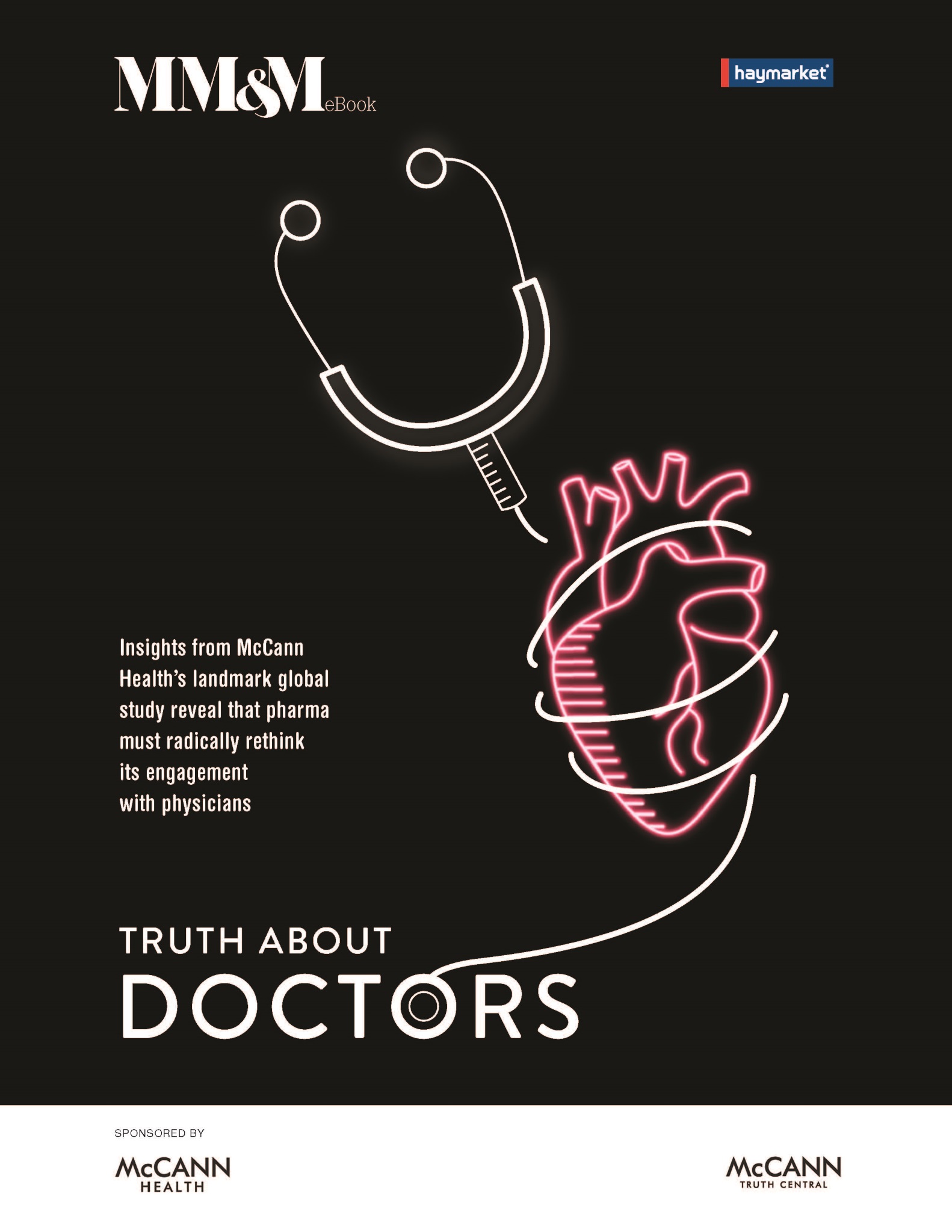 MCCANN HEALTH'S "TRUTH ABOUT DOCTORS"
The "Truth About Doctors" study empowers healthcare marketers to play a key role in looking beyond the task of selling medicine and focusing on helping physicians succeed in a very different reality.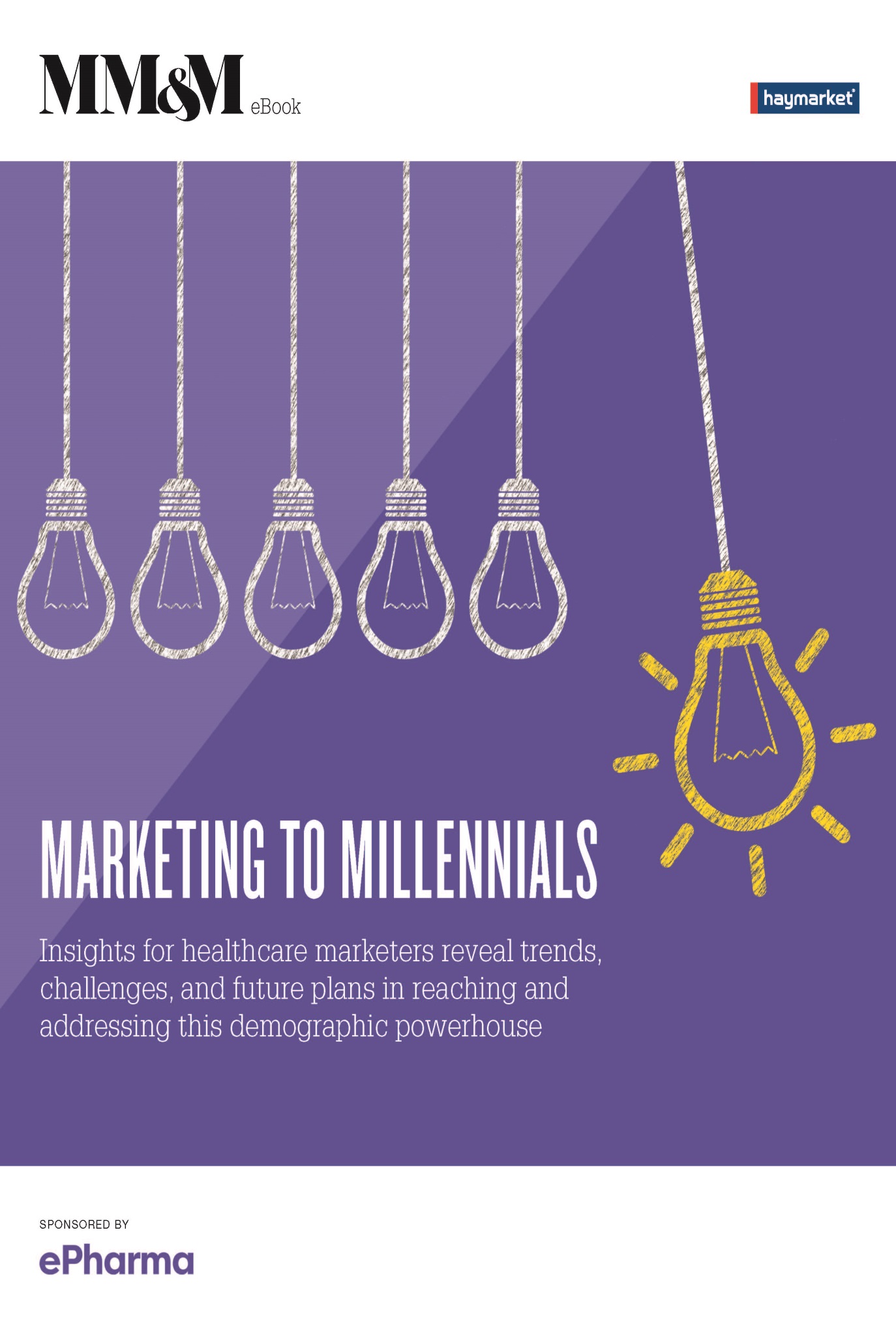 MM&M - KNECT365 MARKETING TO MILLENIALS SURVEY
How are marketers from Pharma/Device Manufacturers and Healthcare Ad Agencies responding to the millennial market?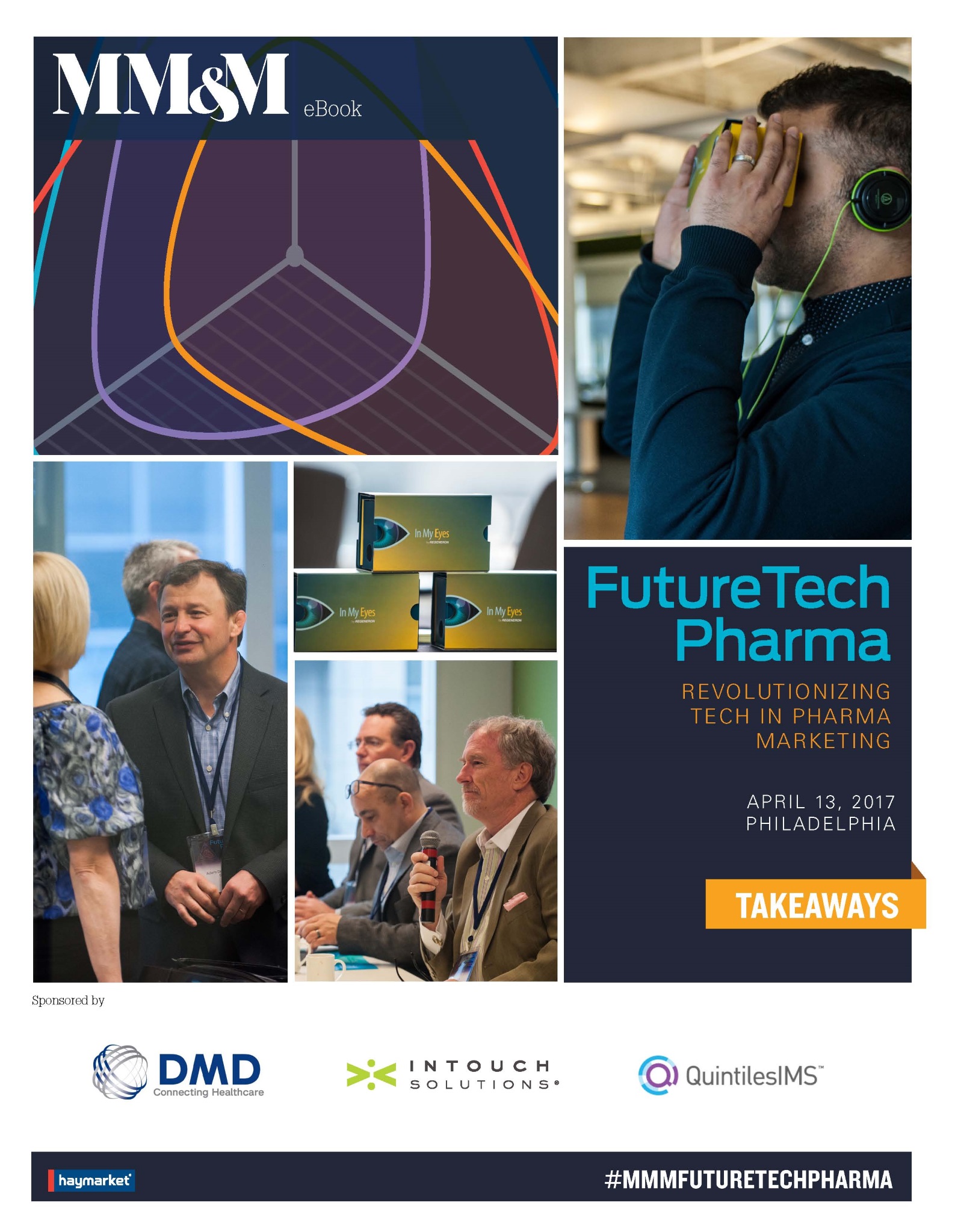 FUTURETECH PHARMA
To explore tech's disruptive potential, FutureTech Pharma, held in the City of Brotherly Love on April 13, featured a half-day program detailing innovative technologies and relevant actionable insights. Missed the actual event? In this e-Book, you'll be able to read about some of the significant findings presented during the morning.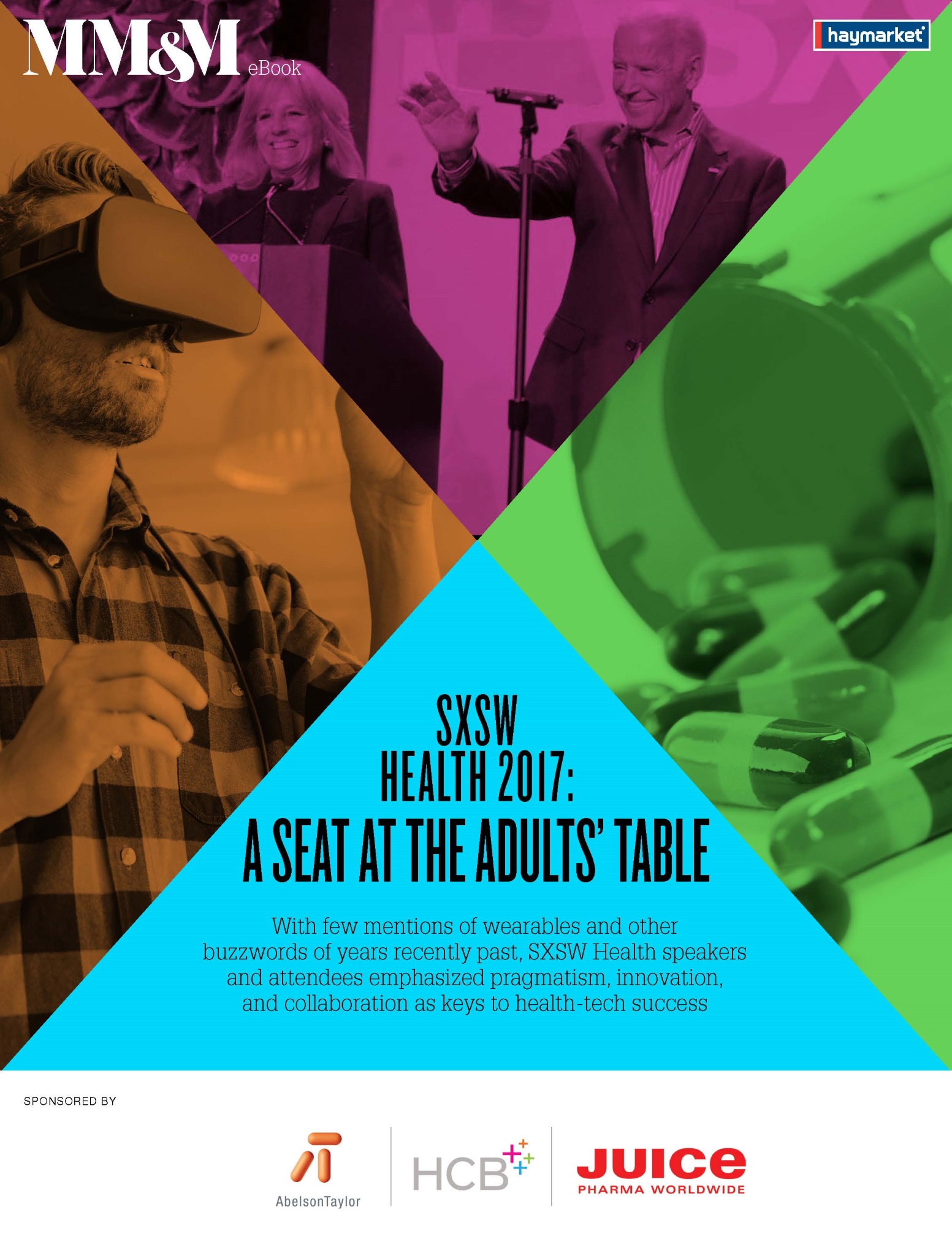 SXSW HEALTH 2017
With few mentions of warables and other buzzwords of years recently past, SXSW Health spakers and attendees emphasized pragmatism, innovation, and collaboration as keys to health-tech success.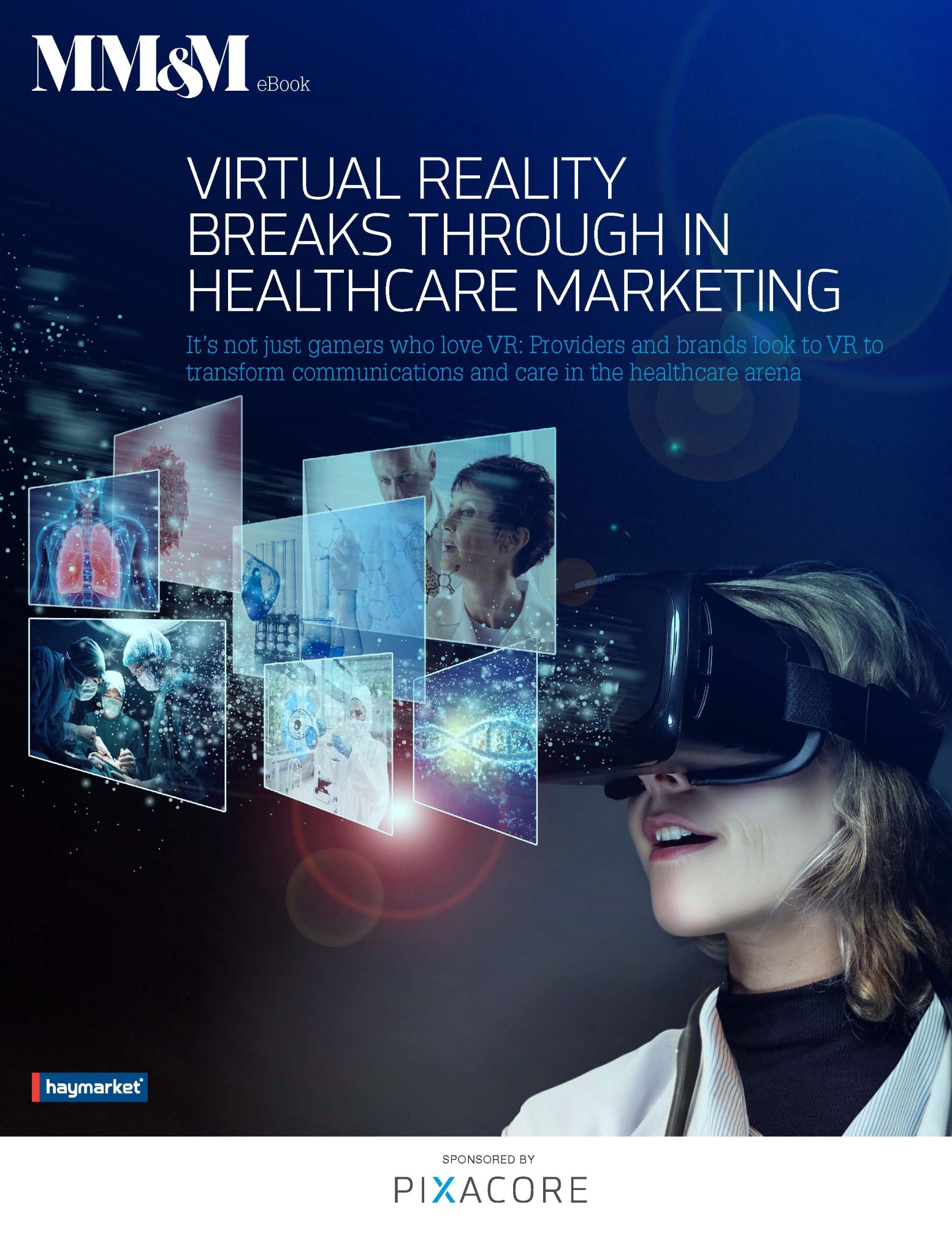 VIRTUAL REALITY BREAKS THROUGH
It's not just gamers who love VR: Providers and brands look to VR to transform communications and care in the healthcare arena.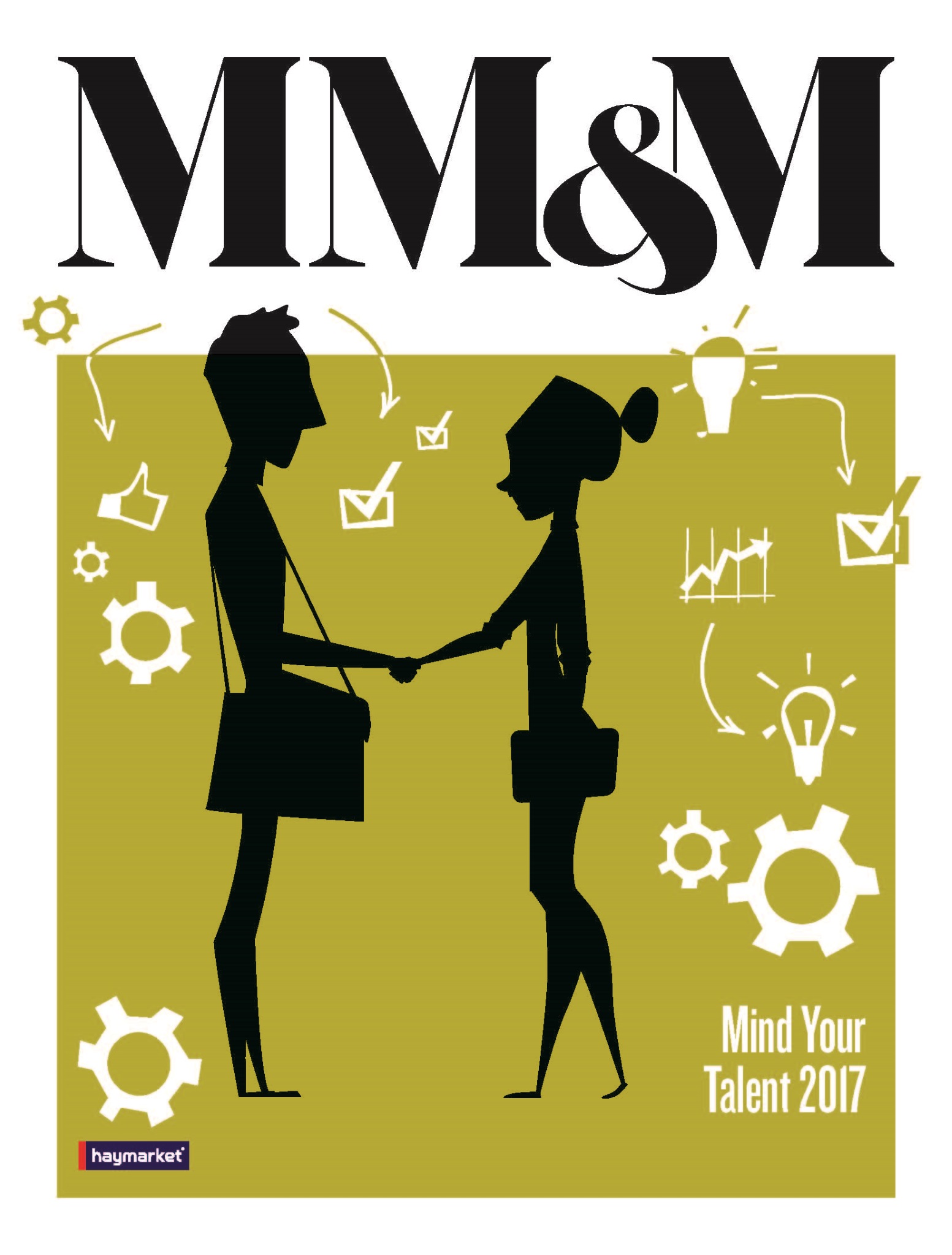 MIND YOUR TALENT
Top big pharma and agency execs share the strategies and tactics that have fueled growth and made their companies A-list destinations for the industry's most coveted talent.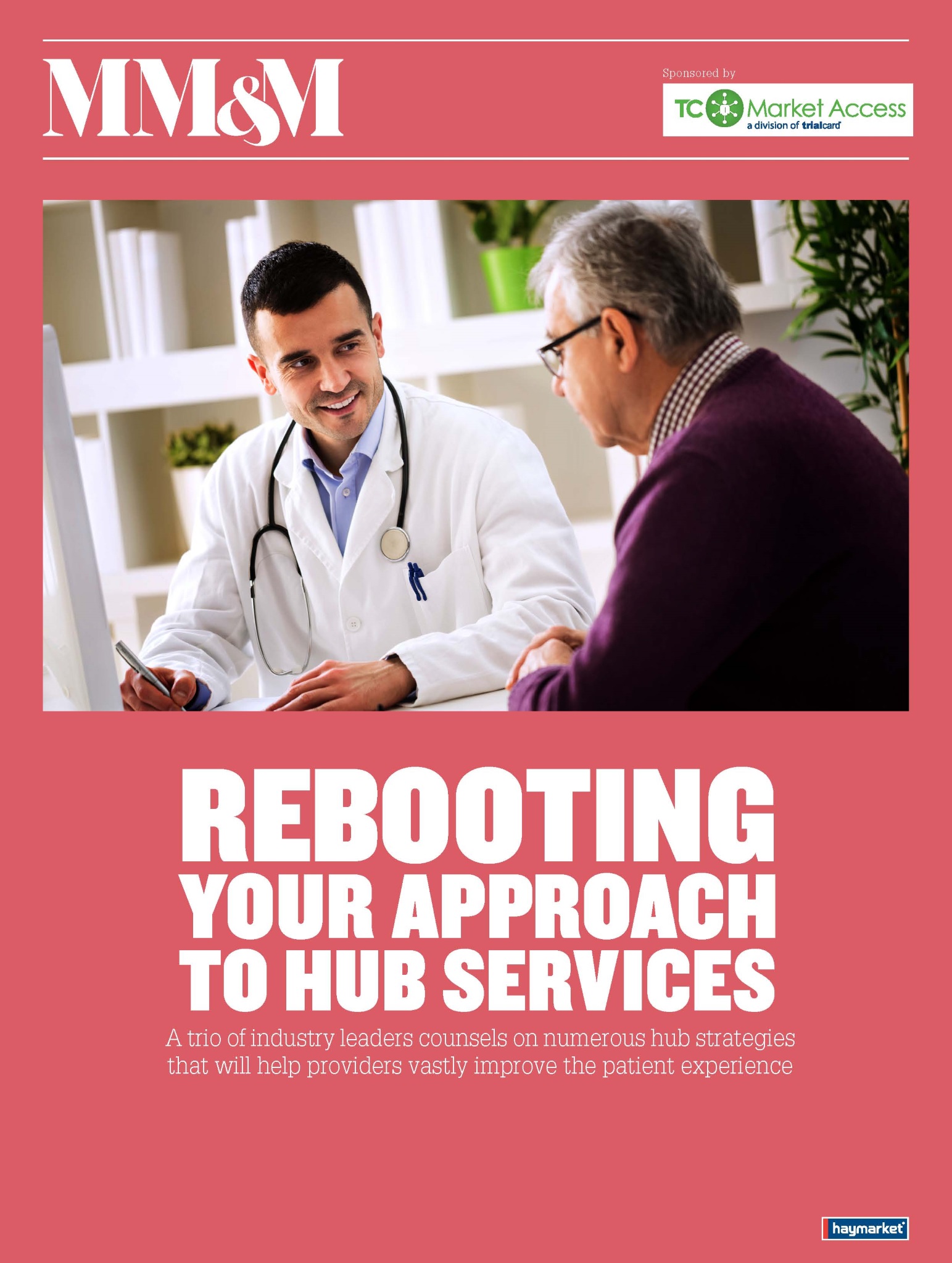 REBOOTING YOUR APPROACH TO HUB SERVICES
A trio of industry leaders counsels on numerous hub strategies that will help providers vastly improve the patient experience.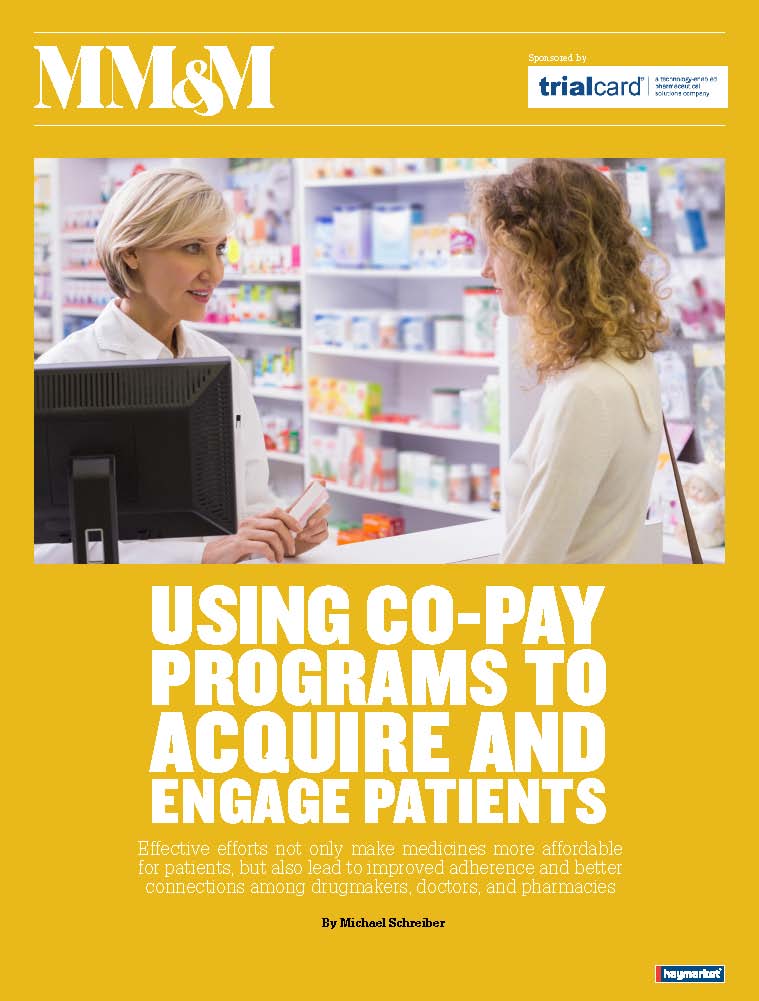 USING CO-PAY PROGRAMS TO ACQUIRE AND ENGAGE PATIENTS
Effective efforts not only make medicines more affordable for patients, but also lead to improved adherence and better connections among drugmakers, doctors, and pharmacies.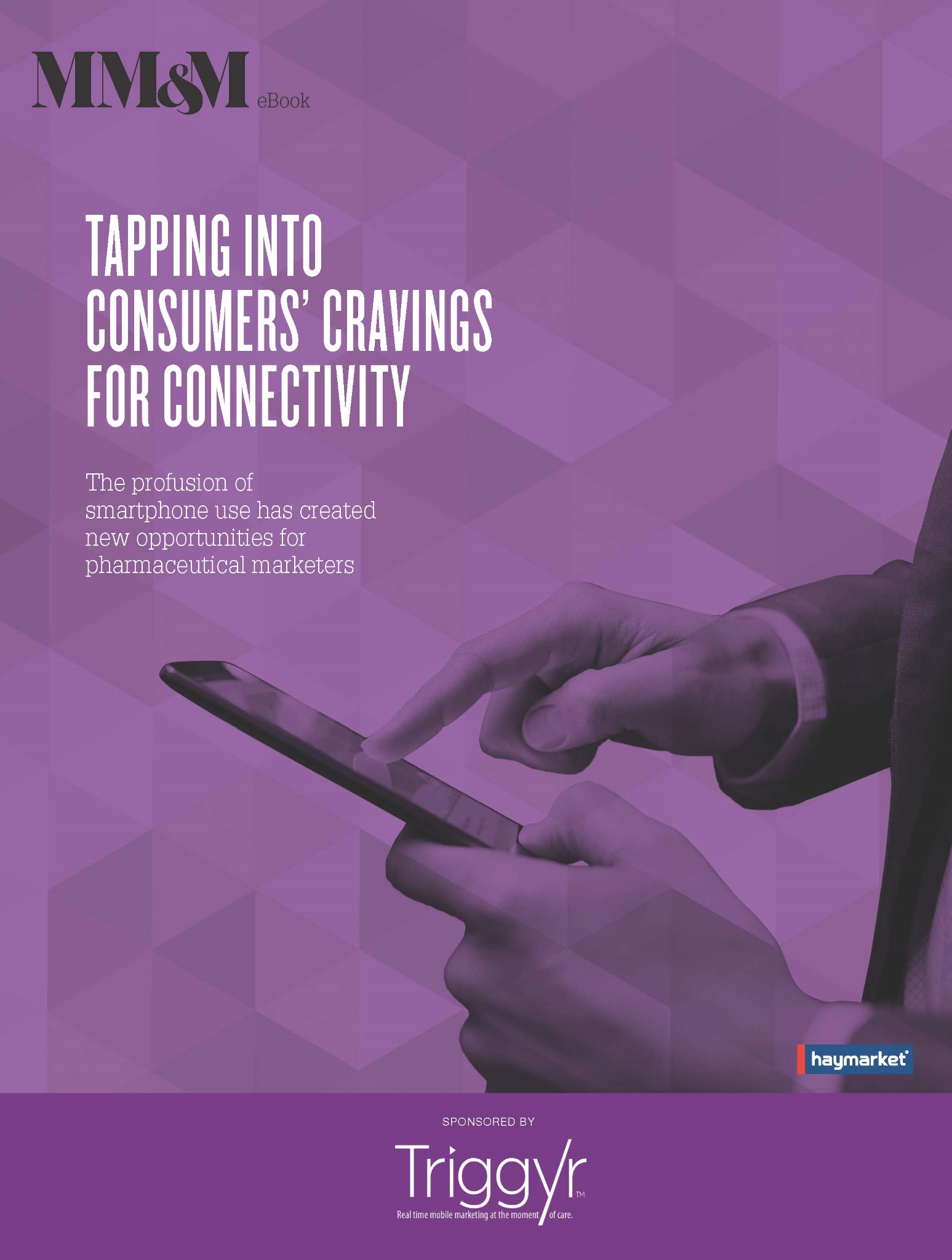 TAPPING INTO CONSUMERS' CRAVINGS FOR CONNECTIVITY
The profusion of smartphone use has created new opportunities for pharmaceutical marketers.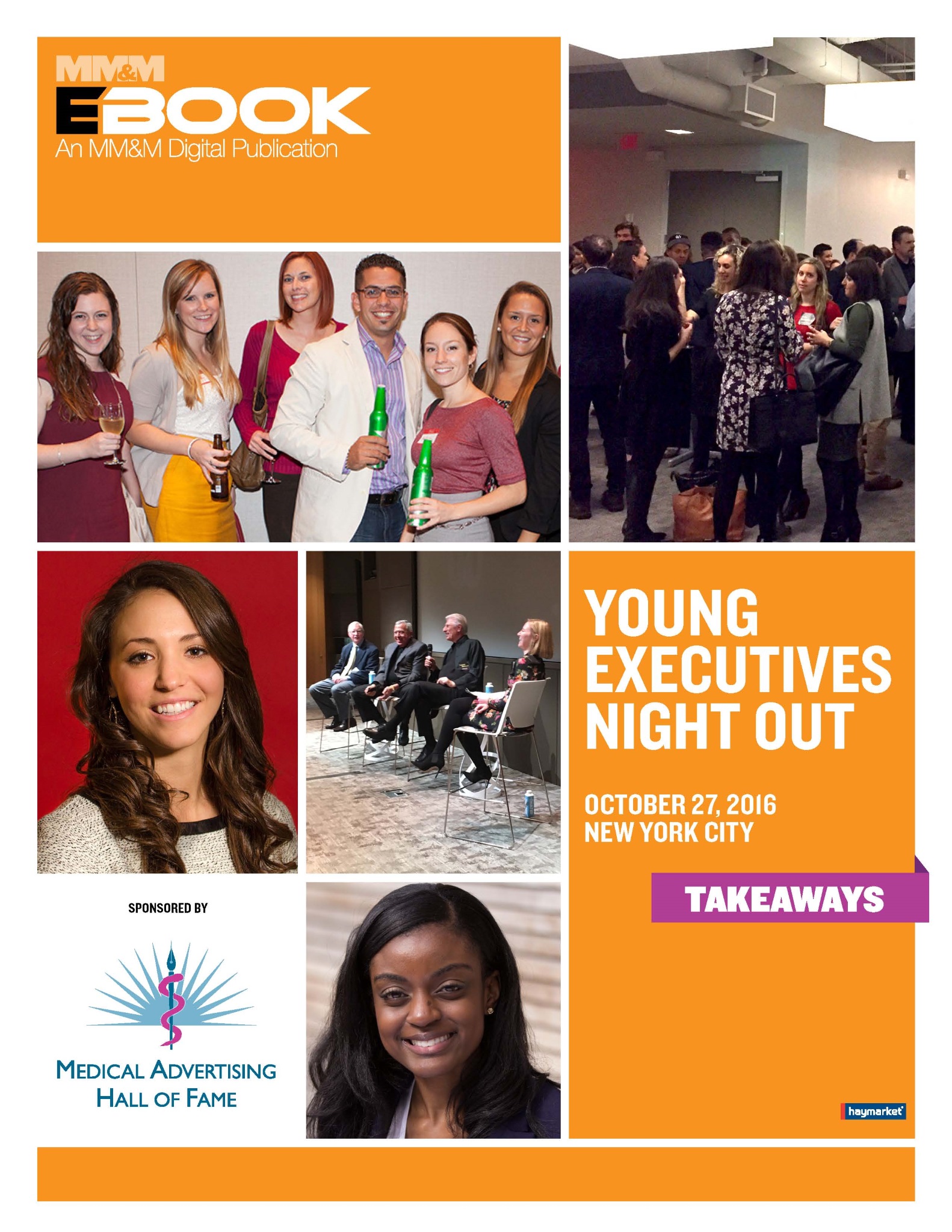 YOUNG EXECUTIVES NIGHT OUT
The group recently held a Young Executives Night Out in New York City, gathering about 100 young executives in the early years of their healthcare advertising careers for a night of networking, panel talk featuring three MAHF inductees, and educational sessions.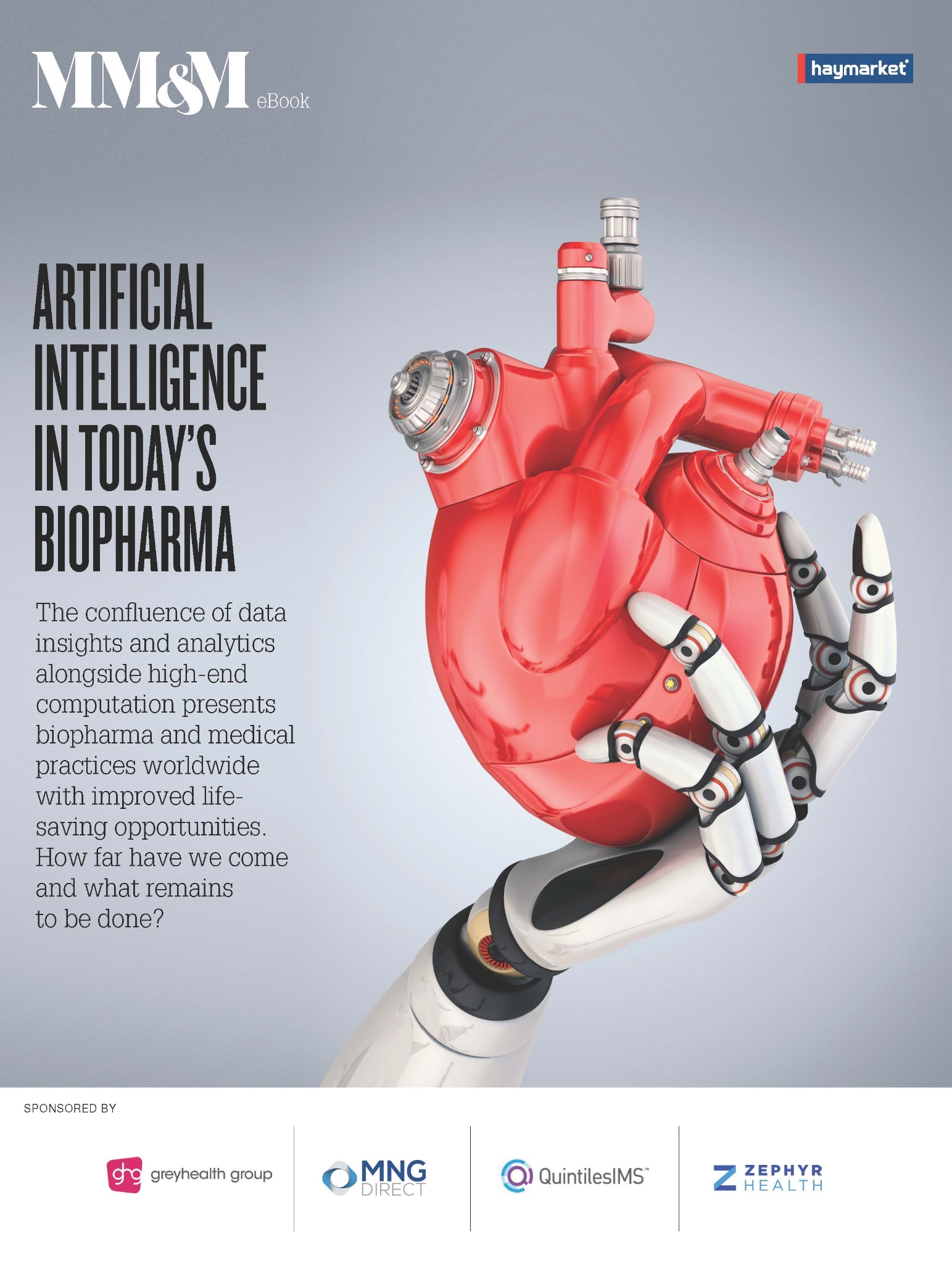 ARTIFICIAL INTELLIGENCE
AI found its way into biopharma because of need: Medicine has grown so profoundly complex that without supercomputers and machine learning, modern health practice would cease to exist as we have come to know it.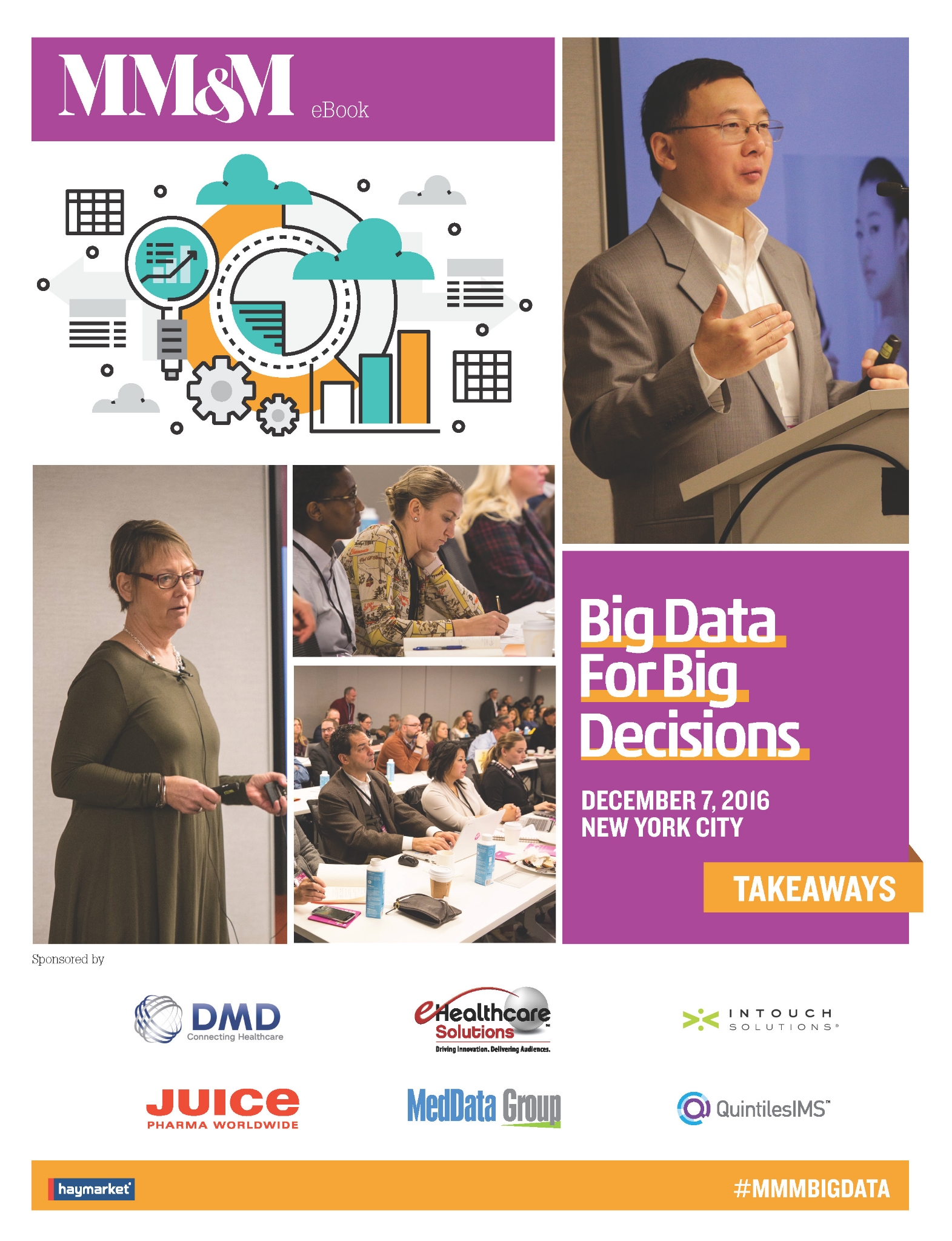 BIG DATA FOR BIG DECISIONS
This eBook contains all the takeaways from MM&M's half-day event on December 7th on big data and programmatic ad tech.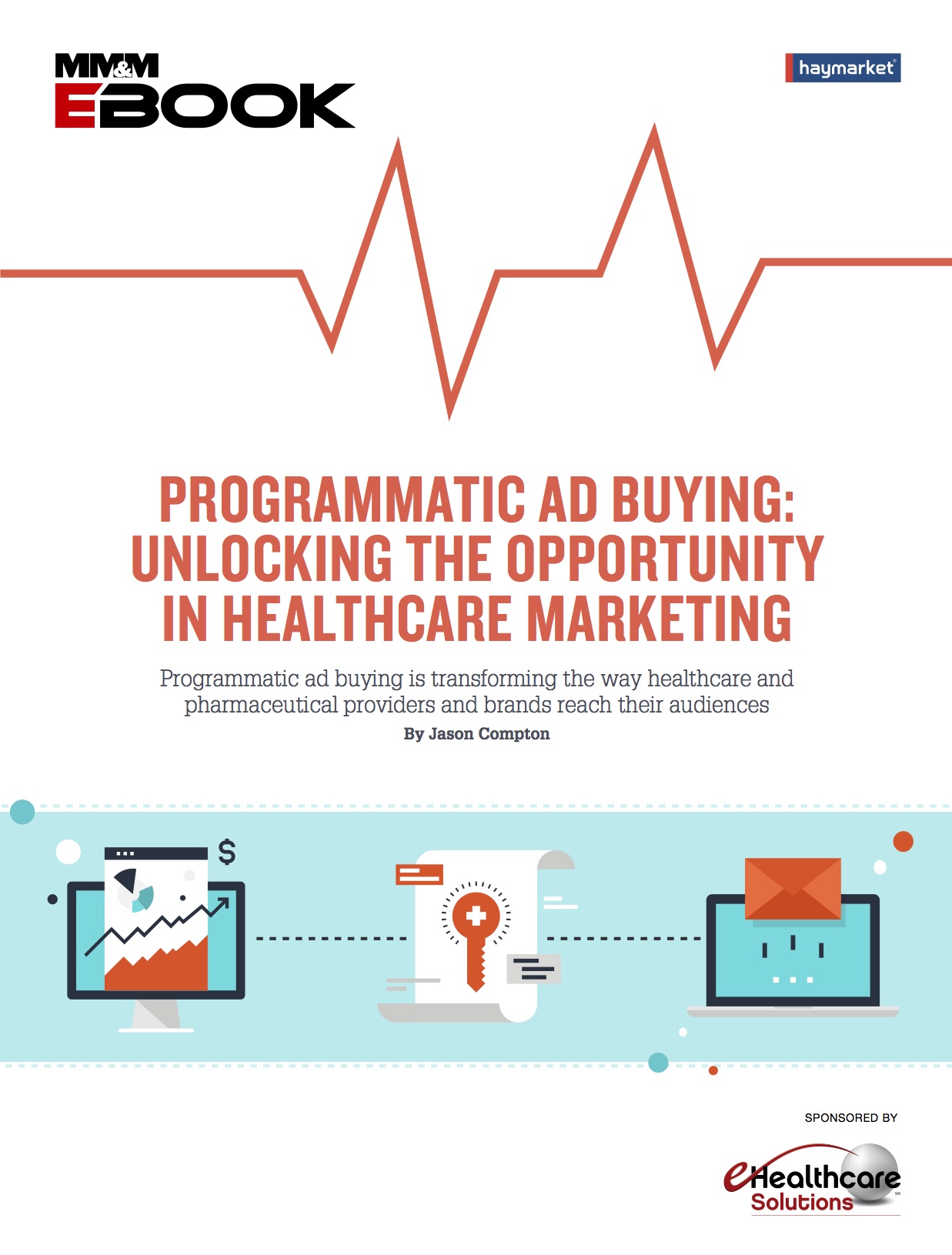 PROGRAMMATIC AD BUYING
Here you'll find the opportunities - and challenges - for healthcare marketers within the programmatic ad-buying arena.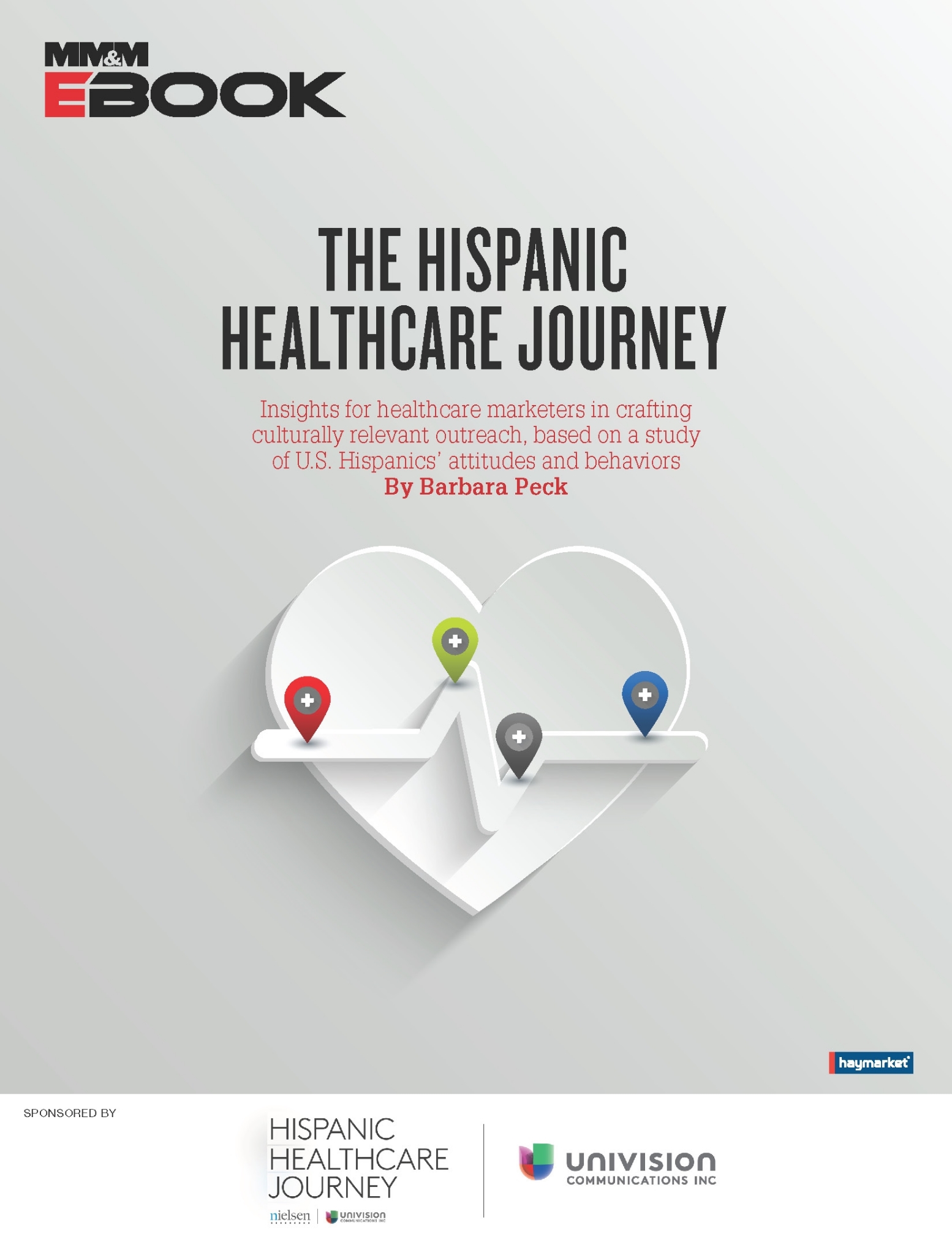 THE HISPANIC HEALTHCARE JOURNEY
Insights for healthcare marketers in crafting culturally relevant outreach based on a study of U.S. Hispanics' attitudes and behaviors.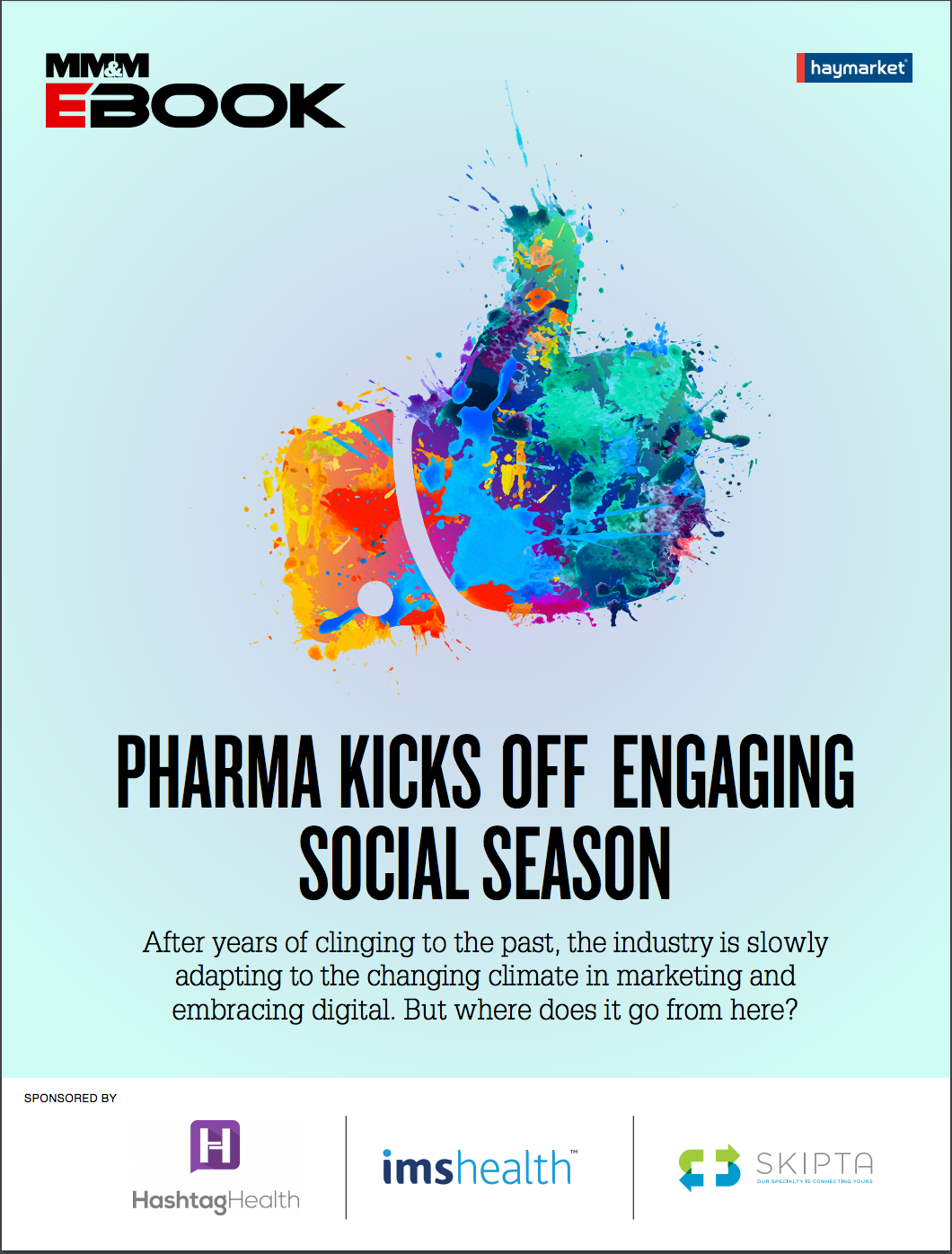 PHARMA KICKS OFF ENGAGING SOCIAL SEASON
Patients and HCPs alike aren't waiting for pharma to engage with them on social media. They're barging into drug-related online spaces and convening in medical forums, with or without industry's consent.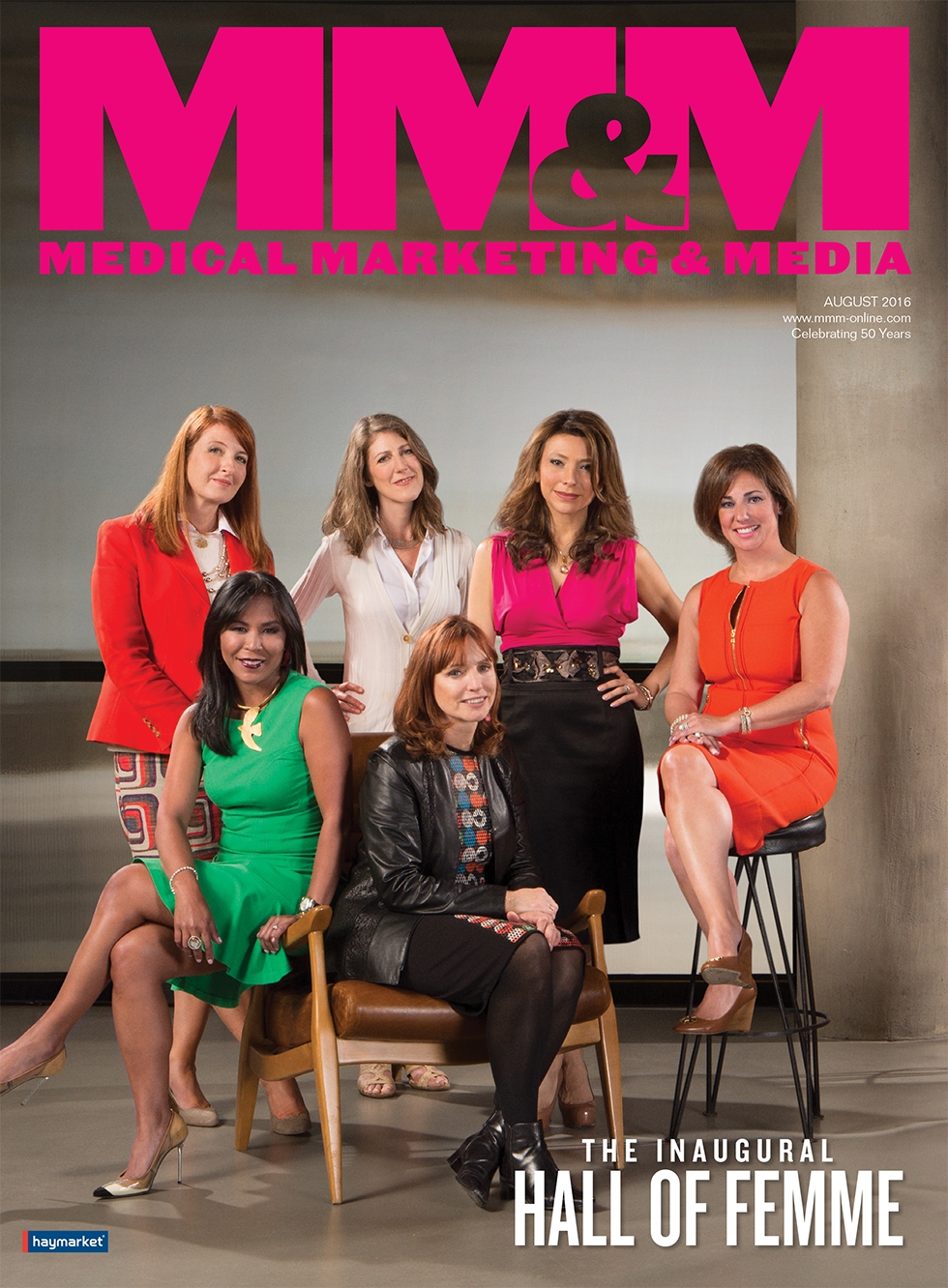 MM&M 2016 HALL OF FEMME
This year's inaugural event honored and recognized female leaders who have bridged gender gaps in agencies, biopharma and medtech; pioneered OTC, DTC, and HCP promotion; and blazed a trail for other women to move up the career ladder.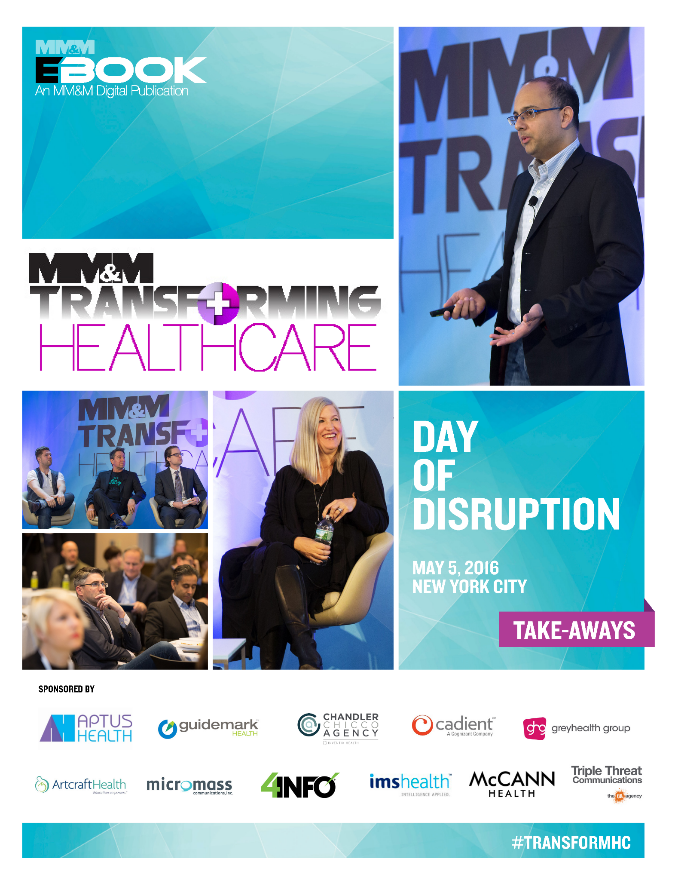 MM&M TRANSFORMING HEALTHCARE 2016
MM&M's second Transforming Healthcare conference built on the material covered during the inaugural one, further exploring the convergence of the worlds of technology and healthcare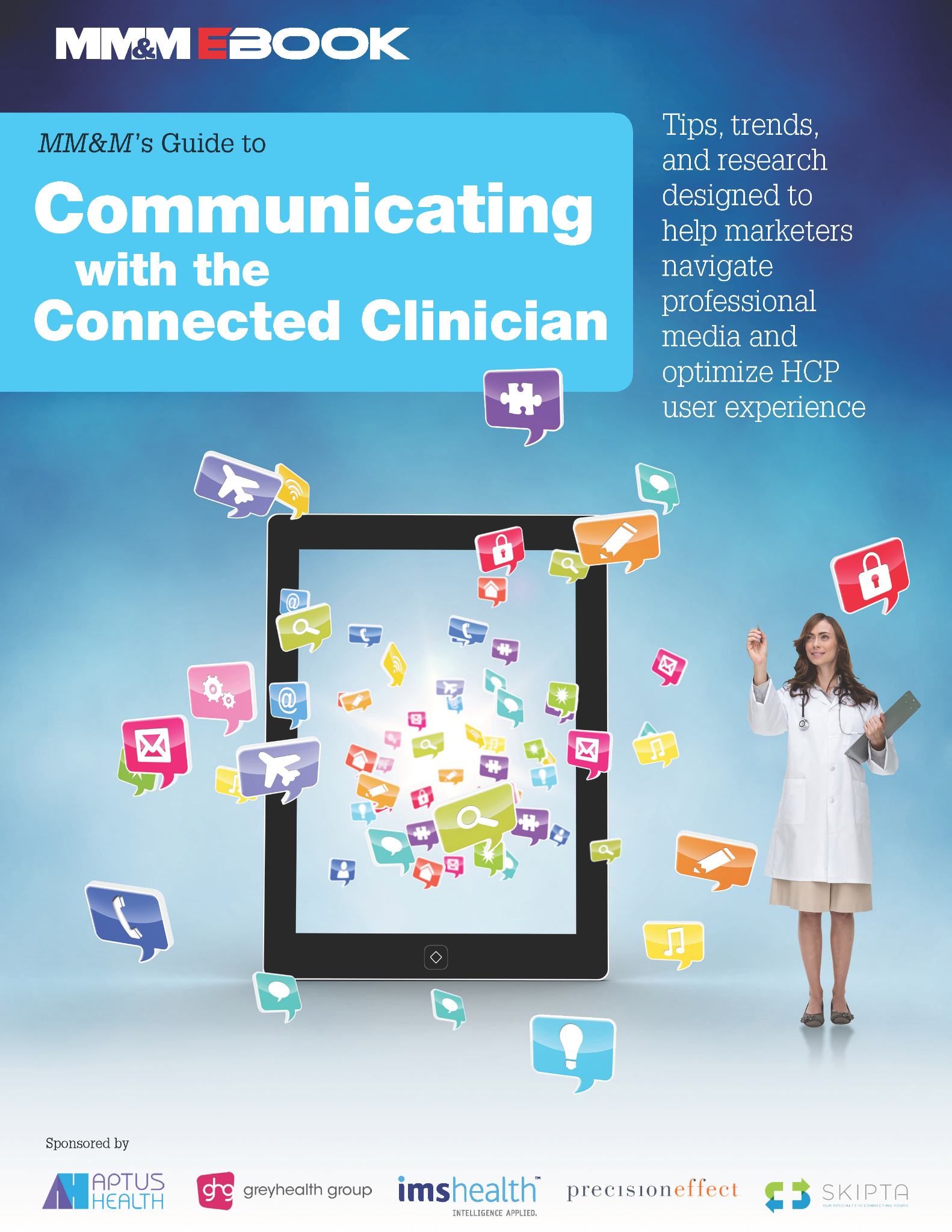 COMMUNICATING WITH THE CONNECTED CLINICIAN
The heady mix of changes flipping healthcare on its head is also redrawing the coordinates on pharma's professional engagement map.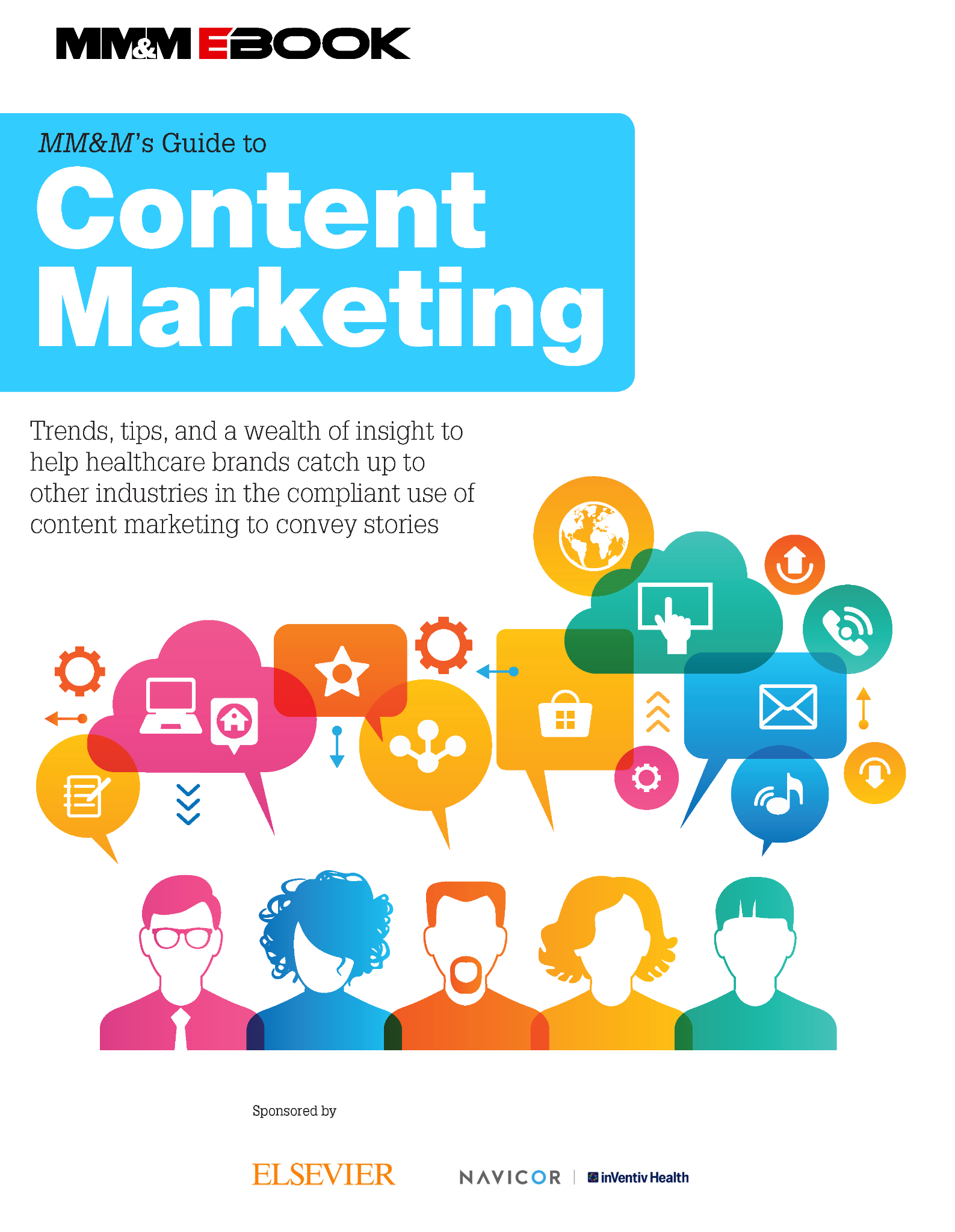 MM&M'S GUIDE TO CONTENT MARKETING
Content marketing's use has only increased, and while most consumer-facing brands are using it to engage with people on many different levels, some of the healthcare's biggest players are still lagging behind.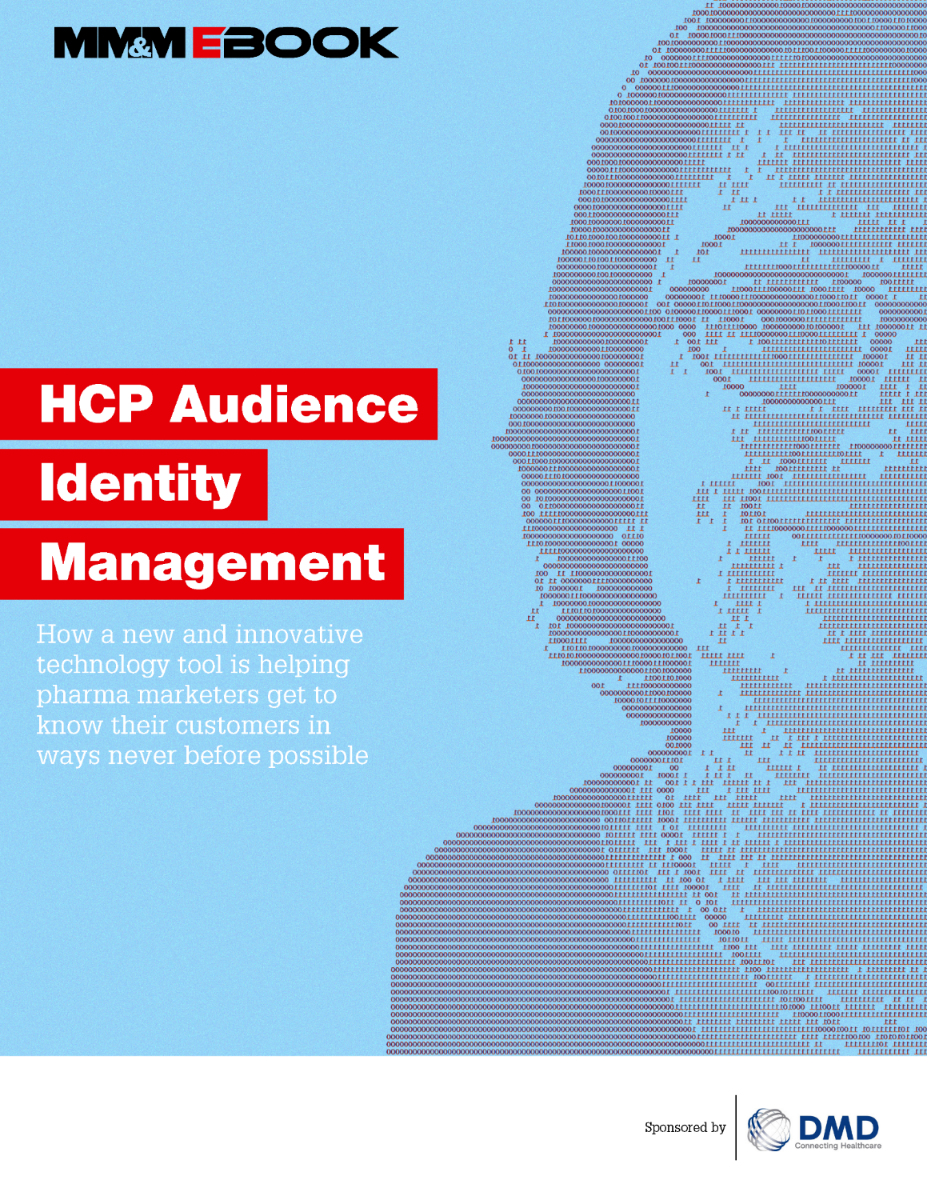 HCP AUDIENCE IDENTITY MANAGEMENT
This e-book explores the challenges faced when identifying HCPs and how new and innovative technology tools promise to change the game.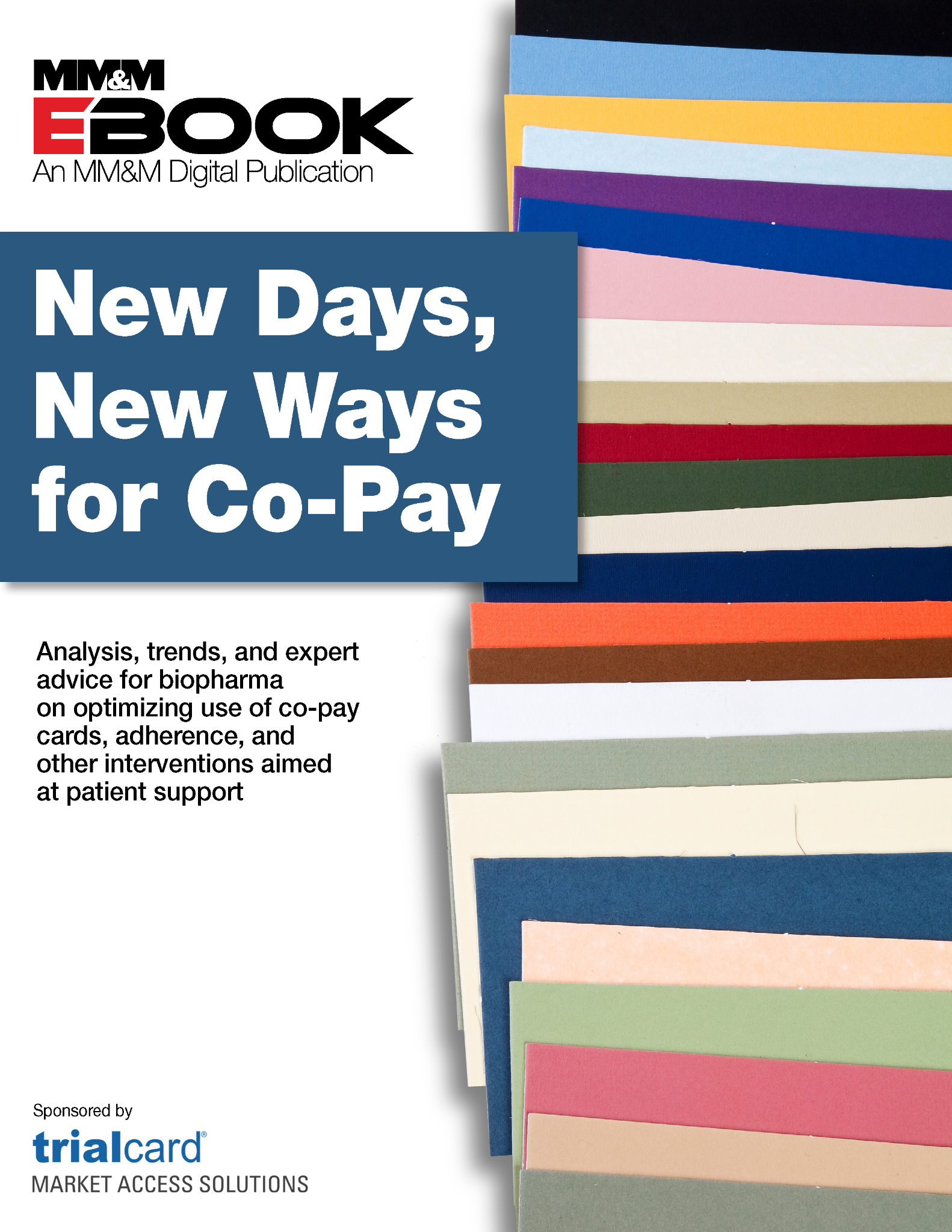 NEW DAYS, NEW WAYS FOR CO-PAY
In this e-book, you'll learn how marketing teams can move beyond simply securing brand loyalty through co-pay cards.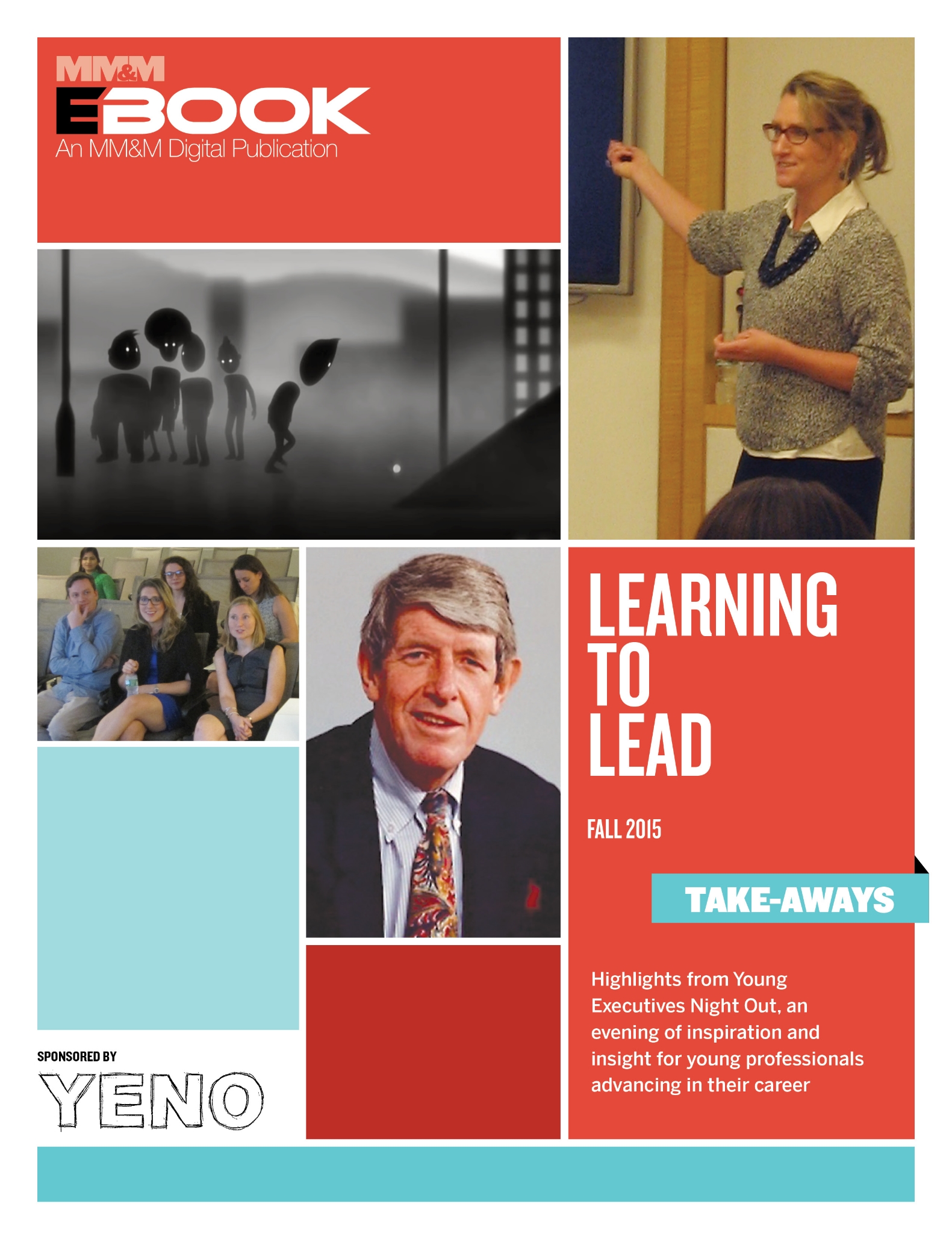 LEARNING TO LEAD
In an effort to engage, educate and cultivate these future leaders, the MAHF recently held a Young Executives Night out in New York City, gathering about 165 young execs in the early years of their pharmaceutical advertising careers for a night of networking, learning sessions and a panel discussion featuring three MAHF Hall of Fame inductees.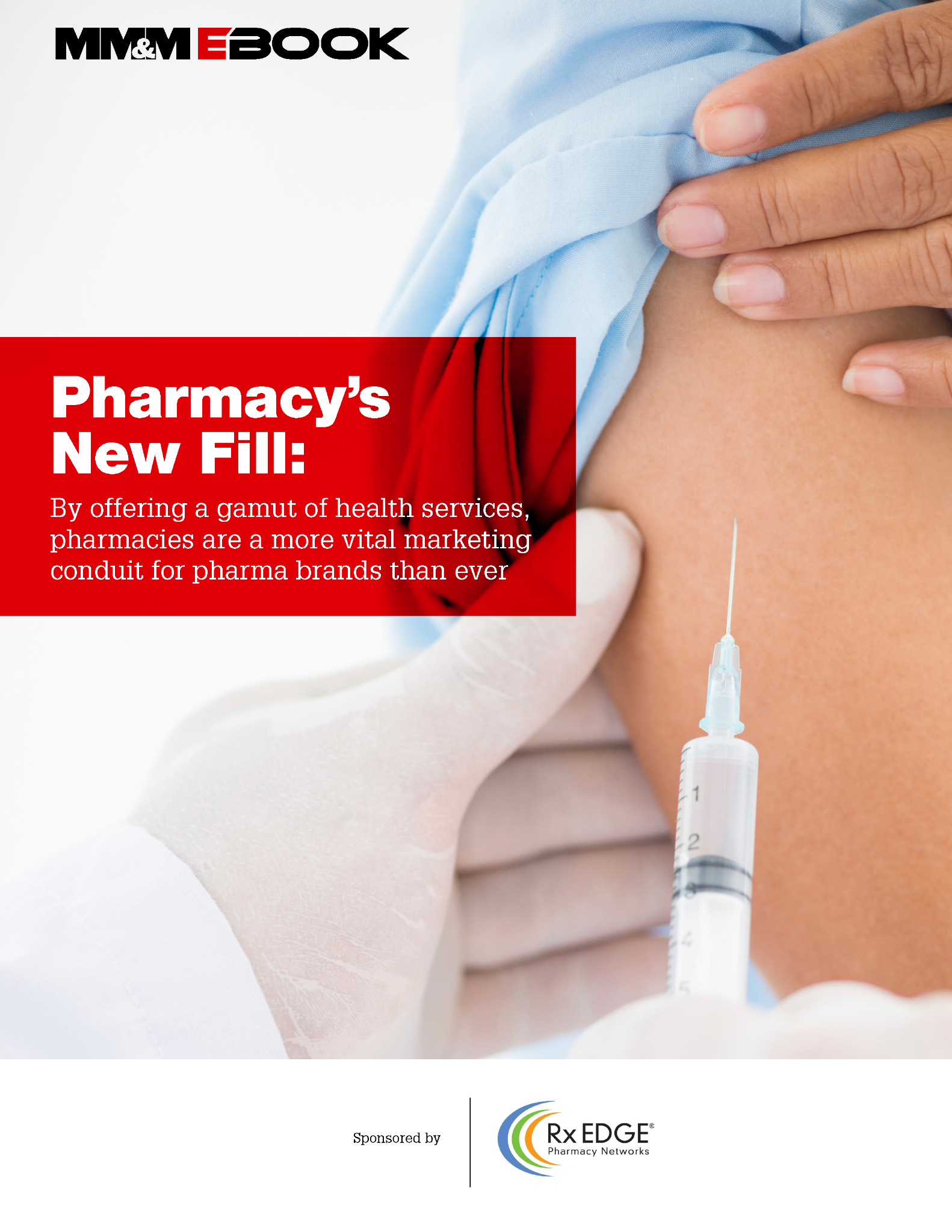 PHARMACY'S NEW FILL
By offering a gamut of health services, pharmacies are a more vital marketing conduit for pharma brands than ever.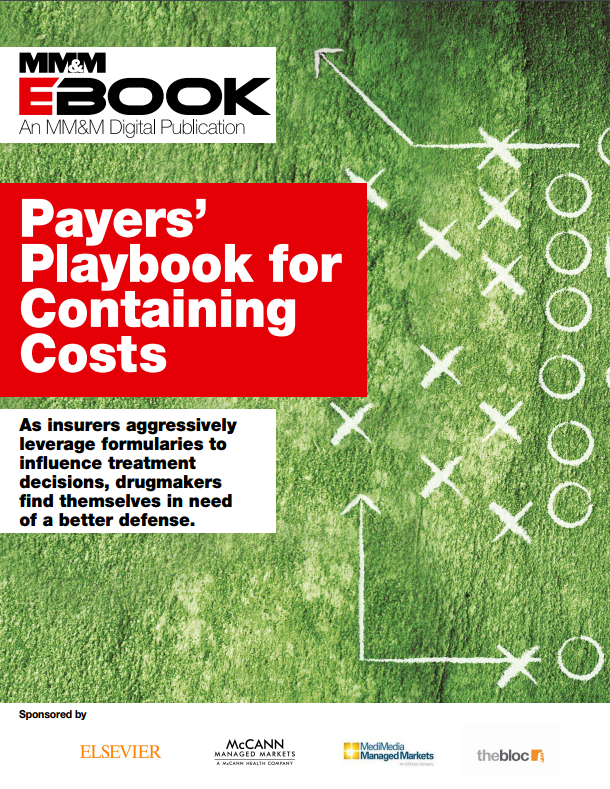 PAYERS' PLAYBOOK FOR CONTAINING COSTS
As payers aggressively leverage formularies to influence treatment decisions, drugmakers find themselves in need of a better defense.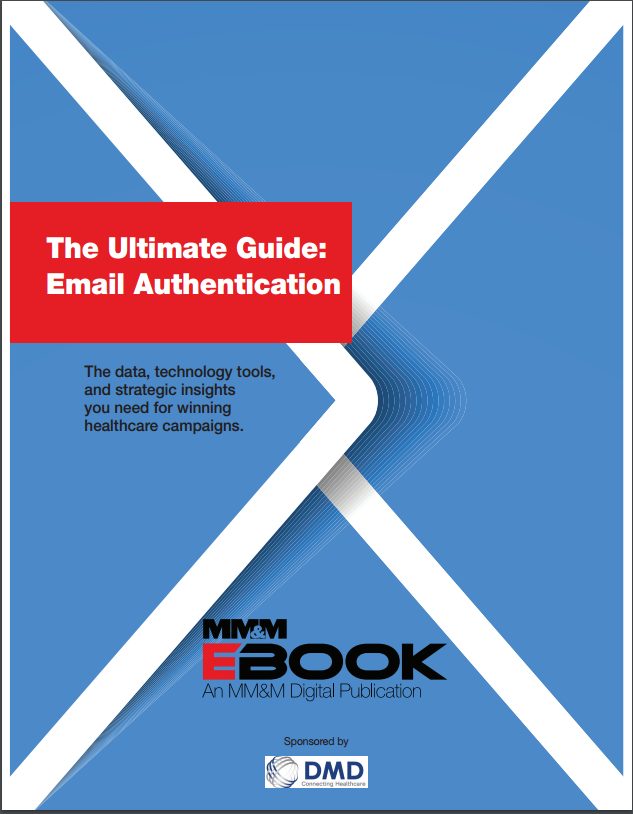 THE ULTIMATE GUIDE TO EMAIL AUTHENTICATION
This e-book explores the best practices and innovative tools needed to reap the greatest value possible from carefully crafted, highly personalized email marketing campaigns.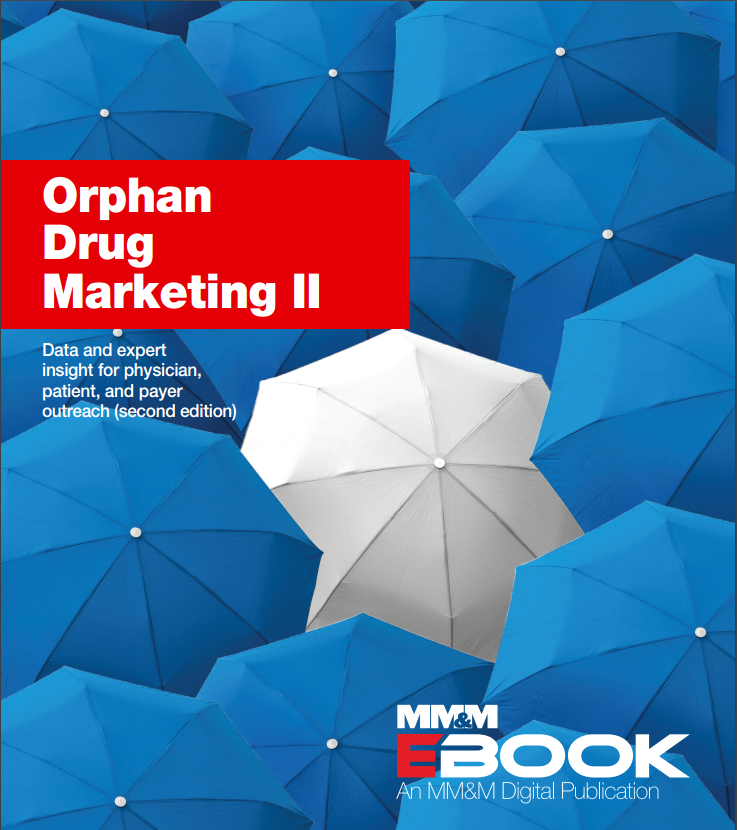 ORPHAN DRUG MARKETING II
Data and expert insight for physician, patient, and payer outreach (second edition)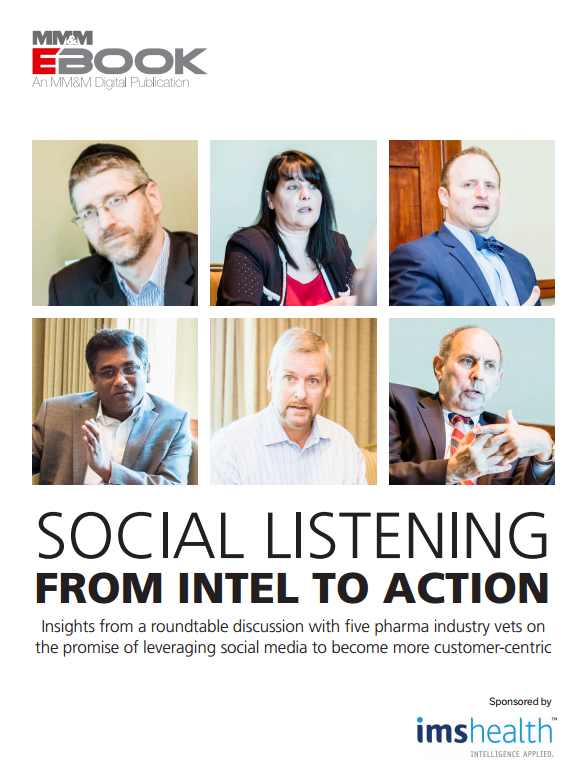 SOCIAL LISTENING IN PHARMA
"Social Listening in Pharma: Moving from Intel to Action," synthesizes the most salient points from a frank discussion, moderated by Marc Iskowitz, with five experts from the brand, marketing research, media and regulatory areas.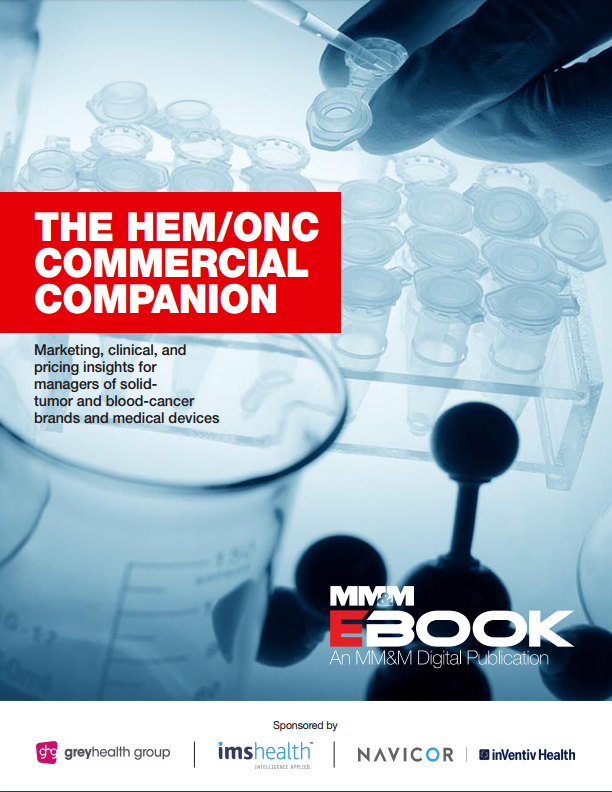 THE HEM/ONC COMMERCIAL COMPANION
Oncology is bracing for a paradigm shift as a crowd of innovative and highly effective anticancer agents flood the market. Immunotherapies, in particular, have sparked huge interest and are achieving striking results. This e-book takes a closer look at the drug pricing discussion, and delves into the impact of marketing, technology, product messaging and reimbursement insights for solid tumor and blood-cancer brands and medical devices.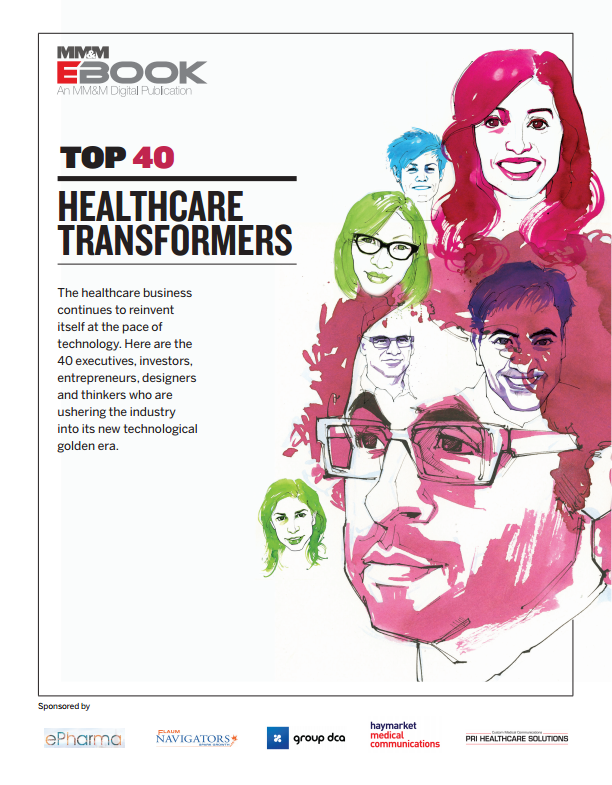 MM&M'S 2016 HEALTHCARE TRANSFORMERS
The healthcare business continues to reinvent itself at the pace of technology. Here are the 40 executives, investors, entrepreneurs, designers and thinkers who are ushering the industry into its new technological golden era.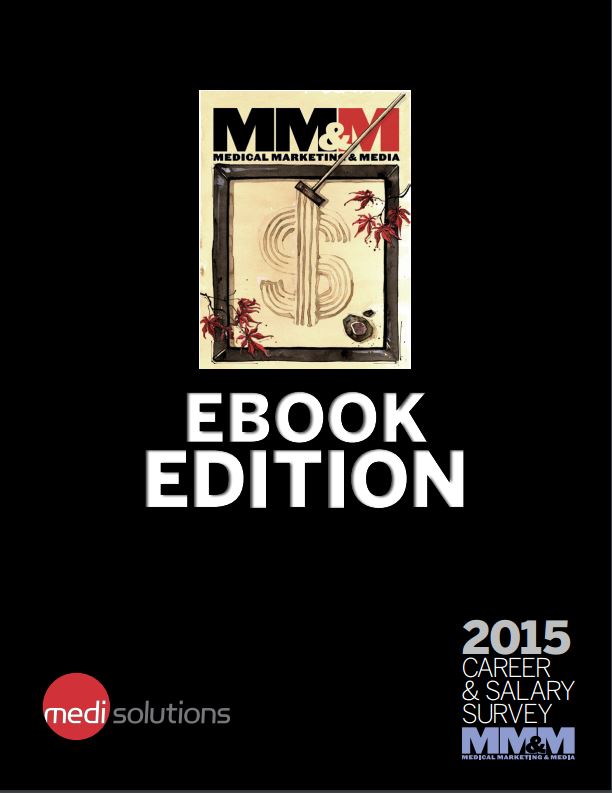 THE MM&M CAREER & SALARY SURVEY 2015: DOLLAR SIGNS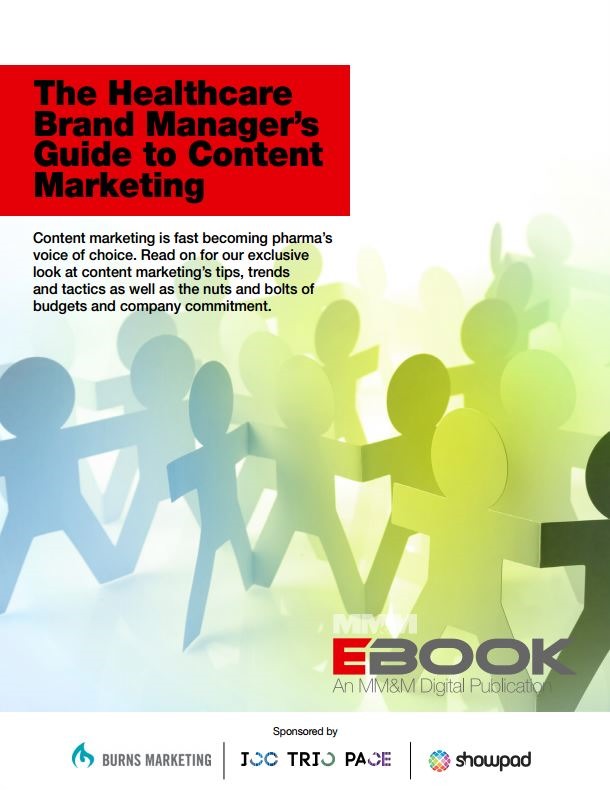 THE HEALTHCARE BRAND MANAGER'S GUIDE TO CONTENT MARKETING
Are pharma brands good at content? Are they doing enough to push past the barriers to smart, effective use of storytelling that can inspire meaningful interactions? To provide a closer look, MM&M presents this eBook, "The Healthcare Brand Manager's Guide to Content Marketing." It's designed to point you in the right direction. Click here to download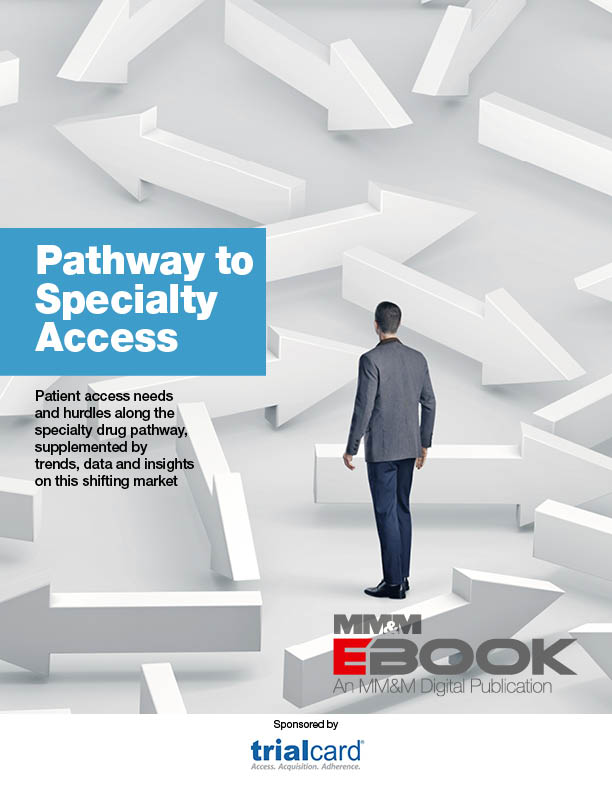 PATHWAY TO SPECIALTY ACCESS
Specialty medicines continue to be a hot category, one in which spending has surged behind products that treat medicine's most complex diseases. This eBook lays out the needs and hurdles along the specialty drug pathway, explaining how stakeholders are working to get meds into patients' hands and ease their experience. Click here to download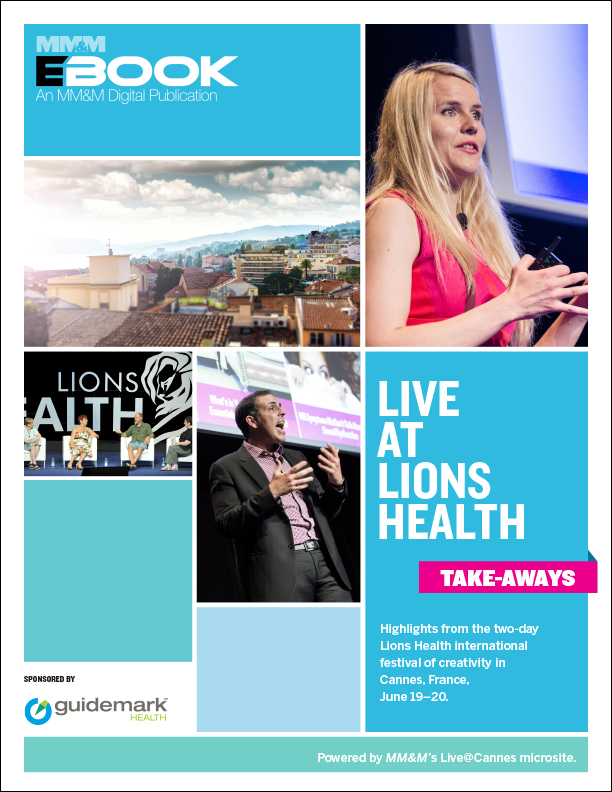 LIVE AT LIONS HEALTH
As US pharma continued its quest for a Grand Prix at the Lions Health international festival of creativity, MM&M went on location to Cannes, France. Missed our coverage from June? Now, we're giving you an opportunity to catch up on some of what you missed. Download our e-book on the two-day festival, recapping the event, rounding up the best of the speakers, offering perspective and listing all of the winners. Click here to download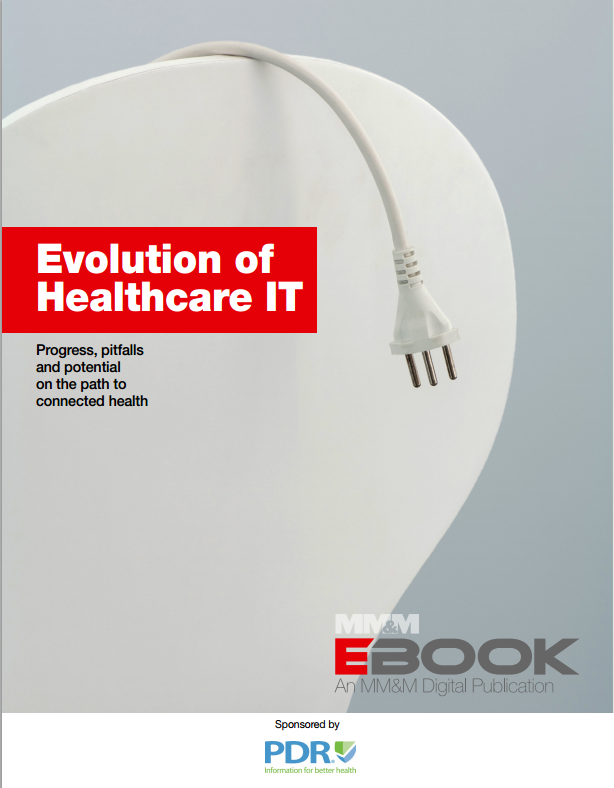 EVOLUTION OF HEALTHCARE IT
Investment in healthcare IT stands at an all-time high. The government has spent billions to promote EHR adoption. Yet the physician wish list is a mile long, while hospitals and patients are not where they need to be. To peel back the layers of what we've all been waiting for in the Great Data Capture of the 21st Century, and to review the changes enabling the healthcare data ecosystem to coexist, MM&M presents this e-Book. Click here for access.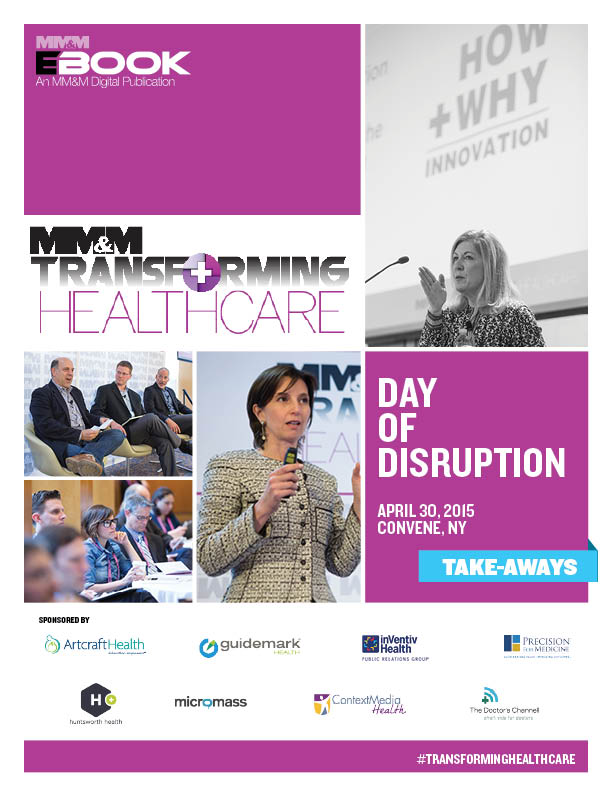 TRANSFORMING HEALTHCARE
What does going "beyond the pill" actually mean? At MM&M's recent inaugural spring conference, audience members heard from real-world companies that are managing the organizational, technological, and promotional challenges inherent in this transition, such as partnering with health neophytes, harnessing technologies that allow deeper engagement with patients, and adopting a new commercial mindset to serve, not sell. Download here for access.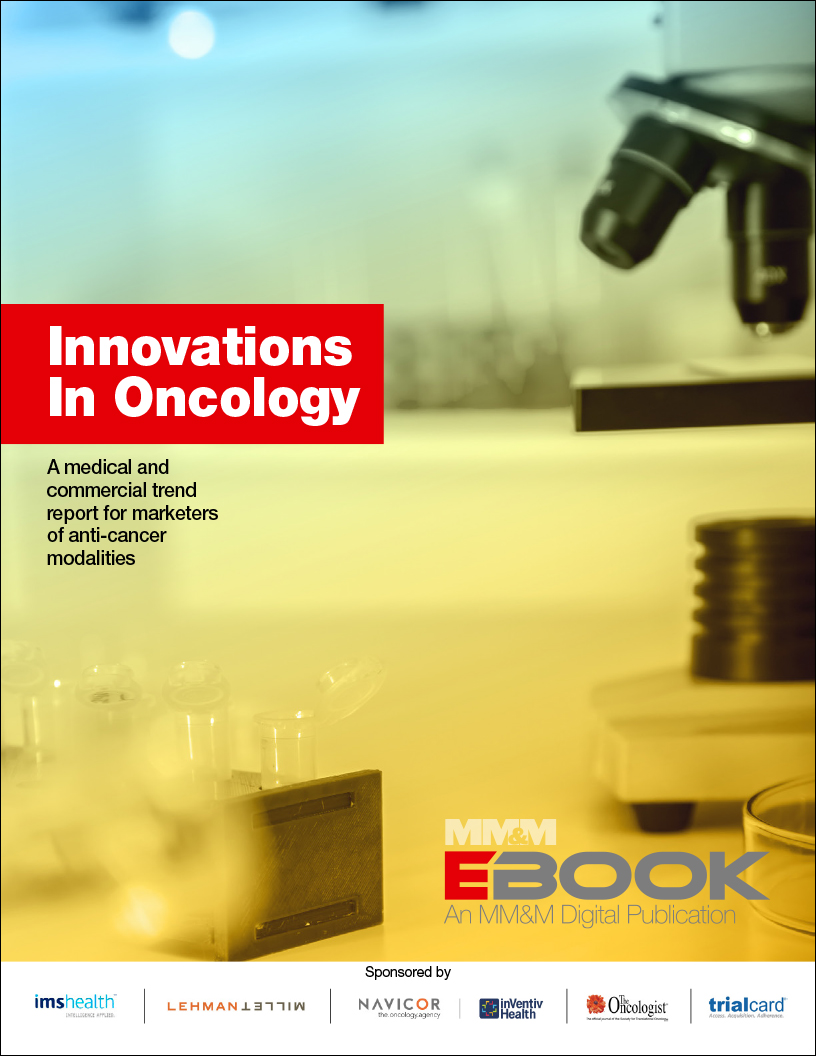 INNOVATIONS IN ONCOLOGY
A wave of more effective anti-cancer drugs has set the oncology world on fire with enthusiasm. While many hail this as a new era, an equally vocal faction questions the money spent for the value gained. This medical and commercial trend report for marketers of anti-cancer modalities touches on many of the latest shifts that have expedited product launches and otherwise impacted promotion and reimbursement of these drugs. Click here for access.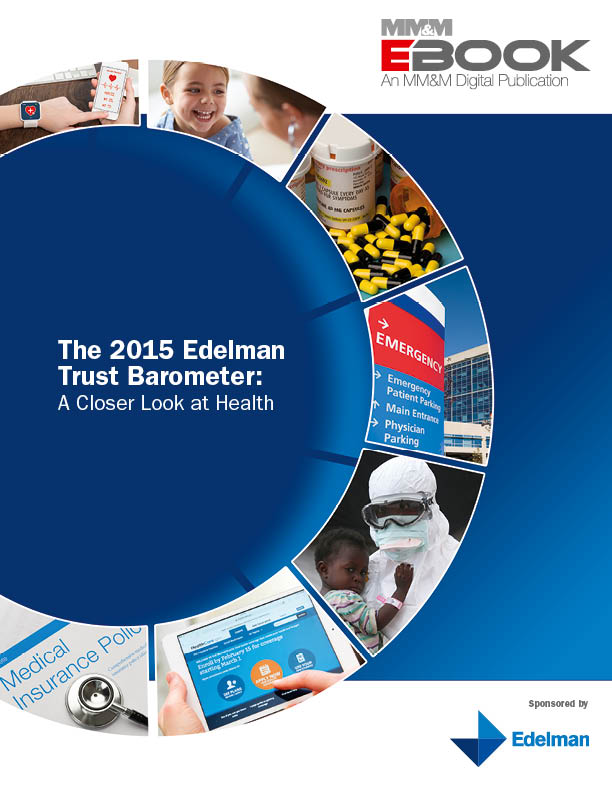 THE 2015 EDELMAN TRUST BAROMETER
Pharma continues to struggle with its image. Exhibit A is the public debate around the price of, and access to, new and innovative meds. As countless transformative technologies hit market, has industry done enough to anchor its permission to innovate? To provide a closer look at trends affecting trust over the past year, MM&M presents this e-book, "The 2015 Edelman Trust Barometer." Click here for access.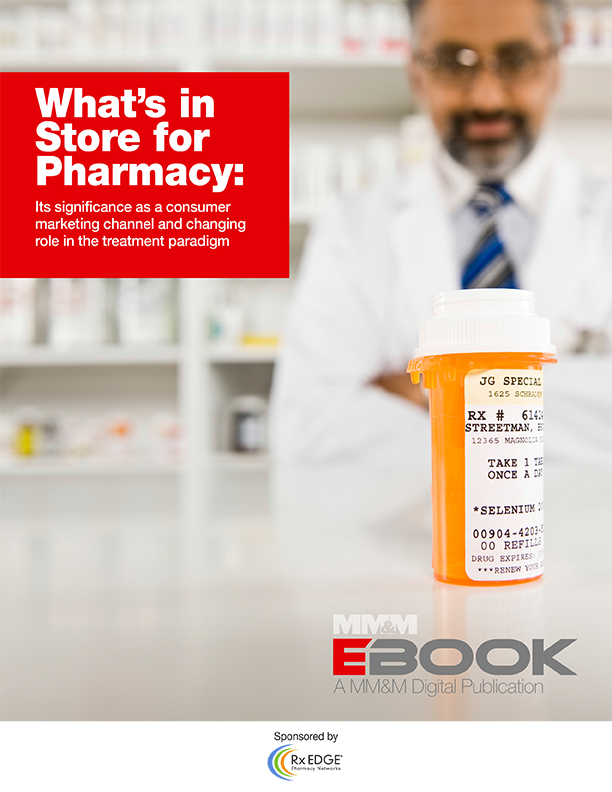 WHAT'S IN STORE FOR PHARMACY
Pull up a chair, take a seat and watch as pharmacies in the US remake themselves into health companies. As the fundamentals of care change in the wake of reform, retail shops are not passively cheering from the sidelines. They're expanding services, becoming strategic players in patient education and compliance. Infused with data, trends and analysis, this eBook explains drugstores' significance as a consumer marketing channel and changing role in the treatment paradigm. Click here for access.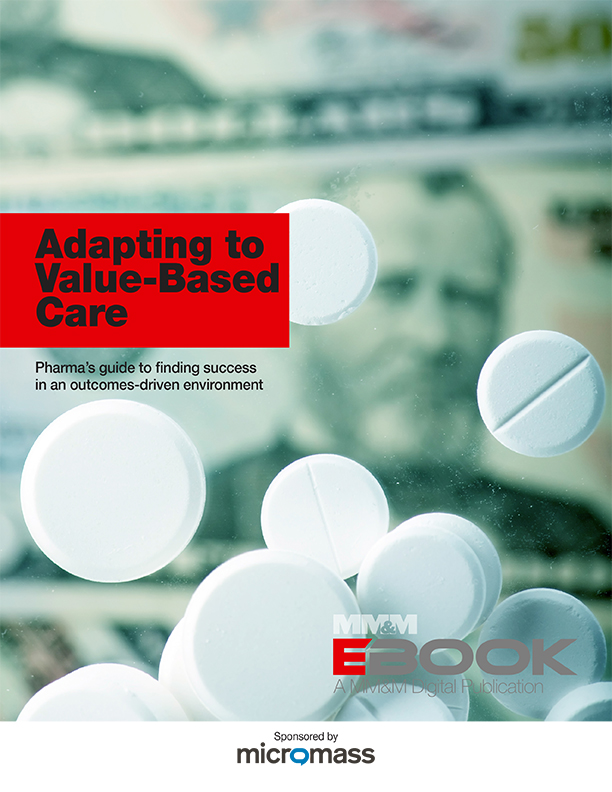 VALUE-BASED CARE
Since the launch of the Affordable Care Act, change has accelerated in the US healthcare industry, and it's reverberating among providers, payers, patients and manufacturers. As traditional routes to the customer are fast eroding, suppliers' role is no longer just about selling pills, biologics or devices. Value-based care has become a rallying cry for its potential to address all key stakeholders. This e-book offers trends, data, tips, and insight to help industry develop value-added solutions. Click here for access.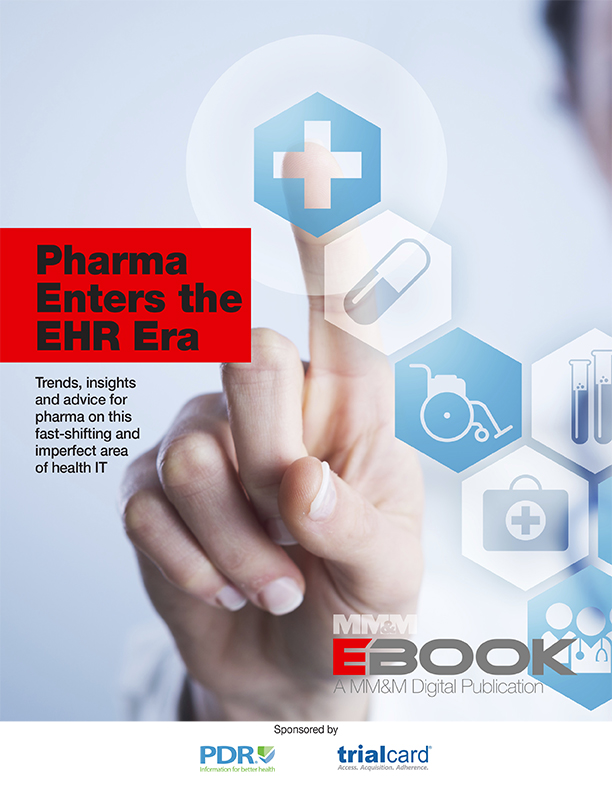 PHARMA ENTERS THE EHR ERA
Industry is on the cusp of a transformation. Electronic health records and health technology represent the next big wave in marketing. Managing the transition from traditional marketing to point-of-care opportunities is definitely not without its challenges, yet as data rolls in, pharma sees that steady progress is being made. Interoperability seems to offer the greatest rewards. This eBook offers marketers a guide to the landscape featuring trends, insights and advice. Click here to access.

LEADERSHIP EXCHANGE UNCUT: SOLVING THE RX ADHERENCE PUZZLE
Does a health psychology approach hold the key to Rx adherence? In MM&M's latest Leadership Exchange Uncut eBook, industry stakeholders from the payer, provider, academic and pharma realms explore the "why" behind medicine taking. Access here.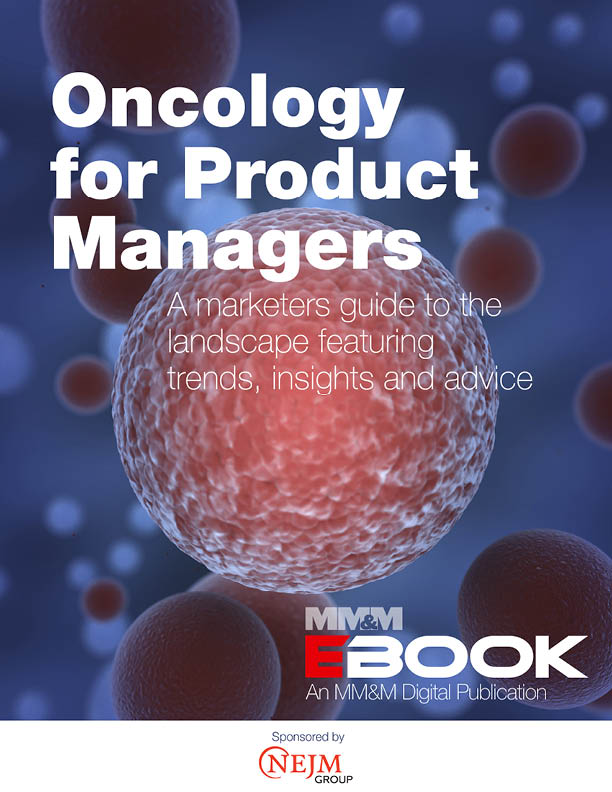 ONCOLOGY
Emerging treatment approaches like immunotherapy make this an unprecedented era in oncology. As treatment offerings evolve, so must promotion. This eBook offers commercial teams a guide to the landscape featuring trends, insights and advice. Click here for access.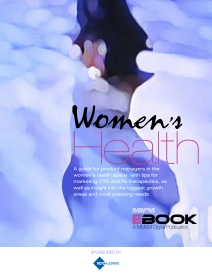 WOMEN'S HEALTH
The Women's Health landscape is ripe with opportunity for pharma marketers. This seven-page eBook offers product managers a guide to capitalizing on the trends, growth areas and unmet needs. Includes alternative channels to engage OB/GYNs and oncologists, and plenty of tips. Click here to access it.

PATIENT ACCESS

Patient access to pharmaceuticals is a tale of two worlds—affordability has improved for the majority, while the minority is hampered by cost, distribution and red tape. To provide marketers with a well-rounded perspective, MM&M presents this e-book chock full of key insights. Click here to access it.

LEADERSHIP EXCHANGE UNCUT: THE AGENCY-CLIENT RELATIONSHIP
James Chase, MM&M's Editor-In-Chief, chairs a candid discussion with six seasoned execs in "The Agency-Client Relationship," our first Leadership Exchange Uncut eBook. Click here to get the inside scoop on the challenges and opportunities of the agency-client relationship

ONCOLOGY MARKETING

The MM&M eBook "Oncology Marketing" is designed to serve as a companion for those in the business of communicating cancer products to all three stakeholders. It's packed with analysis, advice, insights and commentary to help navigate the terrain. Click here to access it.

MED-TECH MARKETING
Personalized medicine. A more cost-conscious payer. Accountable care. To help you understand how these trends impact marketing in the device and diagnostic sector, MM&M is presenting this eBook, "Med-Tech Marketing," stacked with analysis, advice, insights and commentary. Click here to access it.

ORPHAN DRUG MARKETING
Click here for trends, data, insights, tips and commentary for communicating about neglected diseases to healthcare stakeholders