August 27, 2012
People Moves: September 2012
MANUFACTURER
Pfizer has announced that its general counsel, Amy Schulman (pictured below), will now be overseeing the company's consumer health-care business. Schulman replaces Cavan Redmond, who was named the new chief executive of WebMD in June.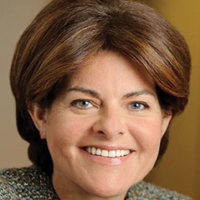 Merck has named Steve Cragle to the position of VP and head of global media relations. Cragle replaces David Caouette, who is now executive director and head of global media relations at Amgen.
Medgenics announced the appointment of Marvin Garovoy, MD, as chief medical officer. Dr. Garovoy is a transplant nephrologist, biotechnology executive and former university professor with experience in all stages of clinical development.
Dynavax announced the appointment of Christine Larson to the position of vice president and chief financial officer, a newly created position. Larson brings nearly 25 years of experience as a financial professional to the the position, including a background in corporate finance and investment banking.
Sophiris Bio has announced the appointment of Randall E. Woods as chief executive officer. Mr. Woods brings 40 years of experience to Sophiris, including past roles as CEO at both Sequel Pharmaceuticals, NovaCardia and Corvas International. Woods takes the helm as Sophiris prepares to initiate a pivotal Phase III trial for its lead compound, PRX302, a treatment for benign prostatic hyperplasia.
AGENCY
AbelsonTaylor has hired Scott Bernover as director of digital sales and has promoted Ben Murphy to the position of associate director of technology. Bernover, a professional who has 13 years of experience in the pharmaceutical field, has worked in both sales and technology. In his new position, he will be spearheading the agency's sales efforts around the agency's iPad detailing application, and will report to Tim Lewis, AbelsonTaylor's director of interactive/RM strategy. Previously manager of platform development, Murphy will oversee the back-end and platform teams, who will work side-by-side with client IT teams to assure the proper functioning of applications. He reports to Matt Collins, vice president, director of interactive technology. AbelsonTaylor has also hired Tony AdamsChris Mauck and Jeff Borders, all to the position of senior interactive developer. Adams joins AbelsonTaylor after two years as a freelancer, where he maintained osCommerce stores and websites for both brick and mortar and online retailers and B2B groups. In his new position, he will report to Orin Watson, manager of interactive development-back end. Mauck, previously an interactive developer, front-end, will be responsible for content integration and application development for iPad interactive sales aids across numerous brands. He reports to Scott Lutzow, associate director of interactive technology. Borders, who joined AbelsonTaylor in 2010 as an interactive developer, has been part of the front-end development team. The agency has also hired Bill Hyland,Tonya Waypa and Rachael Arons Gelman. Hyland brings five years of experience in healthcare marketing, both professional and consumer. In his new position, he will be working on products in the cardiovascular arena and reports to Kaye Kilgore, associate creative director. Waypa comes to the agency with five years of pharmaceutical copywriting experience. In her new position, she will be focusing on biologics and oncology, including chemotherapy for the treatment of leukemia. She reports to Brad Graetz, creative director. Arons Gelman brings experience across a wide range of therapeutic areas. In her new position, she will focus on a product for the treatment of GERD (gastroesophageal reflux disease), reporting to Rachel Lomasz, associate creative director for copy.
ZS Associates announced that Chris Wright has been elected by firm partners to the position of managing director. Wright joined ZS Associates in 1989 and has held several leadership roles at the firm. Most recently, he was a regional managing principal of North America and managing principal of the firm's global pharmaceuticals practice. During the last decade, he has also served in a number of executive management roles, including nine years on ZS's management advisory council. In 2010 Consulting magazine named him one of its Top 25 Consultants. ZS Associates also announced that former managing director Jaideep Bajaj has been elected chairman of the company's board of directors.
Wockhardt USA has promoted Andrew J. Watson (pictured below) to the position of associate vice president, sales and marketing. Watson joined Wockhardt in May 2008 as director of marketing, to lead the company's launch of their branded US pharmaceutical business, including the creation of a pediatric sales force. He has more than 18 years of experience in the pharmaceutical industry, and previously served as group product director at Reliant Pharmaceuticals until its sale in 2008.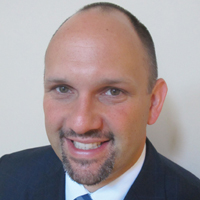 Bell, Falla and Associates, LLC is pleased to announce that ­Jeffrey Nelson has joined the firm as senior director. Prior to joining Bell, Falla and Associates, Jeff held positions as senior director at Adelphi Research and as associate vice president at GfK-Market Measures. His research experience spans the entire product life cycle, from early market opportunity assessment and forecasting to ATU and sales force effectiveness tracking for in-line products.
Cadient Group has hired Gabrielle Pastore to lead the agency's newly formed Commercial Innovation Group. She joins Cadient as vice president of commercial strategy and innovation, reporting to Will Reese, chief innovation officer. Pastore joins Cadient from AstraZeneca, where she built a 16-year management career spanning a broad range of responsibilities. Most recently, she served as global director of commercial innovation, leading enterprise-wide digital marketing initiatives in Japan. Prior to that, she was brand director for managed markets in the U.S., guiding major brands through key life cycle events and creating a large cross-functional team to address issues such as access and reimbursement.
ImpactRx, a Symphony Health Solutions company announced that Adi Asavaid has joined the company as senior vice president, solutions design and implementation. Mr. Asavaid will lead the design and development of innovative solutions fueled by the integration of the unique, foundational data assets of ImpactRx and Source Healthcare Analytics to deliver breakthrough insight to clients.
Qforma has announced the appointment of Douglas ­Thiede to Vice President, Business Development. Doug comes to Qforma from Gerson Lehrman Group. Prior to GLG, he spent several years leading teams in the medical device industry at ABS Med and Source Surgical, where he represented over 15 medical device manufacturers and was responsible for growth across multiple product lines. He was also a sales executive with Aventis Pharmaceuticals (now sanofi-aventis), in the respiratory and diabetes divisions. Doug is a regularly featured panelist at healthcare industry conferences.
Appature has announced the appointment of enterprise software and brand management veteran
Jigish Avalani
to the position of executive vice president, global marketing and alliances. In this role, Avalani will be responsible for global marketing, product management, strategic alliances and corporate development.
Scroll down to see the next article