December 01, 2013
At Work With: Sam Welch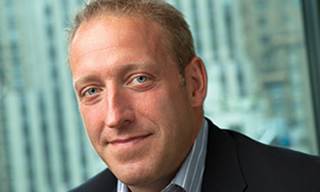 SAM WELCH
Global Group President, Publicis ­Healthcare Communications Group
What was your biggest break?
Landing my first manager job in college.
What's the best and/or worst part of your job?
Best and worst parts are the travel. Time zones and a schedule that takes me away from my family are tough, but I enjoy meeting my global counterparts and clients.
What's the view like from your office/work area?
From our office on Hudson St in New York City, I can see the river and the rest of TriBeCa.
How long is a typical meeting with clients?
30 minutes. We're focused on macro themes and solutions—very "to the point."
Where did you go to college? Did it help you prepare for your career?
I graduated from Hamilton College as an English major and Economics minor—it instilled in me the power of communication and the fundamentals of financials.
What was your greatest professional challenge?
Knowing what's key to continuing my growth.
Where will you be in five years?
Hopefully somewhere surrounded by my family.
Scroll down to see the next article