March 19, 2014
FDA delays Biogen Idec's long-acting MS drug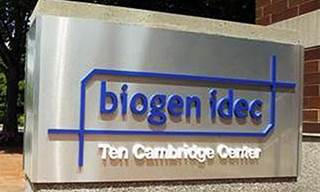 Biogen Idec announced yesterday that FDA had extended the Prescription Drug User Fee Act date or review date of Plegridy (PEG-interferon Beta-1A)—a subcutaneous multiple-sclerosis treatment. The date has been extended for three months.
The Cambridge, Massachusetts based manufacturer said in a statement the extension was "standard," and that "the agency has not asked for additional studies." Biogen Idec submitted the drug's biologics license application in May of 2013.
Biogen's EVP, global commercial operations, Tony Kingsley said, in the company's January 2014 fourth-quarter earnings call, that he believe the drug's "convenience continues to be a key differentiator for the injectable segment."
Plegridy can be taken every two weeks, while Biogen's Avonex—an intramuscular MS injectable—requires a weekly dose. Interferon treatments, like Plegridy and Avonex, are known to cause flu-like symptoms.
Research director of GfK Healthcare, Paul Wojciak told MM&M in our annual pipeline report this past December that "the message Biogen is sending on Plegridy is that this will reduce the treatment burden for patients through fewer, less painful injections, with the efficacy of Avonex, a drug doctors are very familiar with."
Wojciak noted at the time that "the other thing they're [neurologists] asking is how much more expensive this will be [than Avonex]."
Analysts from inThought, a part of Symphony Health Solutions, have revenue forecasts for Plegridy pegged at $450 million in global annual sales by 2018.
Symphony Health Solutions previously estimated the drug to launch by late 2014— but in light of FDA's three-month delay Plegridy may not reach pharmacy shelves until next year.
Scroll down to see the next article