August 12, 2014
Five things for pharma marketers to know: Tuesday, August 12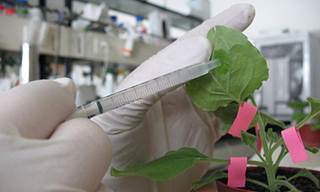 The World Health Organization has declared it ethical to give Ebola patients untested drugs. Bloomberg reports that input from an outside panel prompted the international agency's decision. There are no drugs to fight Ebola, which has spread so rapidly it has killed over 1,000 across four nations—an area, a JAMA Viewpoint notes, which had never had an Ebola death until the disease gained momentum in December 2013. Mapp Biopharmaceutical has already run out of its experimental antibody, ZMapp, which was given to two Americans who improved, and a priest in Spain who died. Director of the US National Institute of Allergy of Infectious Disease Anthony Fauci tells Bloomberg these small efforts do little to address a bigger problem. "How can a couple of doses control an outbreak with hundreds and hundreds of people?" he asked. The WHO declared the outbreak a global epidemic Friday.
Novartis plans to file its angiotensin-converting enzyme inhibitor LCZ696 with the FDA by the end of this year, and with the EU in early 2015. PM Live reports that the FDA Fast-Tracked drug surpassed Novartis's angiotensin receptor blocker valsartan and has "shown some evidence of efficacy in heart failure patients with preserved ejection fraction." The company plans to bolster its application with new results from its PARADIGM-HF study which it will reveal at the European Society of Cardiology conference this month.
Intercept Pharmaceuticals revealed in its second-quarter earnings yesterday that its drug to treat liver disease, obeticholic acid, showed statistically significant improvement in patients with non-alcoholic steatohepatitis (NASH), a form of liver inflammation. There is currently no approved treatment for the condition. The drugmaker stopped the Phase-IIb trial and said it plans to start late-stage trials for the drug in the first half of 2015, Reuters reported.
The White House announced Monday the launch of the U.S. Digital Service—a team to assist the government's tech infrastructure and alleviate failings with its websites. The digital initiative will be spearheaded by Mikey Dickerson, Politico reported. Dickerson, previously of Google, helped the White House turn around the launch of the Affordable Care Act's web portal Healthcare.gov, which was beset by numerous glitches.
Synta Pharmaceuticals named 20-year pharma vet Anne Whitaker as its new president and CEO, the company announced recently. Formerly president, North America Pharmaceuticals, Sanofi, where she oversaw all pharma and consumer healthcare ops in the region, Whitaker is perhaps best known for executing one of the earliest big-pharma examples of going "beyond-the-pill" when she helped advance Sanofi's collaboration with medical device firm AgaMatrix, whose iBGStar leverages an app to monitor diabetes and help patients share data with doctors.
Scroll down to see the next article