September 03, 2014
Google-backed Calico signs $1.5B marketing deal with AbbVie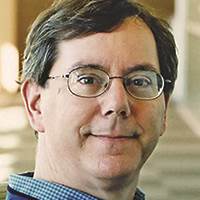 Big Pharma meet Big Technology. Google-backed biotech Calico has found a partner and a marketer in AbbVie. The two announced today a collaboration to develop and commercialize new medicines for "age-related diseases, including neurodegeneration and cancer."
Both sides are bringing $250 million to the table to get the project underway, with the potential for each to add $500 million down the line. AbbVie and Calico will share profits and costs if they successfully bring a drug to market.
Also per the agreement, Calico (California Life Sciences) will create an R&D facility in the San Francisco bay area. The new company says it will begin filling critical positions "immediately" and plans to establish a "substantial team" at its new work site.
For the first five years, Calico will be responsible for research and early development as well as advancing projects through Phase IIa for a 10-year period. AbbVie will support Calico's early-stage efforts while also retaining the option to manage late-stage development and commercial activities.
Calico was formed in 2013 by Google and Apple chairman (and former Genentech CEO) Arthur Levinson to "harness advanced technologies to increase our understanding of the biology that controls lifespan," according to the company's website.
"Our relationship with AbbVie is a pivotal event for Calico," stated Levinson, who is also Calico's CEO. "It will greatly accelerate our efforts to understand the science of aging, advance our clinical work, and help bring new important therapies to patients everywhere."
Today's research agreement is the second of the day for AbbVie. The North Chicago drugmaker announced it would collaborate with another drug company, Infinity Pharmaceuticals, to develop and commercialize their oncology asset, duvelisib, which is currently in Phase II/III trials.
Scroll down to see the next article