May 23, 2008
New FDA plan to monitor drug safety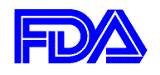 US health officials Thursday announced the launch of a new system to better monitor the side effects of marketed pharmaceuticals.
Dubbed the Sentinel System, the new initiative will allow the FDA to almost immediately study how marketed drugs affect patient health.
"With the Sentinel System we will no longer have to wait years to see how a drug or medical device is affecting millions of people," said FDA commissioner Andrew von Eschenbach in a statement. "The era of 'wait and see' is going to become the era of 'tell me right now'…The Sentinel System will give us an unprecedented ability to detect problems as they first begin to surface."
The Sentinel System will work by giving the agency access to Medicare Prescription Drug Benefit data, linked to Medicare inpatient and outpatient claims data. Access to the data will allow for the creation of a highly robust database to track patients and any negative drug side effects.
During two news conferences this week, health officials stated that the FDA and other researchers would not have access to any of the personal information of Medicare beneficiaries through the Sentinel System.
Ken Johnson, SVP of PhRMA, told the New York Times his group supports the FDA initiative "because it allows regulators and health care professionals to move from reliance on voluntary reporting of side effects to proactive monitoring of medicines."
An FDA white paper, titled The Sentinel Initiative -- A National Strategy for Monitoring Medical Product Safety, further describes the proposed system. The report is available at: http://www.fda.gov/oc/initiatives/advance/reports/report0508.html.
Scroll down to see the next article