June 12, 2012
Pfizer brands animal health spinoff "Zoetis"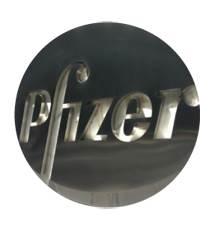 Pfizer edged one step closer to divesting its animal health business. The company had previously said it intended to pare down the company's scope with two moves: to sell or spin off its nutrition business and to do the same with its animal health division. The first culminated in an $
11.9 billion sale to Nestle
, of candy bar fame.
The company announced Friday that a spin-off will take care of the second goal. The new company will be named Zoetis, which the company said means "pertaining to life." Juan Ramon Alaix, president of Pfizer Animal Health, said in a statement that the name "best captures the company's focus on partnerships with veterinarians, livestock producers and companion animal owners."
The company said the business, which boasts more than 9,000 employees, pulled in sales of about $4.2 billion in 2011, and will continue to be included in Pfizer's financial reports until separation is final.
Friday's statement indicated that the company plans to hold an IPO for a limited number of shares and will lay out the offering's details when it presents is second-quarter results, with the goal of completing the spin-off by July 2013.
Although not a surprising, the Pfizer breakup is part of a trend that larger players have increasingly come to embrace. GlaxoSmithKline has been shedding businesses for quite some time and Abbott will spin off its biopharma division
AbbVie
by year's end. Goldman analyst Jami Rubin recently
urged J&J to take a similar tack
.
Scroll down to see the next article