February 26, 2008
SiCKO passed over at Oscars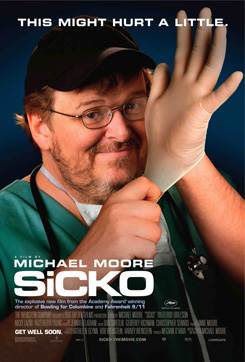 There was no gold statuette for Michael Moore's SiCKO at this week's 80th Annual Academy Awards.

Moore's attack on the American health care system was nominated for best documentary feature, but the award went to "Taxi to the Dark Side," a look at the death of a taxi driver in Afghanistan in US custody in Afghanistan.

Moore caused a stir throughout the industry early in the film's production as he vowed to take on Big Pharma and sought doctors and drug reps to interview.

The final result however took aim mainly at insurance companies and called for government-run healthcare instead of assaulting Big Pharma directly. The film took only brief swipes at the pharma industry, mostly through its portrayal of PhRMA CEO Billy Tauzin and his dealings with the pharmaceutical lobby.

Scroll down to see the next article