June 09, 2014
Study finds researchers are social-media shy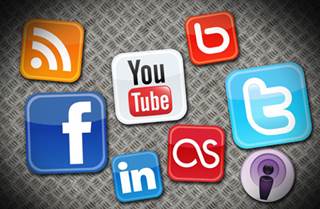 Social media and academic medical researchers have a little catching up to do, according to a report published in Health Affairs. The study's goal was to see if researchers were amenable to sharing their work over social media channels, since the assumed benefit is that a Tweet or a post could get policy makers to take notice of their findings more easily or quickly. Researchers were also motivated by a 2012 study that said the National Research Council was uncertain whether scientific evidence was reaching policy makers and incorporated into public programs.
An added bonus of posting reports: maximizing "the return on public investments in research." The seven-person research team said connecting researchers to social media could shorten the time frame between discovery and social change, and envisioned a scenario in which a legislative aide finds relevant information they can hand over to their bosses after finding a Tweet of note from groups such as Health Affairs, medical associations or the Centers for Disease Control.
The group's one-on-one interviews with 215 health services and health policy researchers who attended the 2013 AcademyHealth Annual Research Meeting highlighted why this is not happening.
Academics said peer pressure was one reason they were keeping their data off the wires. This concern played out in two ways: first, academics told the researchers they were concerned Tweeting their research could be perceived as self-promotion, which is frowned on in academic circles. This is in addition to worries that a bad post could hurt their employment prospects or that they would be poorly perceived by their peers. "I think there's a fine line between being... a researcher who wants to get their message out and being a self promoter who wants to just have their face everywhere" one participant said.
Academics were also worried that text limits could lead to misinterpretation, and that their work could be tossed into an information stream that means it could "just get confused with the junk that's out there," such as "a 140-word Twitter statement [that] may or may not be true."
Senior academics were unsurprisingly more hesitant about social media than their younger peers, but that reserve did not translate into a full-on refusal to consider the medium as an add-on to more traditional communication streams such as printed journals or contacting policy makers. The study's researchers said the social-curious wanted "evidence about whether they should use the media" meaning proof that diving in would put their research in front of decision makers. They also noted that their interviews indicated academics would also need to learn the basics about social media, such as how to embed links.
Scroll down to see the next article