April 25, 2008
Wyeth chairman Robert Essner to retire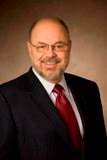 Wyeth has announced that Robert Essner will retire as chairman, effective June 27th, 2008.  Bernard Poussot, Wyeth's president and CEO will take over as chairman upon Essner's departure.
"Bob successfully led Wyeth's transformation from a holding company to what is now a world leader in pharmaceuticals that has grown in annual revenue from $14 billion in 2001 to more than $22 billion in 2007," said Poussot in a statement.
Essner's exit from the chairman position, held since January 2003, completes the succession process which began in April 2006, when Poussot was promoted to president and vice chairman.  Poussot replaced Essner as Wyeth's CEO in January 2007.
Essner has worked at Wyeth since 1989, and was promoted to CEO in May 2001.
Scroll down to see the next article