September 22, 2009
Wyeth taps Jane Seymour for European RA campaign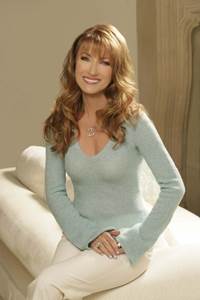 Wyeth enlisted actress and artist Jane Seymour for an unbranded rheumatoid arthritis (RA) campaign in Europe.
Seymour, known in the US for her role in
Dr. Quinn, Medicine Woman
, will host the campaign's first "My Day for RA" event tonight in Spain, where people with RA from all over Europe are invited to share their stories about living with the condition, according to a release.
The campaign was launched in conjunction with a website encouraging patients to enroll in an "action plan" for controlling RA. Upon the completion of a questionnaire, patients will receive a "personalized action plan with your short- and long-term goals and step by step plan to help you address your current life with RA and plan for your future with RA," according to the
site
. PR for the campaign is handled by OgilvyHealthPR.
Wyeth and Amgen co-market the blockbuster RA treatment Enbrel (etanercept) in the US and Canada, and Wyeth markets the product exclusively outside of the US. Wyeth doesn't currently market any other products for the condition, according to a Wyeth spokesperson. Pfizer, Wyeth's new parent, is currently in Phase 3 with an oral JAK-3 inhibitor for RA, listed as CP-690,550. Branded consumer marketing for prescription drugs in Europe is illegal.
Scroll down to see the next article