October 06, 2014
Analysts see potential in Novartis's serelaxin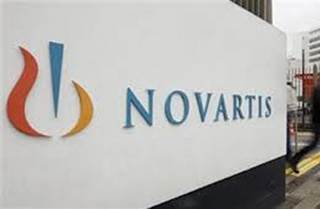 Almost five months after being bounced from the FDA for insufficient efficacy data, analysts are not yet ready to declare Novartis's experimental acute heart failure medication serelaxin a failure.
Leerink analyst Seamus Fernandez wrote in a Monday recap of the firm's Friday conference call with key opinion leaders that the drug "represents an attractive upside opportunity for NVS's burgeoning HF franchise," if results from the latest batch of clinical trials meet regulatory expectations. Fernandez added that a success would also be "paradigm changing" for AHF treatments.
Novartis has been building its heart failure credentials for some time and pipeline treatments like LCZ696 have excited investors, and efforts like its heart failure awareness poll show the firm is working the consumer-facing information market as well.
Serelaxin is part of this heart failure effort, but reviews are mixed — analysts like Leerink's Fernandez noted that regulatory rejection was not a surprise (the FDA panned the drug in May, the European Union rejected it in January) but wrote that the negatives did not mean the drug was without hope. For example, Fernandez noted that a KOL said "it would have been 'impossible' for a regulatory agency to accept serelaxin on the basis of one trial in an area littered with program failures and pre-emptive approval issues." He also noted that the KOL was heartened by the the FDA's Breakthrough Therapy Designation, saying it indicates regulatory confidence in the drug's potential.
In addition to hitting immediate regulatory requirements, serelaxin has to contend with legacy products such as Johnson & Johnson subsidiary Scios's Natrecor (nesiritide) which the FDA approved in 2001 and which Aaron Kesselheim and partners took down in a July 2006 Health Affairs article as an example of "problems with clinical trial design, regulation and marketing." Or, as Bernstein analyst Tim Anderson described it in a September 26 research note, as a drug that has "clouded" the serelaxin regulatory environment even after questions regarding its ability to relieve shortness of breath and safety were confirmed. Anderson also noted that data from the Phase III Relax-AHF pivotal trial hinted at possible positives but that these results were drowned out by contradicting data within the same study, a conflict Anderson and his team anticipated.
Anderson wrote that Novartis remains upbeat about serelaxin's potential, but his firm thinks blockbuster status "may or may not be possible." Leerink's Fernandez did not use the B-word when describing the drug's potential, but wrote peak sales could hit $2 billion.
Novartis expects interim results in the second half of 2015 or at the end of 2016, when the Phase-III trial wraps.
Scroll down to see the next article