January 02, 2013
DePuy: Don't put off joint surgery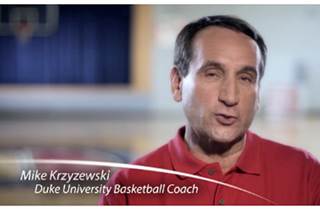 A new campaign from J&J's DePuy Orthopedics to raise awareness of joint replacement, features Baby Boomers' letters to their younger selves.
Many osteoarthritis sufferers delay surgery for seven years or more, the company said—due to fear, misinformation or lack of awareness of treatment options. The company tapped "Letters to My Younger Self" author Ellyn Spragins to produce a booklet, "Had I Known Then," on joint health.
Basketball coach Mike "Coach K" Krzyzewski serves as the campaign's celebrity letter writer. It's all unbranded, though product information is only a click away. Chandler Chicco is handling PR on the effort.
Scroll down to see the next article