October 17, 2014
Five things for pharma marketers to know: Friday, October 17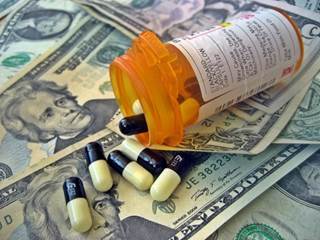 Amgen has taken the PCSK9 race to the courts. The Thousand Oaks, CA, company announced Friday that it is suing Sanofi and Regeneron over allegations of patent infringement of its experimental drug evolocumab. Amgen's goal is to keep Sanofi and Regeneron from producing their experimental drug candidate alirocumab, which recently wrapped Phase III clinical trials. Analysts have been watching the PSCK9 race closely, as have competitors: Amgen filed its drug with the FDA in August and although Sanofi and Regeneron have yet to submit their paperwork, they are expected to attach a $67.5 million priority review voucher to the request to close the gap.
An FDA panel says that the Pfizer's black-box warning on the smoking-cessation drug Chantix should not be changed. Reuters reports that Pfizer had been lobbying to get the warning removed, but the majority of the advisory panel said the warning label — the most severe one the FDA can require —should stay put. The panel also said, however, that it was open to changing its mind if new post-marketing data is submitted for its consideration. The FDA imposed the black-box warning on Chantix, said to prompt side effects including suicidal thoughts and erratic behavior, in 2009.
Investor William Ackman is accusing Allergan of misleading investors. Reuters, which says it was unable to confirm Ackman's claims or get a response from Allergan, reports that the investor alleges his hedge fund, Pershing Square Capital Management, has seen documents that reveal the Botox maker knowingly gave shareholders misleading information. Allergan has been fighting off a Valeant takeover in a battle that has been raging since the summer.
Pharmacyclics and Roche have signed an agreement to examine how their respective drugs Imbruvica and Gazyva work together against non-Hodgkin Lymphoma and chronic lymphocytic leukemia/small lymphocytic lymphoma. Pharmacyclics's Imbruvica (ibrutinib) and Roche's Gazyva (obinutuzumab) are both approved for CLL, with slight differences: Imbruvica is for CLL patients who have received one prior therapy and in CLL patients with deletion of the short arm of chromosome 17. Gazyva is used with chemotherapy drug chlorambucil for CLL patients with previously untreated CLL.
GlaxoSmithKline says safety data for its experimental Ebola vaccine will not be ready until 2015, reports BBC news. The drugmaker has already started human testing as part of an expedited development process and expects to have around 20,000 testing doses ready to deploy among volunteers next year. GSK's head of Ebola research tells the BBC that the company will not know the right doses to recommend, or even how long the vaccine is effective, until sometime in 2016. "I don't think this can be seen as the primary answer to this particular outbreak," he said. Meanwhile, Health and Human Services has thrown support behind a third possible Ebola vaccine. The government agency announced Thursday that it signed a one-year contract with Profectus BioSciences to provide $5.8 million and technical assistance for the vaccine, which will be used in animal safety studies. The contract can be extended to 13 months and $8.6 million. The GSK and HHS news comes as Ebola's death toll continues to rise and its reach expands. The World Health Organization has warned that the diagnosis rate could hit 10,000 people per month.
Scroll down to see the next article