January 07, 2015
Five things for pharma marketers to know Wednesday, January 7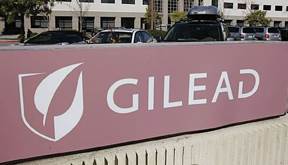 The best selling drug in the world, AbbVie's Humira, has had its patent put on hold in India, according to India's Business Standard. Generic drugmaker Glenmark pharmaceuticals filed pre-grant opposition to Humira's initial patent filing in 2008, a move that was not considered by the country's Patent Office at the time. The Delhi High Court beseeched the Patent Office to review Glenmark's earlier petition, and sets aside Humira's patent at the same time.
Biotech Solegenix announced Wednesday that its drug SGX3013 had received fast track designation from FDA in addition to being deemed an orphan therapy earlier in 2014. The first-line treatment for cutaneous T-cell lymphoma, a type of Non-Hodgkin lymphoma, is expected to begin Phase-III trials in the beginning of 2015.
Having paved the way in HCV treatment with Sovaldi, GIlead will try its hand at another disease which attacks the liver: nonalcoholic fatty liver disease, the Associated Press reported Tuesday. The Foster City based drugmaker has acquired German biotech Phenex's Farnesoid X Receptor (FXR) program, in a deal that could be worth up to $470 million.
A report by Bloomberg Wednesday, citing analysts and venture capitalists, says pharma's M&A fever is unlikely to subside in 2015. The news service writes that "the need for new products, low interest rates, discoveries in cancer," and activist funds will continue to spur takeover activity in the new year. Pfizer and Shire are mentioned as companies which analysts are keeping an eye on going forward.
HPV vaccines are not linked to multiple sclerosis or other diseases of the central nervous system, according to a JAMA study posted on Tuesday. The study of 3,983,824 females, of whom 789,082 received a total of 1,927,581 HPV vaccine doses, concluded that "qHPV vaccination was not associated with the development of multiple sclerosis or other demyelinating diseases. These findings do not support concerns about a causal relationship between qHPV vaccination and demyelinating diseases."
Scroll down to see the next article