September 24, 2014
Five things for pharma marketers to know: Wednesday, September 24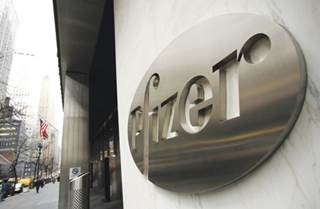 One day after the US Treasury Department stated it would take action to limit the advantages of tax inversions, reports are surfacing that Pfizer approached Actavis in an effort to acquire the generic drugmaker. Bloomberg reported Wednesday, based on unnamed sources, that Pfizer "expressed interest" but has yet to make a formal bid for Actavis, which scored an Irish domicile when it bought Warner Chilcott last year. Meanwhile, the Wall Street Journal, also citing "people familiar with the matter," noted this morning that talks between the two "ended last week after Actavis decided against the deal." Actavis's market value sits at $64 billion as of Wednesday morning. Pfizer's run at Actavis is its second attempt to acquire a rival for tax considerations. The New York firm abandoned pursuit of British drugmaker AstraZeneca in May after its $120-billion bid was rebuffed.
Pharmaceutical companies took aim at recent FDA social media rules released in June, saying the regulations discourage drugmakers from using social media tools and could leave consumers uninformed, The Hill reported Tuesday. The industry, through its lobby group Pharmaceutical Research and Manufacturers of America (PhRMA), wrote in comments this week that "given the extraordinary growth of the Internet as a source of health information—and the enormous amount of inaccurate and non-regulated information about medical products online—FDA should avoid chilling manufacturers' responsible communication of medical information about their products." PhRMA beseeched FDA to only hold manufacturers accountable for content posted and developed on their own behalf.
Celgene announced Tuesday that its psoriatic arthritis drug Otezla (apremilast) has received FDA approval for an expanded indication in moderate to severe plaque psoriasis. The drug was approved from the two Phase-III trials—ESTEEM 1 and 2—which evaluated patients taking the drug over a 16- to 32-week period. Otezla is now the only PDE4 inhibitor approved to treat plaque psoriasis. The drug is also being studied in patients with ankylosing spondylitis.
Diabetes rates have begun to plateau, a JAMA study released Wednesday suggests. In 2012, 8.3% of Americans were diagnosed with diabetes, compared to 7.9% in 2008. "Analyses of nationally representative data from 1980-2012 suggest a plateauing of the incidence and prevalence of diabetes," researchers concluded. However, the study also found that non-Hispanic black and Hispanic subpopulations continued to demonstrate an increased proclivity for the disease.
A study conducted by Cancer UK on Monday concluded that in England, nearly half (46%) of cancers are diagnosed in the advanced stages. The report's authors assert that more work needs to be done to identify cancer before it advances to late stages and becomes increasingly difficult to treat. The figures also suggest that if improvements are made in diagnosing cancer earlier, the National Health Service could incur annual savings of $344 million and improve the survival prognosis for 52,000 patients.
Scroll down to see the next article