February 23, 2015
Lilly peglispro delay may be boon for its biosimilar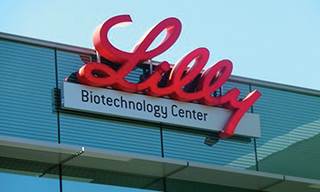 Eli Lilly's plans for Phase-III basal insulin peglispro, one of the two programs it has in the long-acting insulin space, are on hold.
The drugmaker said in a statement Monday that it is putting the drug through additional tests to assess its impact on the liver (it is associated with an uptick in liver enzymes and fat). The move means the company will probably file the drug with the FDA and European authorities after 2016. The initial plan was to send it to regulators this year.
Lilly's diabetes head, Enrique Conterno, said that the delay was disappointing, but Bernstein analyst Tim Anderson wrote in a Monday research note that it's kind of good news, particularly if the extended clinical trials move Lilly to kill the peglispro project.
He explained that cutting it would give Lilly "pricing freedom with biosimilar Lantus," because it would not have to worry about competition between its own Sanofi lookalike drug and peglispro. Lilly's biosimilar is about halfway through a 30-month waiting period imposed by a Sanofi lawsuit.
Anderson also noted that his firm was downbeat about peglispro even before Monday's announcement because the liver impact is one that other insulins do not have.
He previously wrote in a January 23 investor note that diabetes drugs are increasingly under pricing pressure because the market is glutted with drugs that do little to distinguish themselves from the competition.
Anderson's team estimates that Lilly's lookalike Lantus could earn $1.3 billion in 2020 (half of which it will share with partner Boehringer Ingelheim). The biosimilar is expected to launch this year in Europe and next year in the US.
Scroll down to see the next article