March 23, 2015
Opioid deterrence may work, labeling rules are coming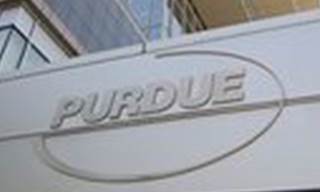 A report by OxyContin's manufacturer, Purdue Pharma, indicates that its abuse-deterrent formulation of the prescription opioid does in fact reduce abuse and addiction.
The research, which was released Thursday, said a survey of commercial insurance claims showed that abuse rates of the drug fell 29% among users who used OxyContin's previous version, which lacked abuse-deterrent properties.
Purdue said in a statement that the results were among patients for whom OxyContin was the only prescription opioid. The original OxyContin was approved in 1995 and was replaced in 2010 by the abuse-resistant version.
The 2013 approval of the hydrocodone painkiller Zohydro, which is manufactured by Zogenix, was a flashpoint because of abuse concerns, but concern over the painkiller category goes beyond a single product and has grown to include lawsuits over how the drugs have been marketed.
This is in addition to rising use and abuse. A report released in February by the Centers for Disease Control and Prevention showed Americans are seeking stronger-than-morphine medications and a July 2014 report showed that doctors wrote enough painkiller prescriptions in 2012 to put one in every adult's medicine cabinet.
Even though the clamor around prescription pain medications has grown, the FDA's final guidance for evaluating and labeling abuse-deterrent opioids has lagged since the agency issued the draft version, in 2013.
The proposed rules, however, now have a deadline—June 30. And the reason, as reported by MedPage Today, is money: an amendment to December's appropriations bill requires the regulator to finalize the rules or lose $20 million in funding.
The FDA's proposal addresses testing and label requirements. It also includes notice that the rules will not straightjacket the regulator. Instead, the guidance notes that the FDA will "take a flexible, adaptive approach to the labeling of these products." The regulator explains that this means it reserves the right to change the labels for abuse-deterrent drugs if abusers find a way to override the "technology such that it no longer has a meaningful effect in deterring abuse."
The FDA previously acknowledged that abuse-deterrent formulations can frustrate opioid users but do not necessarily prevent abuse.
Scroll down to see the next article