September 29, 2016
BBDO picks up Neulasta; FCB gains Galderma and Sandoz work in the U.S.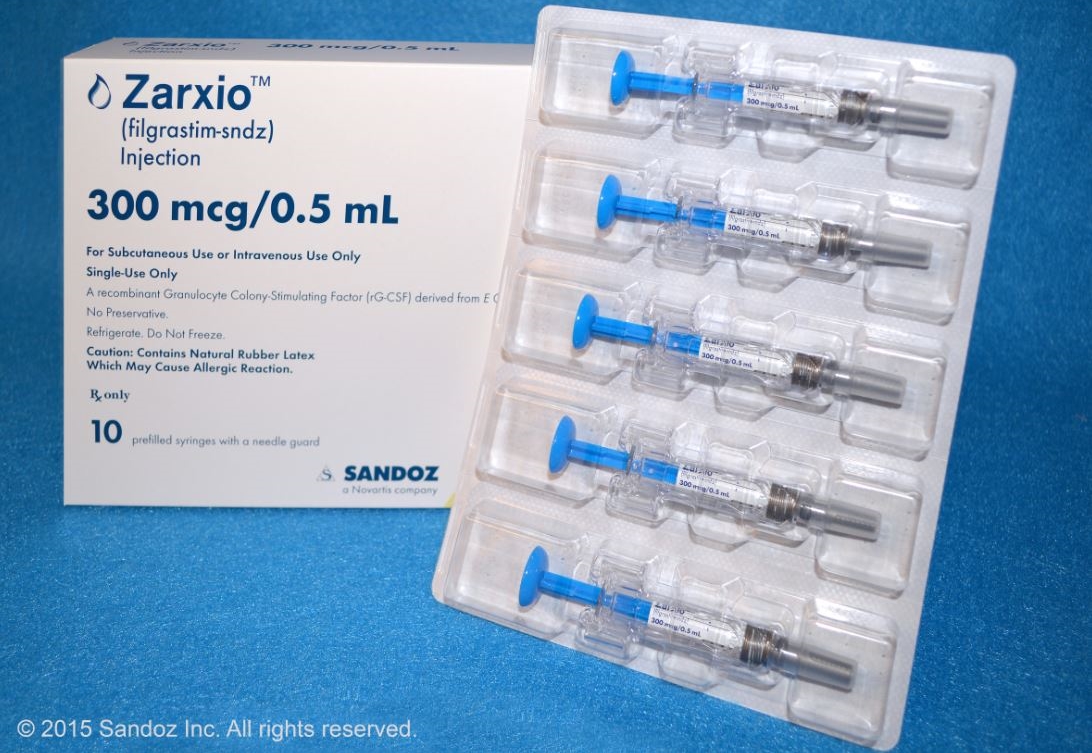 The biosimilar Zarxio is one of the therapies marketed by Sandoz, with which FCB is working.
A number of creative and media agencies won key pharmaceutical accounts in August, according to global marketing consultancy R3 Worldwide.
In the U.S. and globally, BBDO was the leader in overall account wins across all sectors. The network's major pharmaceutical win was for Amgen's Neulasta, a bone-marrow stimulant prescribed to cancer patients.
The assignments also included several stemming from GlaxoSmithKline's recent review of its agencies.
See also: GSK Consumer Healthcare to prioritize digital after agency review
FROM THE R3 REPORT:
Creative account wins:
BBDO – Neulasta (U.S.)

FCB – Johnson & Johnson's Janssen (U.S.), Galderma (U.S.), Novartis' Sandoz (U.S.)

McCann WorldGroup – GlaxoSmithKline (U.S. and global expert marketing), Cigna (U.S.)

Ogilvy – GlaxoSmithKline (expert marketing in the U.S.)

Saatchi & Saatchi – GlaxoSmithKline global
Media account wins:
Havas Media – Shionogi (U.S.)
Creative account losses:
Cheil Worldwide – Pfizer Korea (global)
Update: McCann WorldGroup won the creative accounts for GlaxoSmithKline's expert marketing in the U.S. and globally. A previous version of the story only stated the global account win.
Scroll down to see the next article