November 12, 2013
Myers parts ways with Palio+Ignite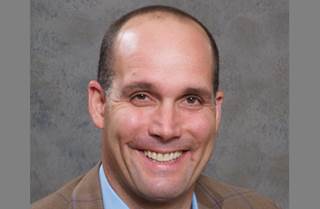 Mike Myers, president, and two other senior execs have left the agency Palio+Ignite, and a trio of long-time Palio leaders has assumed leadership of the inVentiv Health Communications shop.
Myers, who cofounded Palio with Ed Mitzen and Guy Mastrion in 1999 in Saratoga Springs, NY, then oversaw its merger with Ignite Health this year, left in early October. The two other execs, who also left last month, were Brian Lefkowitz and Ross Fetterolf, formerly chief creative officer and SVP/digital strategy and analytics, respectively.
Myers told MM&M via e-mail that he had been evaluating his position since private equity firm Thomas H. Lee Partners acquired inVentiv in early 2010, adding that Palio's January 2013 merger with Ignite Health was "going well" and had nothing to do with his departure.
"As one of the founders of Palio, I've been there for birth, growth, sale to inVentiv, and then becoming owned by private equity," Myers wrote. "It's been a great experience filled with outstanding people who did some amazing work for clients and brands. It was time to move on. The organization is in good hands and will have a strong future."
Leading the agency now are Mastrion as chief global creative officer, and two other Palio veterans—Andy Smith, who was named COO, and Paul Johnson, who was named GM, client service. All three report to inVentiv Health Communications President Bob Chandler.
"Our jobs really haven't changed materially," Mastrion said in an interview. "We each took a piece of what Mike was doing—it's really more business-administration-type things. From our perspective, it's business as usual."
Smith has been in operation management roles since joining Palio in 2002 (most recently serving as EVP, GM, operations). Johnson has been with the agency since 2006 when he joined as SVP of account services.
Mastrion and Smith will remain based in Saratoga Springs. Johnson will continue to work out of his home office in New Jersey and travel between the New York City, Saratoga Springs and Irvine offices.
"Given the way we've been working so closely together and the work we've been doing for so long has been so successful, we just decided to go without a president," Mastrion said. "If at some point in the future that doesn't make sense, we'll reevaluate. We were three partners when we founded Palio. We're three now."
As for the former Ignite employees, Lefkowitz, who joined Ignite as chief creative officer in 2011 from Digitas Health, is now executive creative director at Harrison and Star. Fetterolf, who joined Ignite as an account supervisor in 2005, has yet to announce his plans.
Mastrion said Fetterolf will be replaced, but there's no search on for a new president. "Our goal is to fill positions when we find the right people," Mastrion said. "Planning, strategy and media are coming together in a way they haven't in decades—[since] media got spun out of agencies. Now media is so integrated in creative work I think agencies are taking some of those capabilities back in-house. Strategy and planning is so insight driven, and mobile in the context of that is huge. Media, strategy and planning are all boiling in one pot these days. We'll continue to hire to make those teams stronger."
The agency, whose total headcount is about 190 (on par with what Myers reported earlier this year), has seen other staff exit in the last year or so.
Ignite co-founder Fabio Gratton left Palio+Ignite this past May, though Mastrion said Gratton still consults for the agency. In June Gratton founded a digital health incubator called Alchemy Factory, and in September he co-founded Vocalize, a cloud-based market research service.
Ignite's former president, Matt Brown, left the agency in August 2012 and is now GM of Interpublic's ICC Lowe.
Myers noted that his immediate plans include focusing (as always) on spending time with his family and on "finding the 'next great thing.'"
"I love marketing and advertising," he added. "I have had an incredible career and wouldn't trade it. Brands in healthcare truly need breakthrough thinking and creativity now more than ever. I'm looking forward to helping contribute in those efforts."
Scroll down to see the next article