March 20, 2015
Remembering Warren Ross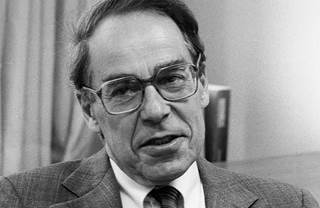 Warren Ross, the "R" of KPR, passed away a few weeks ago at the age of 88.
It isn't easy to sum up a friendship that began more than 50 years ago when I hired Warren to be a copywriter at the William D. McAdams agency. The "Patient Pressure" letters for Similac became Warren's specialty. Please don't ask what they were, but he was very good at them!
Then, a few years later, Warren agreed to become my partner to convert John Kallir Advertising into Kallir, Philips, Ross (KPR). That was 1961. His ingenuity and brilliant copy helped us gain McNeil as an early client. Then, in 1965, John Hogan and Ed Steel, the ad managers at McNeil, brought us a challenge: a product that was sort of like aspirin. But it wasn't aspirin. Its name was Tylenol.
Tylenol had been marketed by sampling. Tylenol Drops were given to pediatricians in little boxes, made up to look like fire engines, with the imprint "PUT OUT THE FIRE!" Our initial budget was very little. But Warren had an idea which hadn't been tried, even though it now seems stunningly obvious: Tylenol for patients who can't (or shouldn't) take aspirin.
With the enthusiastic support of Hogan and Steel, the campaign took off. At first, we couldn't afford full pages, we couldn't afford color. And, of course, in those prehistoric days, there were no consumer media. (Warren's effort consisted of journal and direct mail to physicians. Medically oriented advertising for a non-Rx product was groundbreaking. Today, marketers often include it in tandem with consumer advertising, as a way to have the doctor reinforce the consumer message. -Ed.)
As sales began to respond, we added frequency, color and illustrations. And, after 10 years, when J&J created the McNeil Consumer Division, Tylenol had risen to be the leading non-Rx analgesic, ahead of Anacin, Bayer, Bufferin and Excedrin.
Eventually, Warren switched from the agency side to head KPR's educational unit, Infor/Media, where he supervised symposia, publications and audiovisual materials for clients like Upjohn, Ortho and Janssen. Upon leaving KPR in the early 1990s, Warren applied his vast experience, style and intelligence to MM&M.
Before joining the staff, he wrote occasional features, some of them technical reviews exploring the various media used in medical communications. In a 1981 piece, written while he was president of KPR Infor/Media, Warren offered an in-depth, balanced appraisal of the then-nascent "interactive TV" format, which combined either a videodisc or video tape player with onscreen textual messages (questions, tables, charts, etc.).
Following this entrée to the magazine, he joined the MM&M staff as editor in 1990, and throughout the next decade he convened roundtables on such topics as multicultural marketing, the state of medical advertising, and what lay ahead for the entire industry.
In addition to enjoying an accomplished medical advertising and publishing career, Warren held various posts in local politics. He was elected councilman and then, in 1989, mayor of the town of Rye, NY, serving a single term.
"He has had a career of considerable depth," noted the prestigious Medical Advertising Hall of Fame (MAHF), which inducted him in 2001.
KPR was sold to Doyle Dane Bernbach in 1983, eventually becoming part of Omnicom Group. The agency, which at one time ranked as the largest Rx agency in the US, ceased to operate as an independent firm in late 2008.
At the end of 2002, after a decade at the helm of MM&M, Warren stepped down (what he called his "second retirement") but continued to contribute thought pieces to the publication as editor-at-large. His columns reflected his opinions, formed of decades of experience in agency management, publishing and government.
His final column for MM&M, in February 2010, tackled the pharma PR dilemma: "The very fact that people accept the claim that pharma products make life better and may indeed be life-saving, counts against us when we price them out of reach."
His lighter side also shone through. A November 2008 op/ed, "Notes from rehab," detailed his journey back from a stroke suffered just a few weeks earlier. Among the tips he compiled for surviving rehab: fight for your independence, keep saying "thank you" even if you don't mean it and be meticulously neat.
"As I look over this list of survival skills in rehab," he wrote, "it occurs to me that they are indeed suggestions for a successful life."
John Kallir was inducted into the Medical Advertising Hall of Fame in 1998. Marc Iskowitz also contributed to this piece.
Scroll down to see the next article