February 14, 2013
5 reasons to employ a patient-focused strategy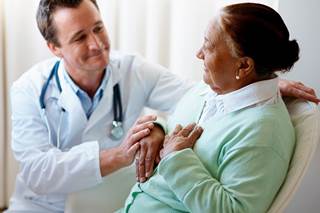 When promoting an orphan drug, don't overlook the power that patients and caregivers can have on your brand.
Launching an orphan drug can be vastly different from launching a big blockbuster brand. Any brand manager operating in the rare disease space could probably rattle off some unique challenges he or she faces—limited budgets, small patient populations, lack of disease awareness—to name just a few.
But the single most important factor to consider, and one you don't want to overlook, is the powerful influence of the patient (or caregiver) on the success of your brand and how it will be perceived in the market.
Brand managers of orphan drugs should consider the patients' needs to be a top priority when deciding where to spend their marketing dollars. A thorough understanding of patients' lives and how they are affected by their disease can go a long way in helping create a meaningful presence in the market.
Here are some of the main reasons to employ a patient-focused strategy:
Small patient populations. Unlike products for widespread conditions—like hypertension, reflux, depression—orphan drugs are used to treat rare diseases, which by definition affect less than 200,000 people in the US ("ultra" orphan affects less than 10,000). Therefore, the consistent growth of your brand depends on finding and subsequently retaining patients.
Educated patients/caregivers. People with rare diseases and/or their caregivers are usually well educated about their condition, often more so than the healthcare professionals they go to for help. There are simply too many rare diseases, affecting too few people, for physicians to know and understand them all. Helping patients find the right specialist and accurate information should be a number one priority.
Patient influence on treatment. Patients with rare diseases have more input into their treatment plans. In addition to being educated about their conditions, these patients also tend to be heavily involved in their care. By managing their expectations, helping them stay compliant, and making sure they are aware of potential side effects, you can help ensure they have a positive experience with your brand.
Strong ties to advocacy groups. When seeking credible and reliable disease information for their rare conditions, patients tend to establish strong relationships with each other and with advocacy groups such as NORD or PAG. Within these groups, patients share their knowledge and experiences, some of which may involve interactions with your corporation or brand. Keeping the lines of communication open can help you manage perceptions.
Greater burden of disease. There is often an increased burden placed on people with rare diseases and their families. Many patients face high copays, extended hospital stays, and the need for specialized equipment or services. It may also be more difficult for these patients to lead normal, productive lives due to their condition. Any lifestyle support you can provide these patients and their families can have a tremendous impact on improving their quality of life.
Keep in mind that employing a heavily patient-focused strategy doesn't mean you should ignore the importance of the specialist's role on the success of your product launch. He or she will also be a critical player in making treatment decisions and managing patients' treatment paths.
Lastly, brand managers of orphan drugs would benefit highly from choosing an agency with experience in the rare disease category. A qualified agency, particularly one experienced in building patient relationships, can provide invaluable guidance and advice during launch.
Scroll down to see the next article