August 03, 2012
Taglines don't matter in biotech branding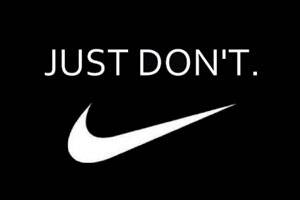 Focus on your product positioning, messaging and innovative tactics. Because taglines are no longer effective in healthcare.
So let's start with what exactly is a tagline. A nice, simple description from Phillip Kotler is, "A tagline is an easily recognizable and memorable phrase which often accompanies a brand name in marketing communications programs. The main purpose of a tagline is to support the brand image projected by the brand name and logo. These three brand elements together provide the core of the brand."
The importance of taglines in healthcare, however, has diminished, because we can no longer own the office, as was commonplace pre-Pharmaceutical Research and Manufacturers of America (PhRMA) code.
As PhRMA states, "Providing items for healthcare professionals' use that do not advance disease or treatment education―even if they are practice-related items of minimal value (such as pens, note pads, mugs, and similar 'reminder' items with company or product logos)—may foster misperceptions that company interactions with healthcare professionals are not based on informing them about medical and scientific issues."
In the day when notepads, pens, and premium items ruled marketing budgets, taglines were critical in positioning your product in the mind of the physician. In today's environment, however, your brand position must be cemented by your sales team, by innovative tactics, and by nonpersonal promotional strategy.
Get the positioning and messaging correct; the tagline has become irrelevant. Your campaign theme can now carry the day.
To make matters even more difficult (because of the current regulatory environment), taglines with promotional claims most likely would never exist without generating pages of fair balance and references.
Many, if not most, healthcare product taglines seem trite and forgettable. Furthermore, if you look at the journals, product taglines such as An effective treatment for hypertension or For the management of fibromyalgia are so general they can be interchangeable with any logo. A waste of time and space.
The relevance of the tagline in healthcare has passed its useful life.
So just don't.
>> Click here to return to Brand Incites blog page
Scroll down to see the next article