November 12, 2012
Why you need a personal brand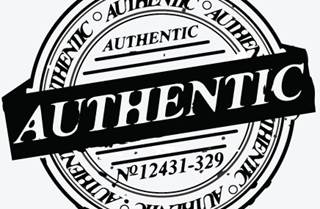 How building a strong personal brand can help you stand out, move up and forge ahead when people think about you.
You can differentiate a product. Position against competitors. Launch a strong, memorable, blockbuster brand.
If you're like most biotech managers, you live and breathe this stuff for the products that keep you up at night. But if you're like many of us, you may be overlooking the one branding project that could help protect your job and advance your career—the care and feeding of your own personal brand.
Standing Out—In a Good Way
Pharma is full of smart, ambitious, attractive people. For every newly hired brand manager, there are probably 100 reps who would love to come in from the field. So the competition is high, which makes how people perceive you especially important.
A strong, believable personal brand can help you be remembered and sought out as someone who brings value.
Monocles and Brooks Brothers
You don't have to affect weird fashion choices or dress like a fool to start building your personal brand. In fact, it's better to take some time to figure out who you really are first. Just like a product brand! What are your features and benefits?
What makes you unique? Who are your key audiences? What are your competitors doing?
LA Law or Jersey Shore
Your brand isn't just about your physical appearance. It's also about how you present yourself—your personal communications style.
Do you hold back and wait while the defense team does its thing, then move in for the kill? Or are you loud and proud, mixing it up and showing your intellectual washboard abs?
Either way, your style is yours. Polish it, own it, and pay attention to how it is working for you. Building your brand is really, after all, about self-awareness—knowing how other people react to what you say and do.
Brand Hallmarks to Avoid
I once worked with a man who consistently fell asleep during meetings. Even with clients. Clearly, this did not telegraph his interest or inspire confidence. Another colleague brought food to every meeting. We found ourselves watching her eat, fascinated, instead of listening to her key points. Still another would throw up before each presentation. Needless to say, we got worried about asking him to present.
Evaluate the Brand You Project
Are you important to remember, or easy to forget? If you were a drug, would people buy you? Ultimately, having a personal brand doesn't mean wearing natty white suits like Tom Wolfe, pulling a meat dress stunt like Gaga, or trying out a British accent a la Madonna.
Rather, it's knowing how people perceive you and being aware of how you project your strengths. It's getting your ideas across clearly in a business setting, and effectively telegraphing the unique value you bring. It's putting all the branding skill and experience you have behind a product you can really believe in—yourself.
Scroll down to see the next article