April 01, 2014
At Work With: Adam Scott Roberts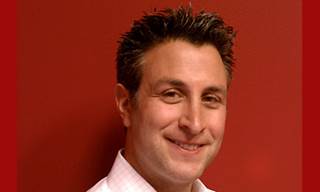 ADAM SCOTT ROBERTS
Senior Vice President, Group Media Director, Communications Media Inc.
What was your biggest break?
Landing my first job at Carat in Boston. I was part of a small team that helped launch the first paid subscription website for the Wall Street Journal Interactive Edition.
What's the best and/or worst part of your job?
The best part of my job is that no day is ever the same.
Who is the person you admire most in your area of work?
My wife, who is also in the healthcare industry.
What's the view like from your office/work area?
Our Philadelphia office is in the Penthouse of a Center City skyscraper. I can see all of University City.
How long is a typical meeting with clients?
About an hour or more.
What was your greatest professional challenge?
Working a full-time job, growing the media health practice at a global agency and going to Wharton at night for a Marketing Program—and balancing that with raising two amazing daughters.
Where will you be in five years?
Harnessing the power of the tech and healthcare disruption we're experiencing now.
Scroll down to see the next article