November 01, 2012
At Work With: Ryan Mason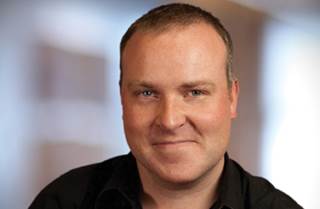 RYAN MASON
Vice President, Strategy & Creative, closerlook, inc.
What was your biggest break?
closerlook gave me the opportunity to enroll in graduate marketing courses at the University of Chicago.

What's the best and/or worst part of your job?
The best parts of my job are:
1. Creating the environment in which talented, thoughtful, motivated professionals can do their best work.
2. Figuring out how to do the work while doing the work.

How long is a typical meeting with clients?
We take client relationships seriously. We aim to make our meetings multi-day affairs with great food, costumes, acrobats and drink. With the pace of business today, sometimes we talk for an hour over a web conference, too.

What books are you reading?
I re-read A Technique for Producing Ideas by James Webb Young every year. I also consume all the media created for well-educated, vain, Gen-X, urban creative professionals that I can.

What was your greatest professional challenge?
Creating the ability to repeatedly produce strong work—rooted in strategy and reflective of a creative aesthetic—before we were known for doing so.
Scroll down to see the next article