August 01, 2012
People Moves: August 2012
INDUSTRY
Vertex Pharmaceuticals announced two changes to its executive leadership team. The company has appointed Kenneth Horton to the role of Chief Legal Officer. Horton will also take on the title of Executive Vice President, reporting to Vertex's Chair, President and CEO Jeffrey Leiden, M.D., Ph.D. "Ken brings to Vertex more that 20 years of broad experience, with a focus on managing legal and compliance functions for large global health care companies," said Leiden. The company's current Chief Legal Officer and Senior Vice President, Ty Howton, will work with Horton over the coming months during the transition. Vertex has also announced the retirement of its Chief Commercial Officer, Nancy Wysenski, who joined the firm in 2009.

Boehringer Ingelheim has appointed Dr. Joachim Hasenmaier to Boehringer Ingelheim's Board of Managing Directors. The 52-year-old will take over responsibility for the new Consumer Health Care and Animal Health Board Division as of October 1. Prior to his appointment, Dr Hasenmaier was Regional Business Manager for Northern Europe and Canada. From 2001 to 2011, he was Divisional Head, Animal Health, at Boehringer Ingelheim. Before joining Boehringer Ingelheim, he held management responsibilities in the field of animal health and worked as a consultant in Germany and internationally.

Arena Pharmaceuticals has announced the promotion of Craig M. Audet to the position of Senior Vice President, Operations and Head of Global Regulatory Affairs. In his new role, Audet will serve as an executive officer of the company. Audet joined the company in April 2011 as Vice President, Regulatory Affairs, and has led Arena's interactions with the US Food and Drug Administration (FDA) and European Medicines Agency.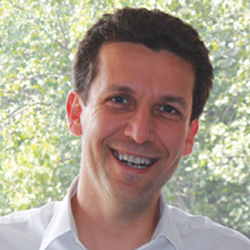 Kala Pharmaceuticals, Inc., has announced the appointment of Guillaume Pfefer, PhD (above) as the company's President and Chief Executive Officer and a member of the board of directors. Dr. Pfefer brings to Kala more than 15 years of experience in the pharmaceutical industry leading commercial, strategic, R&D, and industrial operations. Prior to joining Kala, Dr. Pfefer held a number of ascending leadership positions over a nine-year career at Sanofi Pasteur. He most recently served as General Manager of Sanofi Pasteur Mexico.

BIND Biosciences announced that Andrew J. Hirsch has joined the company as its Chief Financial Officer. Mr. Hirsch brings nearly twenty years of financial leadership and strategic management experience. Prior to joining BIND, Mr. Hirsch was Chief Financial Officer at Avila Therapeutics until its acquisition by Celgene Inc. in March 2012.

Conatus Pharmaceuticals Inc. has announced the appointment of Mark F. Morris to the position of Head of Biostatistics. In this newly created position, Mr. Morris will oversee the statistical design of the company's human clinical trials. During the past few months, Mr. Morris has been a consulting statistician to the pharmaceutical industry. Prior to that, he had a lengthy career at Pfizer Ltd. Global Research and Development in Sandwich, Kent, England.

Inclinix-PMG Holdings, a global clinical trial site and patient recruitment organization, today announced changes to the executive management team. Dr. John Rubino of Raleigh Medical Group (RMG) has been appointed Medical Director of Inclinix-PMG Holdings, Inc. and also will serve as the head of the Principal Investigator Advisory Board. Dr. Rubino has been actively involved in clinical research for the past 22 years, and has been a Principal Investigator in over 600 trials. Jennifer Byrne has been named President and Chief Operating Officer of PMG Research Inc. Ms. Byrne has 25 years experience in the clinical research field. Denise Robinson has been named President and Chief Operating Officer of Inclinix, Inc. Ms. Robinson has over 15 years of pharmaceutical, clinical and healthcare experience. She has served in multiple leadership roles with Inclinix in her 10-year tenure and her experience and insight will provide valuable strategic direction for Inclinix.
AGENCY
Everyday Health has promoted Scott Wolf to Chief Sales Officer and Laura Klein to role of Executive Vice President, Sales. The agency has also added Tracy Chapman, as VP, Consumer Insights; Orlando Reece as VP, Head of Broadcast and Digital Video Sales and Andy Jacobson as VP, Sales.

Spirit Health Partnership, has added John Hopper, a veteran international marketing professional, as Division President. In this new position, Hopper will lead the consumer and professional integrated marketing efforts of Spirit Health, working with pharmaceutical, consumer goods and financial companies, non-profit groups and their marketing agencies.

DiD has promoted Elyse Cole to Vice President, Strategy and Strategic Services; Bill Fay to Director, Client Services and Abby Galardi to Director, Creative Services. Quinn Hall was named Technology Lead.

DMD has appointed Joseph Mastracchio as executive consultant. Mastracchio has held multiple executive positions at such companies as Roche Laboratories, Health Learning Systems (HLS), Churchill Communications, Cardinal Health, HealthSTAR Communications, Ogilvy CommonHealth Worldwide, Syandus, URXmobile and STA Healthcare Solutions.

AbelsonTaylor has added Erik Spitzer as an associate interactive developer, with responsibilities that include content integration, database updates, and application development for iPad interactive sales aids. He will work on numerous brands with technology needs. Michael Perry Goodman joins AbelsonTaylor as a front-end developer, responsible for building websites and creating marketing email campaigns and other front-end development projects for brands in the oncology and gastrointestinal disease categories. Darrell Ansay joins the agency as an IT support specialist, providing company-wide assistance in managing the agency's computing technology. Gafar O. Sanyaolu joins AbelsonTaylor as an estimator, responsible for developing budgets for a wide range of account activities. The agency has also brought on Phyllis Stellato as a senior digital media planner and Fleurette Elia as an MRL (medical-regulatory-legal) moderator. Prior to joining AbelsonTaylor, Stellato was a media director with Thought District, a brand and strategies agency in Lincoln, NE. Elia will ensure the quality, accuracy and consistency of all marketing materials and assure compliance with medical, legal and regulatory guidelines. Her focus will be on products in the cardiovascular field.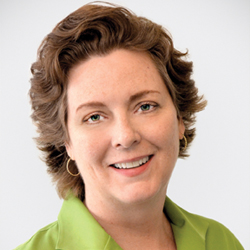 HCB Health has hired Kathy Field (above) to the position of group creative director. Before joining HCB Health, Field freelanced for nine years, writing and editing website copy for state and federal government entities and leading technology companies. She also spent four years as a senior engagement manager and writing consultant for Sibley Peteet Design, developing and managing websites, global go-to-market toolkits and brand architecture assignments from the company's Austin offices. One of her major assignments during this time was the development, writing and editing of the Own Your Future website and related collateral for the Texas Long-Term Care Partnership

eHealthcare Solutions has announced the appointment of Lauren Cline as Director of Operations, Optimization, & Analysis. In this role, Cline works on campaign optimization as well as performance recommendations for our publisher partners. Before joining EHS, Cline worked for Yahoo! Right Media as partner manager.

Symphony Health Solutions has announced the appointment of William Nelligan to the postion of Chief Executive Officer. Launched in May, Symphony Health Solutions was formed by the Symphony Technology Group (STG) by combining four complementary healthcare insight companies, including AlphaDetail, Impact­Rx, Source Healthcare Analytics and TargetRx.

Intouch Solutions announced the appointment of Bunny Ellerin as senior vice president. Based in the firm's New York office, Ellerin will focus on enhancing and evolving the firm's healthcare professional (HCP)-directed offerings, as well as directly advising Intouch clients. Prior to joining Intouch, Ellerin was CEO of Ellerin Health Media, where she shaped digital, social and mobile strategies to communicate with physicians and other HCPs. Ellerin is also the co-founder of NYC Health Business Leaders, launched in 2009 to increase the visibility of NYC as a thriving center of health, medical and life sciences innovation. She has also blogged for years at Pharma 2.0

Rosetta has announced the appointment of Augé Reichenberg to the position of Executive Creative Director for Healthcare. She comes from Draftfcb New York, where she served as Executive Vice President, Group Creative Director. Reichenberg will work on a number of accounts within the agency's Healthcare Vertical and report directly to Chief Creative Officer Gary Scheiner. She will also sit on the agency's Healthcare Leadership Team, partnering with Managing Partner Shannon Hartley. Ms. Reichenberg will be based out of Rosetta's Fifth Avenue office in New York City.

HealthGuru has expanded its advertising sales team with the hiring of Adam Oppenheimer as Account Manager. Oppenheimer most recently worked for Café­Mom, the online meeting place for mothers, as a client solutions coordinator. In that position, he worked closely with sales, design, advertising operations and account management teams on client assets and deliverables. He had also worked as the online marketing coordinator for a large New York City law firm.

M/A/R/C Research added Rick Johnston as vice president, business development in the US. Most recently, Rick worked at Harris Interactive, HCD Research, and AC Nielsen HCI. Rick holds a BS from Rutgers University and an MBA from FDU. Rick is based in M/A/R/C's office in Flemington, New Jersey.

MEDIA
Merion Matters has named Shannon Ferguson as Associate Publisher of ADVANCE for NPs & PAs. Ferguson joined Merion Matters in 2008.
Scroll down to see the next article