May 01, 2012
People Moves: May 2012
MANUFACTURER
Epocrates has announced the appointment of
Andrew Hurd
as president and chief executive officer. He will also serve on the company's board of directors. He joins Epocrates from Carefx, acquired by Harris Corporation in 2011, where he served as chairman and CEO for more than six years. Previously, Hurd held senior management positions at WebMD Corp, CenterBeam, Inc. and QuadraMed Corporation. He also currently serves on the board of directors for ABILITY Network Inc.
MARKET RESEARCH
WorldOne announced that
Neil Phillips
has joined the company as vice president of quality. Neil will be based out of WorldOne's London office. Prior to World­One, he worked with Harris Interactive where he was head of global panel services, responsible for the Harris Poll Online panel.
Bell Falla and Associates has brought on Victoria Chen. Prior to joining Bell Falla and Associates, Chen was senior vice president, research and consulting, at GfK Healthcare. Her research experience ranges across the product lifecycle, from early market opportunity assessment and buying process/patient journey exploration to message and communication testing for both new and in-line products. Chen brings experience in oncology, hematology, infectious disease, immunology, and "orphan" diseases, as well as widespread experience in device testing. She has also worked as an individual and group therapist.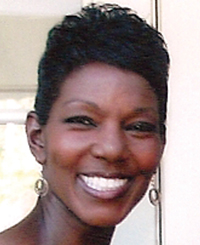 Qforma announced the appointments of three executives: Valerio Aimale, MD; William Howard, PhD and Delphina Perkins (above). Dr. Aimale has been appointed to the position of chief, advanced projects. He will lead product research and development initiatives. Dr. Aimale received his MD from the University of Genoa, Italy, and spent 15 years in molecular biology research, internal medicine, and complexity and computer science. Dr. Howard has been appointed senior vice president, new product development. He previously led Qforma's Client Services division. After graduating with honors from the United States Military Academy, West Point, in 1987 with a BS degree in Engineering Physics, Dr. Howard went on to receive a PhD as a Hertz Foundation Fellow in Applied Nuclear and Medical Physics from the Massachusetts Institute of Technology.
Perkins has held roles in Research and Development and Regulatory Affairs in the medical device industry. Perkins also held positions in both sales and market research at Merck and Genentech, and led market development initiatives at Medtronic. Perkins received a BA in Psychology from the University of California at Berkeley and a MBA with a concentration in Marketing from McComb's School of Business, University of Texas at Austin.
AGENCY
Rosetta has appointed Managing Partner
Shannon Hartley
Vertical Leader for the agency's Healthcare practice. She had served as acting leader since August 2011. Hartley, who joined Rosetta in 2006, will be responsible for developing and guiding strategies, services, products and positioning of Rosetta's healthcare industry vertical, the agency's largest. She previously led key accounts across the healthcare vertical. Hartley will report to Rosetta CEO Chris Kuenne and will continue to be based in the agency's Princeton headquarters.
Ignite Health, an inVentiv Health company, hired A.J. Triano as vice president of mobile engagement to support the agency's efforts to expand its mobile offerings. Triano brings 11 years of digital communications exeperience in such industries as e-commerce, financial services and healthcare to Ignite Health. He most recently served as vice president of digital strategy for Publicis Healthware International. Triano has also worked at Digitas, Avenue-e Health Strategies and Partsearch Technologies.
Benchworks has appointed Caitlin Hawthorne to the position of Director. Her role at Benchworks will include market development and senior-level. consluting. Hawthorne spent nearly thirteen years of product management and sales experience with Sanofi.
GCG Healthcare announced the promotions of Kris Copeland to associate creative director and Kelsey Gentry to senior account executive. Since joining GCG in 2008, Copeland has played a pivotal role in GCG's healthcare division and other agency accounts. His work for the Children's Neuroblastoma Cancer Foundation has received two national awards for excellence in healthcare marketing. In her new role as senior account executive, Gentry will serve in a primary management position for GCG's account services team.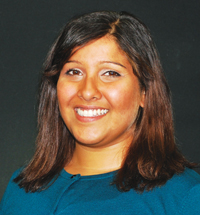 AbelsonTaylor has hired Sabrina Ray (above) as user experience designer and John Mullen as program analyst. The agency has also promoted Robert Williams to associate creative director, copy, and hired Amy Lillard and Denis O'Keefe as senior copywriters. AbelsonTaylor has additionally promoted Nick Rambke to senior account supervisor and Racheal Dodson, Gillian Leonard and Sadie LesStrang to account supervisor. The agency has also promoted Meredith Jollay to senior account executive and Beth Geren to account executive. Ray will be developing visual representations of experiences for use in websites, mobile applications, and trade shows. Mullen will be will be responsible for analytic and project management work across all brands. Rambke will be spearheading accounts for the treatment of multiple sclerosis, infantile spasms and kidney disease. Leonard will continue her work on the consumer side of men's health. Dodson will be supervising an anti-infectives account. Jollay, who began at AbelsonTaylor in 2007, developed and launched the Anemia Awareness Campaign, targeting nurses and oncologists. Geren will be responsible for a low testosterone treatment product. Since joining AbelsonTaylor in 2010, she has worked on products in the areas of acute coronary syndrome and gastroesophageal reflux disease (GERD).
Donna Wydra
has joined CMI to expand the company's Consumer and Shopper Strategy solutions for manufacturers, retailers, and restaurants. As senior vice president of consumer and shopper strategy, she will provide counsel on key business issues through strategic insights into external influencers, individual motivations and attitudes, and competitive forces that drive consumer and shopper decisions regarding specific brands, stores and SKUs.
PerfectServe, has added
Jean Schat
as regional vice president of sales for the northeast region. In her new role, Schat will be responsible for growing PerfectServe's hospital clients and health care partnerships within the northeastern United States. She comes to PerfectServe from Curaspan Health Group where she served as northeast general manager and senior regional director.
MEDIA
Lois A. Bowers, MA,
has been named editor-in-chief of Advanstar's Medical Economics, the flagship brand of the company's Medical Communications Group. The brand includes a twice-a-month print publication, digital edition, Web site, electronic newsletter and other digital and social media offerings.
Scroll down to see the next article