March 01, 2013
Upward Move: Frank Lavelle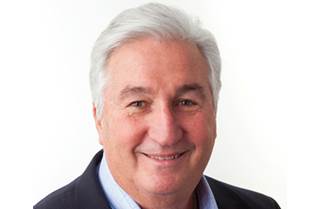 Frank Lavelle describes Symphony Health Solutions as having the "aspirations of a big company, and soul of a small one." The newly appointed CEO will oversee the four groups which constitute Symphony: AlphaDetail, ImpactRx, Source Healthcare Analytics and TargetRx.
Symphony's big-company aspirations will start with "the growth and transformation of healthcare clients by providing information, analytics and technology that are grounded in insights," notes Lavelle. "We want to be a leader in patient analytics, drive a customer-centric model and continue to invest in technology and solutions."
The small-company soul, he says, became apparent to him from the group's culture: "the chairman, Dr. Romesh Wadhwani, is very charismatic and lets you do what needs to be done, even if it's a challenge," an attitude reflected from the top down. "The entire team is cut from the same cloth," he adds. "They're willing to make thoughtful investments for long term growth."
Lavelle is focusing on what he considers to be the key elements of a successful community: "it's a three-legged stool: education, nutrition, and healthcare," he says. With his background working in healthcare analytics for Xerox and SMS (later bought by Siemens), followed by Sunguard in education analyses, coupled with his involvement in philanthropic efforts through providing nutritional food and information to inner-city kids, he has made it a priority to stand by that vision.
Lavelle's instructions for making your vision a reality is to "follow your heart as much as you follow your brain—be smart about what you can do, and do it because you love it," he offers, "Don't be afraid to do things that don't feel sexy and go get your hands dirty in the guts of what you're going to do. It's important to understand things from the ground up: how it operates and where you can fit, based on not only your talent, but what you like to do."
Scroll down to see the next article