May 18, 2011
Arthritis drugmakers hone pitch to consumers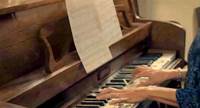 Makers of arthritis biologic drugs, a $15-billion market, are refining their consumer pitch to focus on prevention and early diagnosis, not just symptoms.
Recent TV ads for Abbott's Humira aim to provoke patients to consider the impact of not addressing the potential of joint damage, a hallmark of rheumatoid arthritis (RA) and one which can occur no matter how much, or how little, pain patients feel.
An Abbott-backed RA disease awareness campaign hit national airwaves in February, designed "to educate patients that RA isn't only about the pain they fight through everyday—it can also lead to the destruction of their joints," said James Salanty, divisional VP and GM for rheumatology, in the drug maker's pharma products division.
Viewers see a piano or bicycle falling apart, as a voiceover warns, "The longer you live with the aching, swelling, and stiffness, the closer you may be to having your favorite things…taken away from you." Salanty said a branded campaign will follow later this year.
Branded spots by Pfizer and Amgen, who market top-selling arthritis biologic Enbrel, broke in April featuring professional golfer Phil Mickelson, who publically announced his diagnosis with psoriatic arthritis (PsA) in 2010.
While the spots focus on managing the disease, the ultimate message is for patients to "not just give thought to managing their symptoms in the here and now, but to think how to slow or stop the progression of joint damage moving forward," an Amgen spokesperson told
MM&M
. The ads will continue through the year.
Companies have another motive in stepping up marketing efforts at this time: moving more patients to biologics. Abbott reckons that about half of RA patients are not being treated by a rheumatologist for their disease. They most likely are seeing a primary care physician and are likely to be taking pills such as methotrexate or leflunomide. Both are available generically and are much cheaper than the injectable biologic drugs.
Many of these patients could be helped by a biologic approved to inhibit disease progression, companies say. However, resistance to injections is one of three main obstacles to patients getting on a biologic, a Credit Suisse survey found. Safety concerns and cost are the other two.
Oral drugs moving through phase III trials, such as Pfizer's JAK-3 inhibitor tofacitinib and Rigel and AstraZeneca's Syk inhibitor fostamatinib, could eventually be used before, after or in combination with products like Humira and Enbrel. Analysts say that will depend on the degree to which orals have an impact on underlying disease progression, as measured by radiographic images of patients' joints, among other factors.
Phase III radiographic data "support that tofacitinib—as an oral therapy competing in a largely injectable world—will have commercial appeal," wrote the Sanford Bernstein analyst Tim Anderson in a recent investor note. Side effects, which include a negative effect on cholesterol levels, could limit sales potential, or even prevent approval. Fostamatinib is probably two years behind tofacitinib, Anderson noted.
Other drugs in the class known as TNF inhibitors, and those that stand to lose share if these orals reach market, include J&J/Merck's Remicade and Simponi, as well as UCB's Cimzia.
Scroll down to see the next article