April 23, 2014
Bayer drug gets orphan label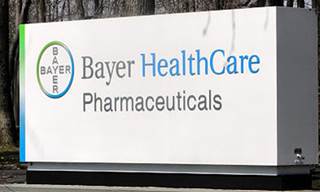 Bayer HealthCare landed an orphan-drug designation for its experimental inhaled ciprofloxacin dry powder, designed to treat patients with non-cystic fibrosis bronchiectasis.
The condition, which occurs in patients who do not have cystic fibrosis, refers to bronchial tube scarring and inflammation, which make it difficult to clear mucous. The British Lung Foundation estimates that around 25% of cases have no known cause, but some cases are associated with scarring caused by whooping cough or pneumonia and reduced immunity after an infection, among other causes.
Symptoms include recurring infections and a persistent cough.
Bayer's proposed treatment is for intermittent use.
Recently approved orphan drugs include the likes of Eli Lilly's oncology treatment Cyramza.
Scroll down to see the next article